Our Fragile Planet: Environmental Photographer of the Year 2018 Winners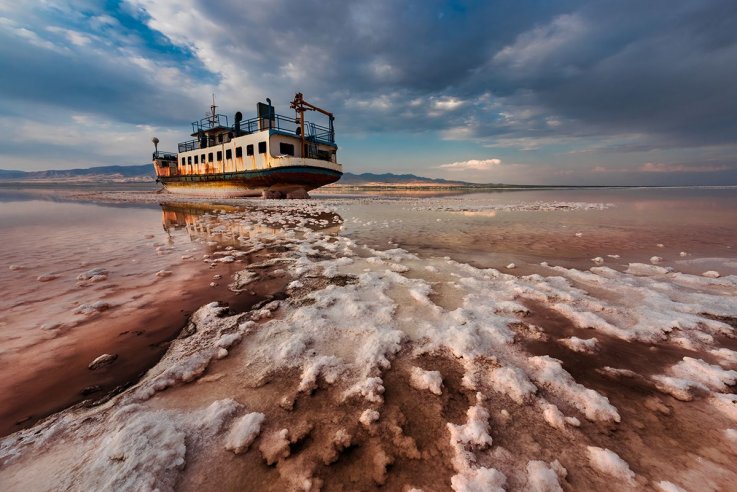 A poisoned lake in Iran, Bangladesh children dancing in monsoon rains and polar bear cubs playing with plastic—these are all subjects of the winning and shortlisted images in this year's Environmental Photographer of the Year contest.
The competition, which is run by the Chartered Institute of Water and Environmental Management (CIWEM) and aims to raise awareness of environmental issues, received entries from 89 countries.
The title of Environmental Photographer of the Year went to Iranian photographer Saeed Mohammadzadeh for his shot of a rusting ship sitting in salt in the depleted Urmia Lake in Iran. The lake has endured severe damage in recent years, with warming temperatures, dam projects and illegal wells causing it to shrink and release noxious dust storms.
"There is a finality about this year's winning image that I find chilling," Terry Fuller, CIWEM chief executive and judge of the competition said. "The water once used for many purposes has gone, and the decaying state of the ship suggests that the water will not return.
"Why was this ship left stranded? Did the owners not know or believe that the water levels were declining, or did it happen so quickly that they did not have time to adapt?"
Indian photographer Chinmoy Biswas won the Changing Climates Prize for a photo of a child sitting on parched, cracked land. In contrast, the Young Environmental Photographer of the Year winner, Fardin Oyan of Bangladesh, captured a group of children playing joyfully in a flooded city.
Another Iranian photographer, Younes Khani Someeh Soflaei, won the Built Environment Prize for a black-and-white shot of a mother and daughter in the aftermath of a deadly earthquake.
From a monkey cradling a plastic bottle to a diver's effort to untangle a turtle from ocean trash, this is our selection of the most stunning photos from this year's competition—a snapshot of the challenges facing the world's natural environment.