Our Leaders Prefer Foreign Workers to Americans. They Can't Get Away With It | Opinion
While Americans were enjoying summer vacation, 180 Democrats and 149 Republicans added an immigration red carpet into the annual National Defense Authorization Act (NDAA). It's the third major piece of legislation to have an amendment protecting or expanding immigration in it, following the example of the COMPETES Act and Build Back Better. This third significant immigration proposal within the first two years of President Joe Biden's rule joins the nonexistent border enforcement that has accompanied this president's rule, signaling in no uncertain terms that the United States is a borderless nation.
All this is occurring amid our recovery from the COVID-19 pandemic and burdensome increases in the costs of gas and food. At a time when we can ill afford it, 200,000 people are crossing the border monthly disappearing into our country, while the government does all it can to welcome even more immigrants through legal means.
Our legislators seem committed to betting on foreign workers rather than developing a talent pipeline of native-born Americans. The goal of course is not to undermine American workers, though this is precisely what they accomplish; Republicans and Democrats alike seem to have decided that immigration is how we avoid competition. After all, if we can entice the best and brightest minds of other nations, we won't have to compete with their accomplishments down the road.
With each brain drain initiative, Democrats seem intent on creating another class of "dreamers." For example, their proposed policies would allow foreign-born adult children upon turning 21 to inherit residency status of their parents who are temporary visa workers. This would add 200,000 people to the competition for American college admissions, scholarships, jobs, and business funding. It would place pressures on supply and demand for essential goods and services, including housing and PreK-16 education infrastructure.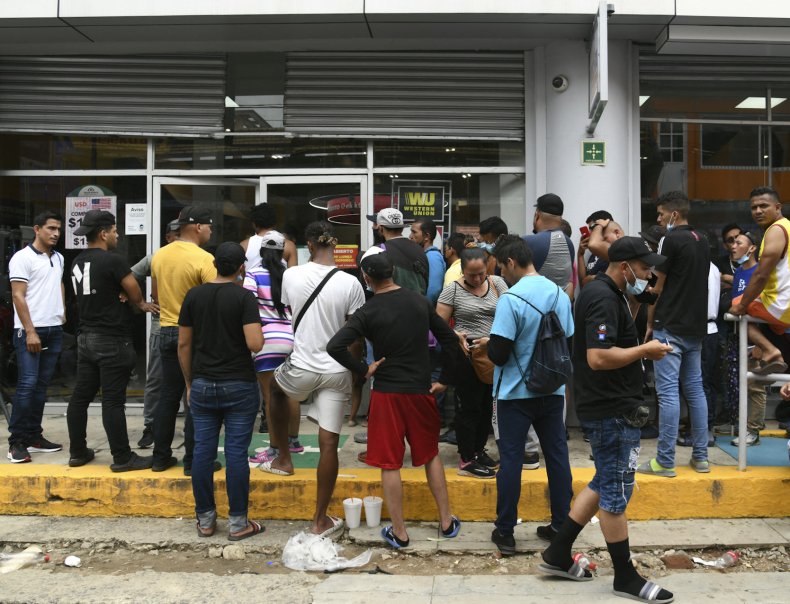 To attract foreign talent away from their country of origin, Democrats want to allow an unlimited number of foreign PhD holders to compete with American PhD graduates seeking academic careers, post-doctoral fellowships, organizational leadership in research and development, and positions in think tanks about American policy. But pushing ambitious Americans out of R&D and academia is the perfect trojan horse to legitimize global victim consciousness and mute the native understanding about our complex history.
The immigration industrial complex built up around legal and illegal migration has abandoned what is patriotic and pro-American. The Commission on Civil Rights' 2010 report clarified the impact of immigration influxes on Black Americans, and by extension U.S. society. The Commission noted that an abundance of labor supply increased the number of [foreign born] high school dropouts filling lower skilled jobs, accounting for 40 percent of the decline in employment of low-skill native-born Black men.
The Biden administration's policies are the most expansive federal giveaway to legal and illegal migrants since President Reagan's amnesty of 1986.
Open borders advocates claim Americans are crying wolf; but the reality is national loyalties do shape an individual's policy advocacy, America does not have unlimited resources nor spontaneously regenerating infrastructure, and Americans are already left out of our nation's innovations job market.
It's an open secret that to meet the aim of giving jobs to green card holders, employers use job announcements designed to fail at finding a qualified and interested American worker.
Why don't our dreams matter?
Are descendants of U.S. slaves not supposed to notice how we and our countrymen are negatively affected by yet another bastardization of "social justice?" By supporting brain drain policies, Democrats, and officials who are Republican in name only are traitors against the American people. We see you!
Rather than denying American citizens opportunity, political power, and national security via twisted immigration proposals, U.S. leaders need to address foreign competition through means that do not negatively affect America's native-born dreamers. Leaders need to shore up here at home with a multigenerational plan to solidify representation of descendants of slaves and other Americans into the upper socioeconomic class, in positions of policy formation, national security, and thought leadership of research and development.
Legislators are waging an immigration charm offensive that will end in chaos for the descendants of slaves, working class Americans and U.S.-born STEM professionals. I'm deeply concerned that, for fear of being called xenophobic, my fellow Americans will remain silent until the damage is obvious but irreparable.
Pamela Denise Long is CEO of Youthcentrix® Therapy Services, a business focused on helping organizations implement trauma-informed practices and diversity, equity, inclusion, and antiracism (DEIA) at the systems level. Connect with Ms. Long online at www.youthcentrix.com or @PDeniseLong on social media.
The views expressed in this article are the writer's own.