Our Legal System Needs to Interview Traumatized Immigrants Better | Opinion
In October last year, I met a young Nicaraguan man who was incarcerated at the Aurora Contract Detention Facility just outside Denver, Colo. He'd come to tell his story to an immigration judge and hopefully avoid deportation back to Nicaragua. The stakes were high; my client, whom I'll call José to protect his privacy, had been targeted by the Nicaraguan police because of his participation in peaceful antigovernment protests. If the immigration judge sent him back, he could be imprisoned or even killed.
But Jose's testimony didn't go well. He left out critical information about why he'd fled, such as the police putting a gun to his head. He also answered many of the judge's questions with a cursory "yes" or "no" and got several dates confused. Consequently, the judge questioned his credibility.
José froze up because he was under extreme pressure. He's a non-English speaker who relied on a translator to communicate. He was intimidated by the formality of the courtroom and presence of a judge—the kind of powerful government official he'd come to fear in Nicaragua. And he suffered from post-traumatic stress disorder (PTSD), a direct result of his terrifying encounters with the Nicaraguan police.
Now that the U.S. Supreme Court has overturned the "remain in Mexico" policy, more asylum seekers will have the chance to present their cases before American judges. But too many of them will end up like José—unable to accurately and honestly share their story in court. That's because immigration hearings aren't designed to meaningfully take an individual's trauma into account. If we truly want to honor due process, it's not enough to simply let asylum seekers make their case. Our immigration proceedings must adequately address the mental health of people who are here to seek protection from situations that are, by definition, traumatic.
After 45 years as a commercial lawyer, I turned to pro bono immigration work in my retirement. I connected with the Immigration Justice Campaign, which trains volunteer lawyers to represent immigration clients. José is in his early 30s and a father of two. Last year, he was taken into U.S. Immigration and Customs Enforcement (ICE) custody after crossing the border into central California. As his attorney, my job was to help a judge understand why he shouldn't be sent back to Nicaragua.
José told me the Nicaraguan police had targeted him for giving food and water to peaceful protesters opposing the violent Daniel Ortega regime. They shot at him, harassed him at home, called him a "traitor" and threatened to arrest him. Frightened that his house would be burned down and that he would be kidnapped and killed, José escaped to the United States seeking protection. While he was in ICE custody, a detention center psychologist diagnosed him with PTSD.
A 2021 study conducted by Physicians for Human Rights and three major research hospitals found that trauma has a detrimental impact on the memories and cognitive functioning of asylum seekers and interferes with their ability to accurately describe torture or maltreatment. As a result, the immigration applicant's fear and confusion can appear to officers or judges as dishonesty. Other studies show that people with PTSD are more likely to conflate events or confuse the timing or sequence of past experiences.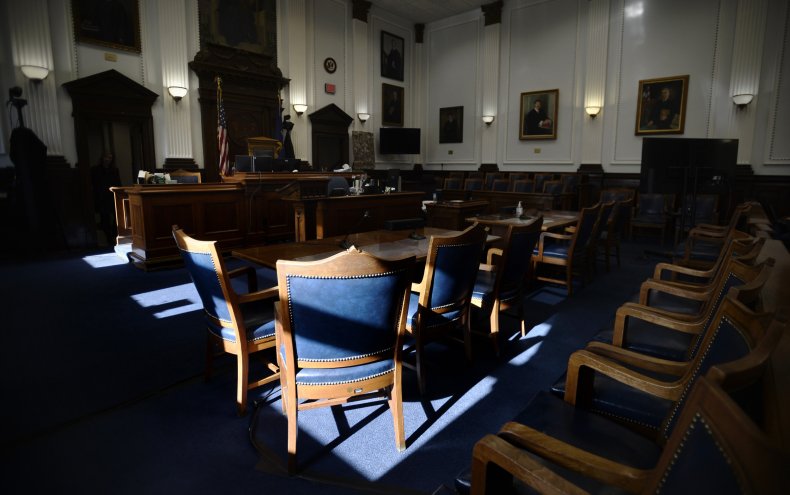 Our immigration system has already shown it has the ability to be flexible with certain disadvantaged people to ensure fair, effective and humane proceedings. A landmark case involving a man from Jamaica ruled that the court must establish safeguards in deportation cases for people with cognitive disabilities. Trauma survivors have different limitations, but similar recommendations might help them, too, such as permitting the applicant's direct testimony via video or written testimony. Of course, the Department of Homeland Security and the court must always have the full right to cross examination.
I urge the Executive Office for Immigration Review, the administrative office responsible for these immigration hearings, to consider adopting these guidelines—and explore other practices that might help traumatized defendants better participate in hearings. For instance, judges could conduct hearings in a "board room" setting rather than a traditional courtroom with a judge on a dais. Perhaps all participants, including the judge, could wear business attire. These less formal approaches could help traumatized immigration applicants feel more psychologically safe. The result would be more effective asylum proceedings and enhance the provision of due process.
Last spring, President Joe Biden introduced a policy to have asylum officers evaluate asylum seekers' cases instead of immigration judges. This would speed up case processing times and could be less adversarial. Nonetheless, whether the adjudication is done by an immigration judge or asylum officer, it's critical to offer trauma-informed adjustments for traumatized applicants. Without them, asylum seekers with PTSD who aren't able to clearly articulate their stories may have their claims incorrectly rejected.
Of course, such adjustments aren't necessary for every applicant for U.S. immigration protection. But those who have been diagnosed with PTSD or have been assessed to have experienced significant trauma should be offered them. Not only is it fully consistent with our nation's promise of due process, it's the right and fair thing to do.
Joseph McMahon is an attorney based in Denver and a volunteer for the Immigration Justice Campaign.
The views expressed in this article are the writer's own.