'Our Lives Were Turned to Hell': A Yazidi Recounts Horrors of ISIS Captivity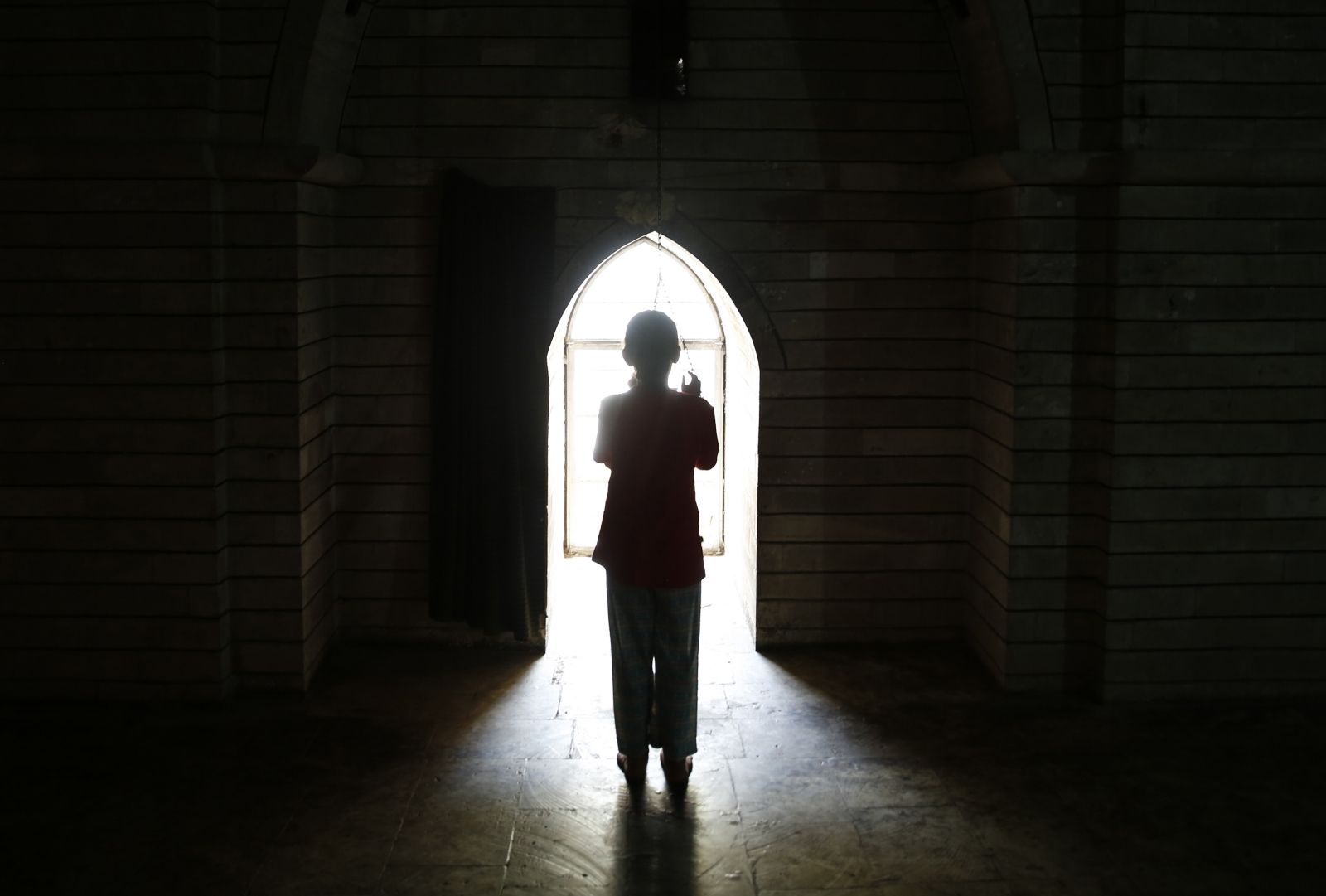 The Yazidi girl agrees to speak to me but refuses to show her face or give her real name. Two of her sisters are still being held by the Islamic State, known as ISIS, and she fears that if it is discovered she has spoken about her experiences, her siblings will be killed. "She is afraid something will happen to them if Daesh [an Arabic term for ISIS] find out she's spoken to you," her translator, who works for Yazda, a U.S.-based organization that campaigns for the rights of Yazidi people, explains. Having heard her story, her secrecy is easily understandable.
Although the plight of the Yazidi people, who are one of Iraq's oldest minority groups, had a brief resurgence in the media last week, marking the year anniversary of the Sinjar massacre and kidnap of thousands of Yazidi women and children by the terror group, the community largely feel abandoned both by the Iraqi government and the international community. As Vian Dakhil, the only Yazidi in the Iraqi government, told the Telegraph newspaper this week: "The world has forgotten us."
"No one tried to rescue me," the 20-year-old Shilan, as we agree to call her, tells me, speaking via Skype from Dohuk in Iraqi Kurdistan. "No one helped us—not the U.S., not the Iraqi government—we survived on our own." Having been taken by ISIS fighters from her village Tel Azer, about six miles from Sinjar City in Northern Iraq, last August, she escaped just three weeks ago.
"There were nine girls in my family. Five of us were captured by Daesh but the others managed to escape," Shilan says. "On the day they arrived in our village they separated the men and women and they killed the men before our eyes. They put all the women in a house and we weren't able to escape because we were surrounded by fighters."
Shilan explains that the women were then divided into three groups: children, young girls—some of whom were as young as 11—and then the older females from her village. "The next day they divided the children into two groups and one group was left with the old women and the other half were taken with us, the young girls, to another Yazidi village close by. From that village we went to another one, and in both those villages they had been fighting Daesh so when we arrived there were bodies all around. We saw the bodies of young Yazidi people all over the streets."
After being moved again, the girls were told that if they converted to Islam they would be set free and allowed to return to their families. However, Shilan says that this was "yet another of Daesh's lies" and even those who complied were still taken to Mosul, Iraq's second biggest city. "We were locked in a big hall there and treated very badly. All we were given is a small piece of bread a day and we had hardly anything to drink. Shilan spent 25 days there before she and a group of other girls were taken to an empty house which she says had previously been occupied by Christians who had fled the city when ISIS arrived.
"We spent three days in that house and every day the Daesh emirs [military leaders] would come and pick the girls they liked. On the first day two sisters we were with both cut their wrists with broken glass to commit suicide. All their family had been killed by Daesh—they wanted to kill themselves before they were picked." Shilan herself was not chosen during that time and instead was moved, along with about 35 other Yazidis, including her 17- and 11-year-old sisters, to an unknown location in Syria where they were separated. "They took my younger sister by force, they beat her and took her away when we arrived in Syria." As she speaks about what happened to her next, Shilan begins to cry, "It's hard to tell my story," she says before continuing. "I pretended I had been married before so they wouldn't pick me, but a fighter took me to his house in Syria. He was always beating me. I tried to commit suicide three times while I was with him. I tried to electrocute myself, I took drugs, I hung myself—it didn't work. I was taken by different people, tens of Daesh fighters brought me over and over." At one point when Shilan was living in a two storey house she threw herself out of the top window. She broke her hand and leg but after she had left hospital she continued to be passed around ISIS militants.
Eventually she was taken back to Iraq where she found herself in a town about 120 miles from Sinjar, along with her 11-year-old sister. She managed to get a phone and call her parents who she says paid an Iraqi $10,000 to rescue her and her sister, though she won't give any more details about this transaction.
Shilan now lives with her mother and five of her sisters. During the time that she was kept captive her older sister, who was also taken by ISIS, killed herself, and her father died. "He was thinking about his daughters too much, his heart stopped working," she says. The family now live in a Christian village, in an unfinished building: "It's just the structure, there aren't proper rooms."
"Before Daesh came I was living normally, like all the girls. I was living with my parents and looking after the house. Daesh changed everything, our lives were turned to hell. I don't know what will happen in the future. I'd like to leave Iraq but I can't because half my family is still with Daesh. I want Daesh gone from the face of the earth. They did everything bad to the Yazidis. They killed our children and took our girls away."