Our Military is Ready to Wage Culture War—But Little Else | Opinion
Former president Donald Trump called Gen. Mark Milley—chairman of the Joint Chiefs of Staff—an "idiot" during a Turning Point Action reception at Mar-a-Lago in Florida last weekend. I happened to be standing next to him when he said it.
Actually, he used a more colorful term before saying "idiot." His language isn't for everyone, but he was 100 percent right.
In the anecdote Trump recounted, Milley advocated for simply leaving American equipment behind in Afghanistan, allowing the Taliban to take it and use it. The general's suggestion fit a 20-year pattern of incompetence and failure in the Middle East, stretching from George W. Bush through Barack Obama and his disastrous Secretary of State Hillary Clinton. Under their guidance, Iraq was invaded on faulty intelligence, Libya and Syria devolved into chaos and the American public was repeatedly misled about the war in Afghanistan.
Trump naturally thought Milley's idea of leaving equipment behind was ridiculous. Little did he know, at the time, that Gen. Milley's bad ideas went way beyond the battlefield.
In June of this year, the "TV general" defended studying critical race theory during congressional testimony.
"On the issue of critical race theory, etc., a lot of us have to get much smarter on whatever the theory is. But I do think it's important, actually, for those of us in uniform to be open-minded and be widely read," Milley said. "I want to understand white rage, and I'm white."
Just three months later, the country learned that Milley had made secret phone calls to Chinese officials in the final days of the Trump administration and defended Black Lives Matter during last summer's riots, at one point reportedly telling Trump's senior adviser to "shut the f*** up" when he criticized the riots.
But Gen. Milley is far from unique among our military leadership.
Our military has been spending far too much of its time rooting out imaginary "extremism" and "racism" from its ranks. Such "extremism" is apparently in such short supply that the Department of Defense had to change the very definition of the word in order to find it. And if it wasn't already clear who they're targeting, the senior DOD adviser assigned to combat supposed extremism thinks Trump voters are a bunch of racists.
Much like our public schools, the education of our enlisted men and women is quickly becoming a laughingstock. The Navy recommends Ibram X Kendi's How To Be An Antiracist to sailors, while West Point teaches a course on "The Politics of Race, Gender, Class, and Sexuality."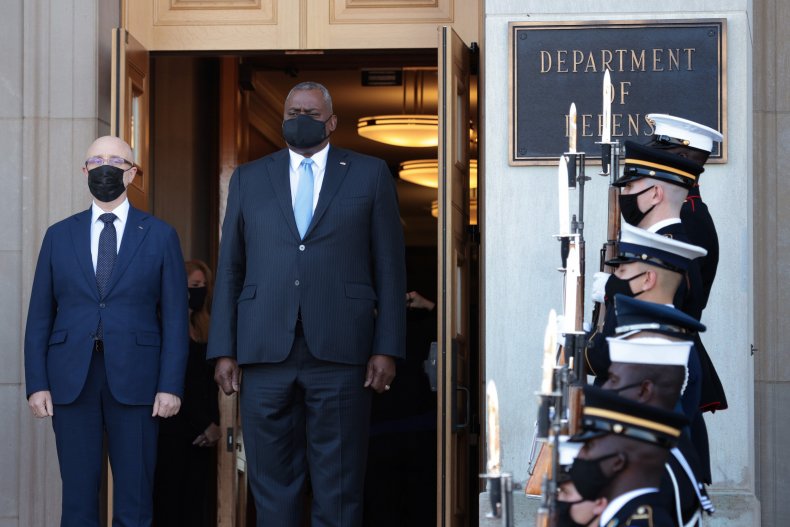 And in a truly disturbing trend, military institutions are beginning to involve themselves in public spats with civilians who criticize them.
In March, National Guard soldiers marched to the office of Rep. Marjorie Taylor Greene after she mistakenly called Guam another country. That same month, an official Marine Twitter account attacked Fox News host Tucker Carlson over his comments about women in the military.
Since Joe Biden took office, all of this busywork from our TV generals has apparently taken priority over averting the disastrous and deadly withdrawal from Afghanistan. All our adversaries understood the Afghanistan debacle as a sign of weakness. It's no surprise that China is growing increasingly bold, licking its chops at Taiwan. Meanwhile, our activist military seems more focused on beating the war drums for conflict in Ukraine, a country where American political elites conveniently rake in cash from shady deals.
Americans can feel it too. Since Biden took office, confidence in the military is dropping. According to one report, only 45 percent of Americans have "a great deal of trust and confidence" in our military, a drop of 11 percent since February. This is awful, but it's an expected consequence of a politicized, woke military.
Meanwhile, Democrats in Congress apparently feel that the military's problem is that it isn't woke enough. They are rushing to stuff more even critical race theory into the defense budget.
What our military actually needs is to drop the critical race theory, woke TV generals and ridiculous witch hunts for "extremists" that only ever target conservatives who speak out against woke nonsense. This would require the kind of civilian oversight that only comes from Congress and the president. If the Republican Party takes the House in 2022, reforming the military and banning dangerous ideologies like critical race theory must be a top priority.
Further, if 2024 delivers us a Republican president, personnel and staffing decisions at institutions like the Department of Defense, Department of State and Department of Homeland Security will be of the utmost importance.
For the sake of our security and the world's, the U.S. military must be a deadly force capable of winning any war it may face. We must be so strong that nobody would even try to attack us in the first place.
But our military is not living up to that standard. U.S. Marines participating in war games have shown that they could be routed by the United Kingdom. And there is a very real scenario in which the U.S. could lose a war with China in the Pacific. This is what the military must focus on, not pronouns and critical race theory.
The federal government's most important job is national defense, and we can't afford to lose the greatest military force the world has ever seen to wokeness and stupidity. Our military must return to the business of being able to win actual wars, not cultural ones.
Charlie Kirk is the founder and president of Turning Point USA and host of the top-rated podcast and nationally syndicated Salem radio program, The Charlie Kirk Show.
The views expressed in this article are the writer's own.