Our Six-Year-Old Had COVID. Here's Why We Still Vaccinated Her. | Opinion
This past May, my wife and I got the call we had been dreading since our daughter's school reopened last year: there was an outbreak in her preschool class and she needed to be tested. The positive test result was the scariest part; thankfully, she did fine and had little in the way of symptoms. But that blessing came with a question: would she have lasting immunity, especially when it came to the Delta variant, and now, Omicron?
The best answer is probably not, in part because she was asymptomatic. But even if she had a longer or more severe course of disease, we still would have vaccinated her in November. Here's why.
First of all, the pandemic is getting worse again here in the United States. At the time of this writing, average daily cases in the U.S. are up by almost 50 percent over just 14 days, and hospitalizations and deaths are up by 22 percent and 40 percent, respectively. Our COVID admissions here at University Hospital jumped from 13 to 25 patients over just a single weekend.
How did we get here, even though more than 60 percent of our entire population is fully vaccinated? The complete answer is complex, but can be distilled into three interrelated reasons: 1) unvaccinated people remain concentrated in key parts of the country, creating opportunities for potential "super spreader" events that can infect large numbers of people; 2) vaccine-mediated immunity has waned to a significant degree; and 3) the uptake of vaccination in children aged 5-11 has lagged that of adults since the country's rollout of vaccines began earlier this year, and uptake varies significantly between states.
The first two reasons are addressable by encouraging more adults to get fully vaccinated, and thereafter, boosted within the right timeframe. But people underestimate the importance of the third—not only for the health and safety of children, but also for the country's public health as a whole.
Vaccinating children protects them and their families. From March through the beginning of October this year, more than 1.9 million children aged 5-11 were infected with COVID-19. Of that number, more than 8,000 were hospitalized and just under 100 have died. Simply put, COVID-19 remains a risk to any child, and it is often hard to predict which children will have more severe cases. Clinical trials showed that the Pfizer-BioNTech vaccine exhibited over 90 percent effectiveness at reducing the risk of COVID-19 in children, with no serious side effects.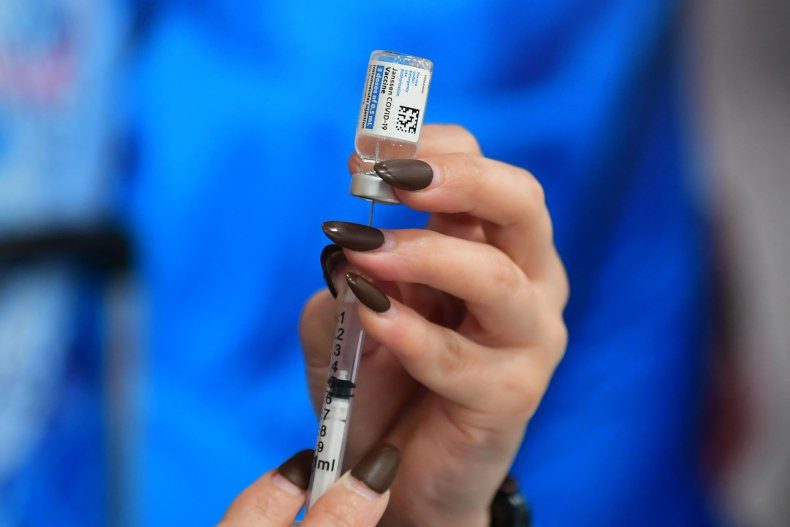 Some point to the risk of myocarditis—which surfaced as a very rare side effect of mRNA vaccines in young men aged 18-29—as an important unknown. But people are more likely to get myocarditis from the virus itself than from the vaccination against the virus. Moreover, the risk of myocarditis from vaccination is extremely rare overall—a chance of about 2.7 out of every 100,000 people vaccinated. For context, the chance of a major car accident, which is much more likely to cause long-term, severe health consequences than myocarditis, is about 1 in 350 for every 1,000 miles driven—a much higher risk that people face all the time without questioning whether they should get into the car every morning.
Others claim that children largely do not need to be vaccinated, because certain studies have shown a high rate of incidental antibodies against COVID-19 (so-called natural immunity) in population studies of children (38 percent of random blood samples of kids aged 5-11, in one study). The thrust of these arguments is that children have already had a high degree of exposure to COVID-19 in schools and other settings, were infected without symptoms and, as a result, are now living with natural immunity.
There is a fatal flaw in this reasoning, however: the simple presence of antibodies does not indicate protection from the disease, especially in the context of newer variants like Delta, and certainly Omicron. We do not have enough evidence to determine which "level" of antibodies is protective, unlike with diseases such as mumps and measles for which we have threshold titers. Moreover, if the contention is that kids are naturally immune without them or their families knowing it, the level of antibodies (and therefore protection) is likely to be much lower in kids who had asymptomatic infections than in those who had more severe infections that required a more aggressive immune response. By contrast, it is now known that vaccination after infection offers optimal protection, and with little downside risk. So, for our daughter, this was a no-brainer.
Children aged 5-11 constitute a significant percentage of the population—one that is germane to our pursuit of herd immunity. Kids that age are estimated to constitute over 8 percent of our population. Assuming herd immunity begins to take effect when around 80 percent of the total population is immunized, vaccinating the children of adults who have been fully vaccinated would get us a lot closer to that goal. Children are a part of our communities, and protecting them will protect their families, teachers and other school staff, who may expose many others.
We are seeing significantly more interest in vaccinating kids here in Newark—more than 15 percent of new vaccinations at our hospital are for kids. Just over the past month, as Omicron has dominated the news, our volume of patients in University Hospital's vaccination clinic has skyrocketed. Let's capture that momentum to protect more kids and their families this holiday season.
If you are a fully vaccinated adult with children aged 5-11, there are two more steps you and your whole family can take to maximize protection: get boosted and vaccinate your kids. That's what we did, and we'll be more protected because of it this holiday season.
Dr. Shereef Elnahal runs the largest state-run hospital in New Jersey, University Hospital. Dr. Elnahal is the former Commissioner of the NJ Department of Health and a member of President Biden's presidential transition Agency Review Team for the US Dept of Veteran Affairs.
The views expressed in this article are the writer's own.