Ousted President Takes Ukraine to European Court of Human Rights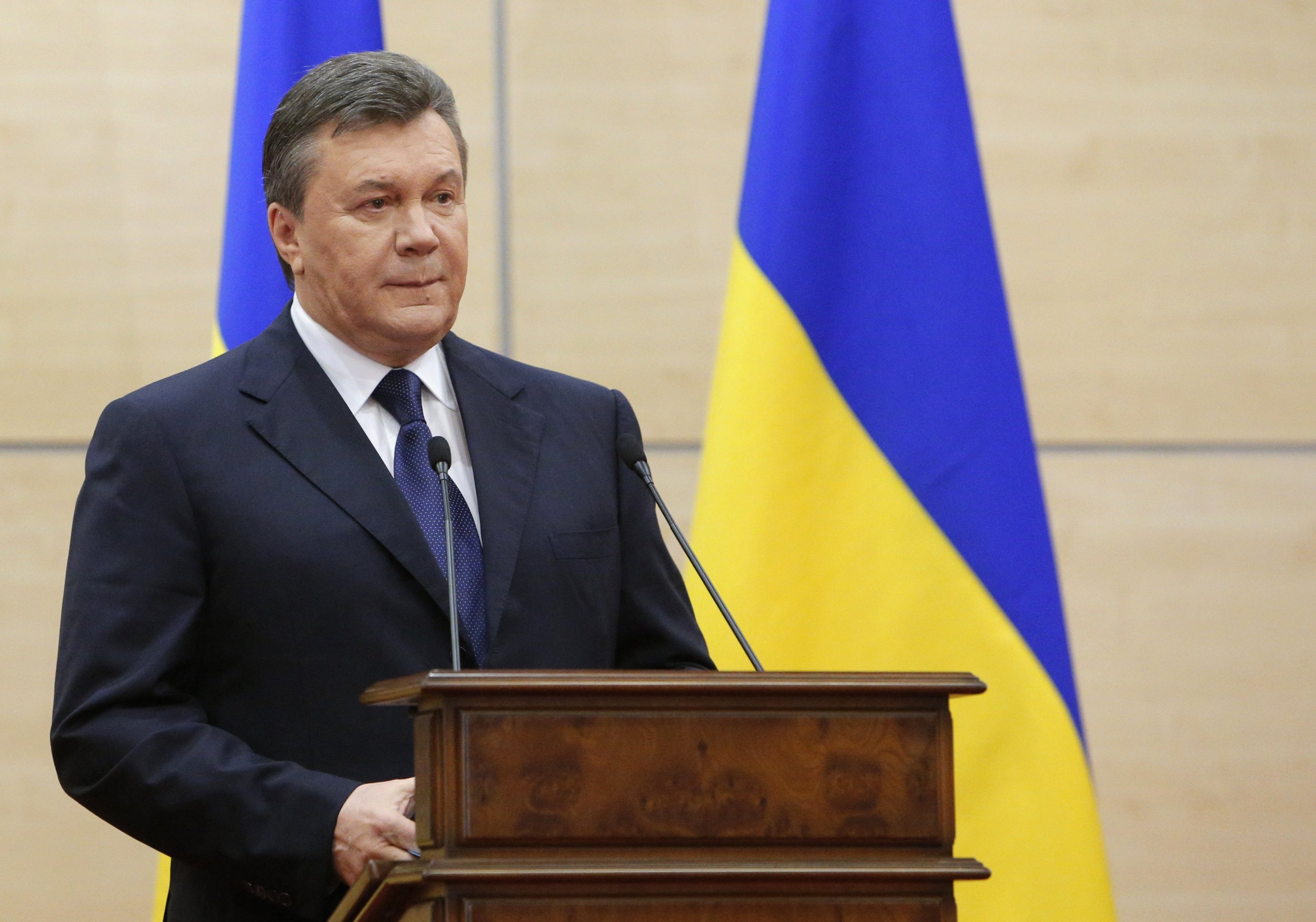 Ukraine's former president Viktor Yanukovych, who was deposed in February 2014, is taking Ukraine to court for "discriminatory treatment due to his political status," a lawyer representing the politician has said.
Joseph Hage Aaronson, Yanukovych's London-based legal representative issued a statement on Monday night, saying that the ex-Ukrainian president has filed a claim in the European Court of Human Rights, urging the court to recognize his ousting as "violations of his rights."
Yanukovych fled Ukraine last year, following months of protests in Kiev's main square held by thousands of Ukrainians who opposed his government's close ties with Russia. Clashes between authorities and protesters reached a climax in February 2014, resulting in the deaths of more than 100 people, the majority of whom were civilians. Russian President Vladimir Putin later confirmed that Moscow helped the deposed leader flee to Russia.
Both Yanukovych and the Russian government have maintained that he was removed from power illegally, and last year he told U.S. film director Oliver Stone that he believed U.S. intelligence was behind the push to oust him.
Yanukovych's lawyer said that the toppled president was disputing both the circumstances under which he was forced to relinquish power, and also the fairness of an ongoing case in Kiev where he has been put on trial in absentia for his government's role in initiating violence against protesters.
"His application asks the court to declare violations of his rights under the European Convention on Human Rights, including the right to a fair trial (Article 6), the right to an effective investigation of attempts made upon his life and the right to protection (Article 2), and the right not to be discriminated against because of his political status and opinions," a press statement from Aaronson read.
The Ukrainian prosecution told Interfax that they had no knowledge of the contents of Yanukovych's case filed to the European court, The prosecutor insisted Yanukovych's human rights had been respected during the investigation in the lead up to the trial.