Ouster Would Lead to Weakened Labor Laws, Brazil's Rousseff Says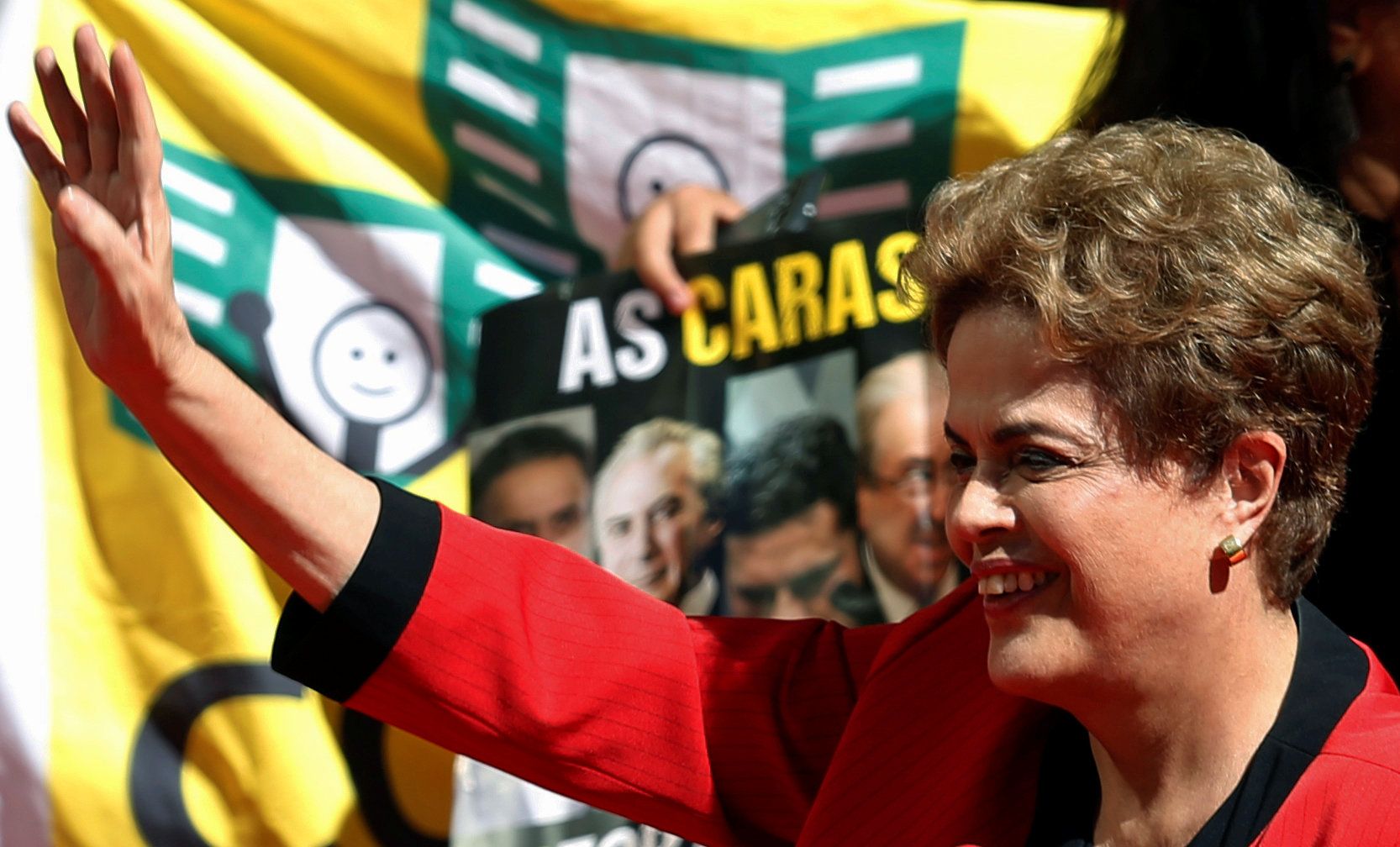 Brazilian President Dilma Rousseff on Sunday accused her opponents of plotting to water down existing labor legislation and cutting social stipends for the poor if Congress puts her on trial for allegedly breaching budget rules.
Rousseff, speaking at a Labor Day rally in São Paulo, said her ouster from office would open room for a dismantling of labor rules that have protected millions of workers in Latin America's largest economy. In her speech, she did not name the opponents she was referring to.
A Senate committee is currently discussing whether a request by the lower house to initiate proceedings to impeach Rousseff are valid and should go to a plenary vote. Recent polls showed that senators would back putting Rousseff on trial for using state banks to fund government programs—an offense that violates the country's fiscal responsibility law.
Apart from watering down the labor code, she said her ouster would weaken social programs that have kept her Workers Party in power since 2003. Efforts to help local manufacturers actively participate in a massive offshore oil exploration plan could suffer too, she noted.
"This is not only a coup against a democratically elected government, but also a coup against the hard-won rights of the workers of this country," Rousseff said.
Businesses have for decades complained of the so-called CLT labor code for excessively raising the cost of hirings and dismissals, and stimulating unnecessary litigation between employers and workers.
In recent days, local newspaper reports have said that Vice President Michel Temer, who would replace Rousseff, would be willing to revise some aspects of the legislation to resuscitate an economy that is braced for a second straight year of contraction.
Temer told SBT channel in a Thursday interview that, if Rousseff were impeached, his administration would put job creation as a priority.