Ousting Sessions Could Pave the Way for Mueller Firing, Warns Former White House Ethics Chief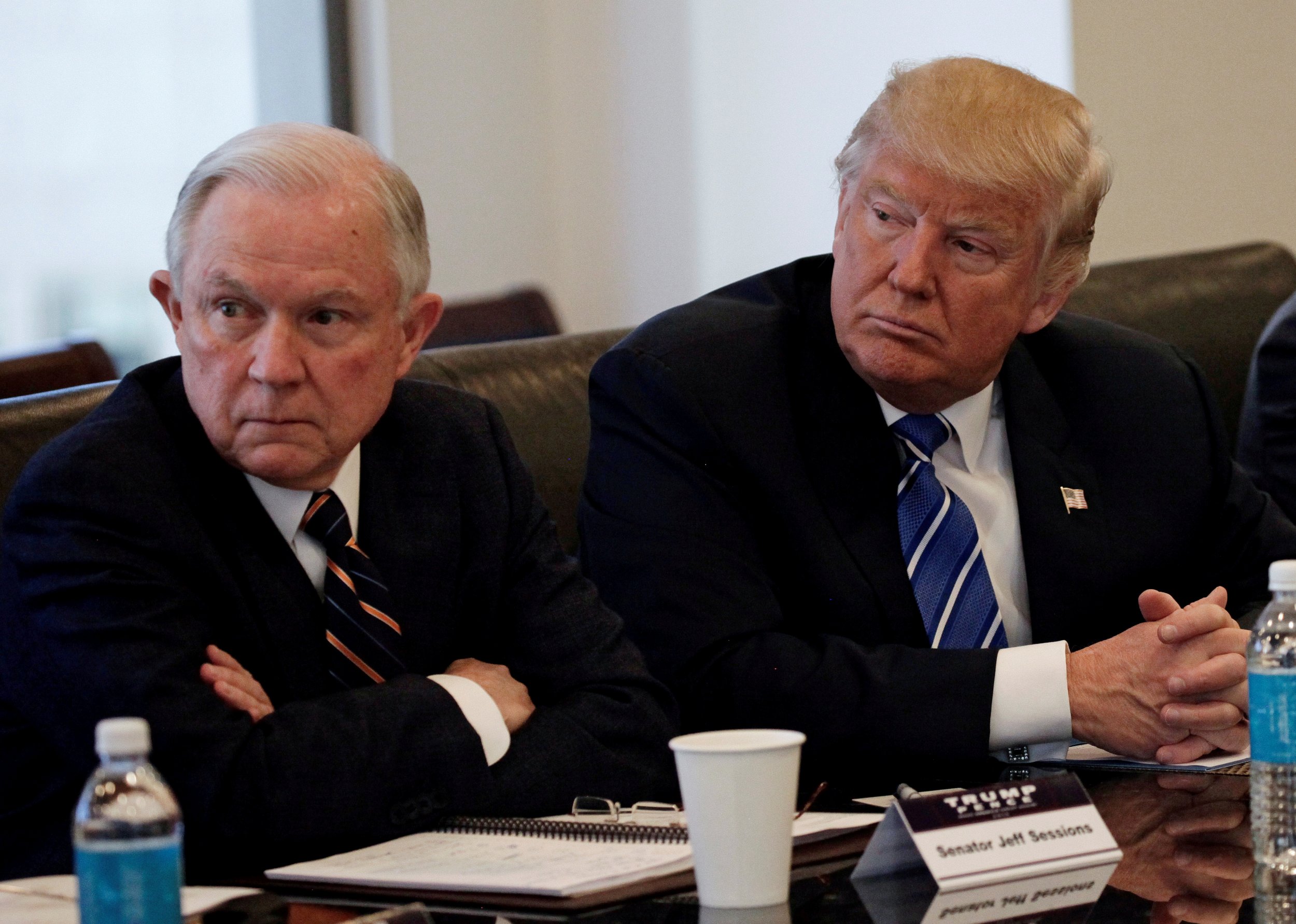 Moves to oust Jeff Sessions as Attorney General could pave the way for the Trump administration to fire Special Counsel Robert Mueller, critics have warned.
On Friday, House Intelligence Committee member Rep. Chris Stewart joined a growing number of Republicans calling for Sessions to step aside.
"We have been weakened in our investigation into very important concerns at the Department of Justice and the FBI," Stewart told CNN's Wolf Blitzer.
"Jeff Sessions is not able to take the reins and direct that investigation."
Sessions recused himself from the probe into allegations of collusion between the Trump camp and Russia after his contact with Russian officials ahead of the 2016 election emerged­. Critics have warned that a new attorney general appointed by the president could be free to sack Robert Mueller, the special counsel overseeing the Russia probe, and take a direct role in the investigation.
"The end game here is to fire Mueller. The rest is noise. If Trump fires Mueller we will have a constitutional crisis, and Trump will be removed," tweeted Richard W. Painter, White House ethics chief under President George W. Bush, linking to a report on Stewart joining calls for Sessions to quit.
Democratic Senator Richard Blumenthal, a member of the Senate Judiciary Committee, on Friday called for special bipartisan legislation to protect Mueller, appointed in May and overseen by Deputy Attorney General Rod Rosenstein.
"Threat of AG Sessions firing as means to shut down Mueller. Republican colleagues must sound the alarm and support bipartisan legislation protecting Special Counsel," tweeted Blumenthal.
Sessions is one of the few cabinet members who will not attend an inner-circle legislative meeting hosted by President Trump this weekend, according to reports, as tensions between the two men deepen. The New York Times reported Thursday that Trump had asked White House counsel, Don McGahn, to ensure that Sessions didn't recuse himself - despite his promise during Senate confirmation hearings in March - and exploded with rage when McGahn said he had been unsuccessful.
Mueller is reportedly aware of Trump's attempts not to have Sessions recuse himself.
Politico, meanwhile, reported on Friday that Environmental Protection Agency chief and Trump loyalist Scott Pruitt is jostling to take over from Sessions at the Department of Justice.
Mark Meadows, Freedom Caucus chair, and Jim Jordan, a member who sits on the oversight and judiciary committees in the U..S House of Representatives, in an op-ed for the Washington Examiner earlier in the week called for Sessions to quit and criticized his handling of the Russia probe.
"Attorney General Jeff Sessions has recused himself from the Russia investigation, but it would appear he has no control at all of the premier law enforcement agency in the world."
"It is time for Sessions to start managing in a spirit of transparency to bring all of this improper behavior to light and stop further violations."
The Republican congressmen wrote that "if Sessions can't address this issue immediately, then we have one final question needing an answer: When is it time for a new attorney general? Sadly, it seems the answer is now."
President Donald Trump has previously criticized Session's decision to recuse himself from the Russia investigation.
"Sessions should have never recused himself, and if he was going to recuse himself, he should have told me before he took the job and I would have picked somebody else," Trump said in a July interview with The New York Times.