Out Of Prison, but Far From the Ballot Box
How many people are left feeling hopeless, helpless and powerless? How many are left without any faith or hope or dreams?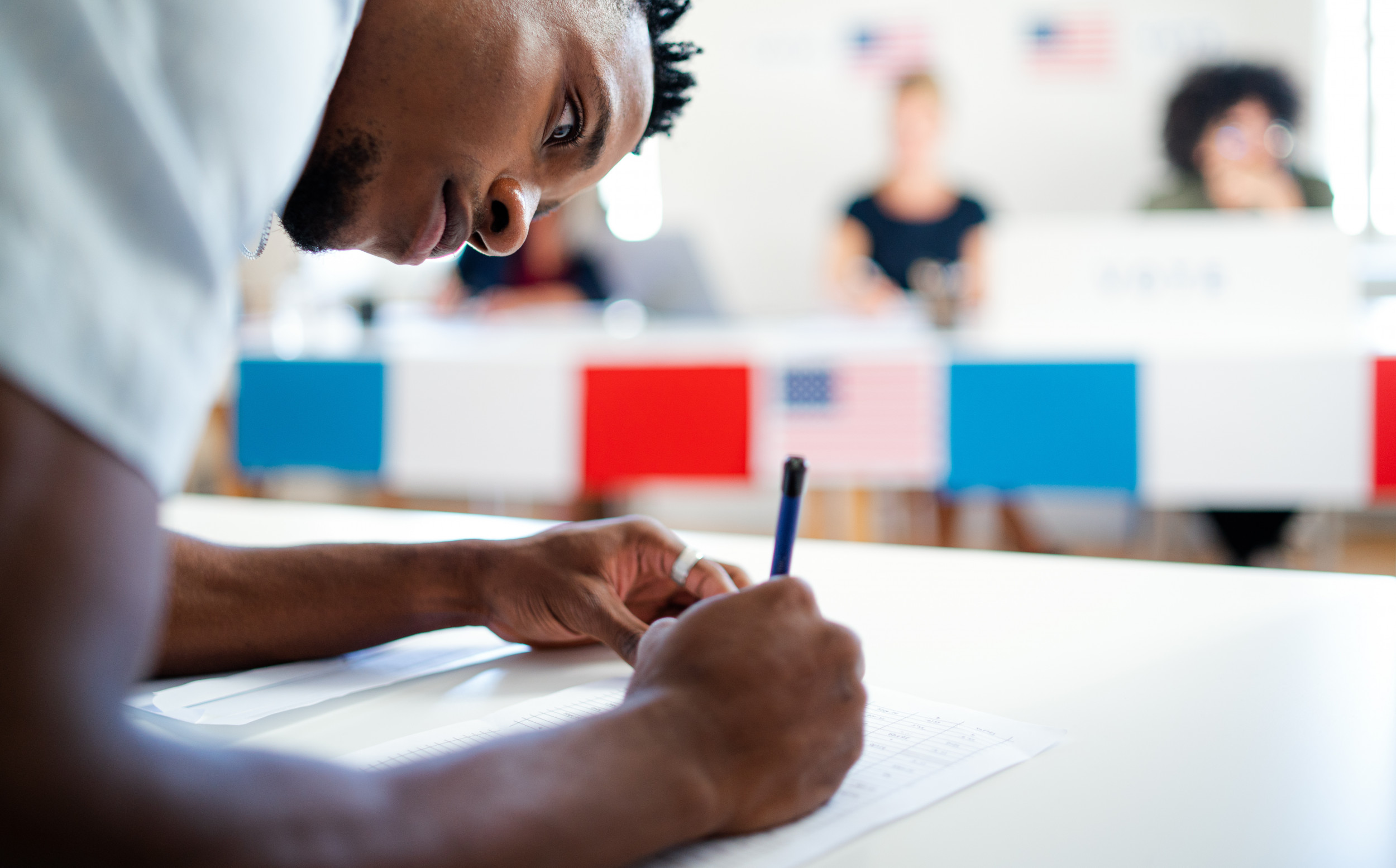 Voting rights, or lack thereof, vary by state in the U.S. According to the ACLU, as of 2021, approximately 5.85 million Americans with felony convictions (and in several states, those with misdemeanors) are effectively barred from participating in the process of American policy and representation. The statutes vary in severity; states including Kentucky and Virginia permanently exclude anyone with a felony conviction from ever voting, while Idaho and Georgia allow people with felony convictions to vote upon completion of their sentences. And to be clear, "completion of sentence" includes the parole term, which could be several years.
As a convicted felon, I am someone with particular interest in this subject. In 1990, I was 19 years old and went to prison. I was too young to vote in the 1988 presidential election and was imprisoned by the time the '92 cycle came around. The first time I was able to vote for anything other than class president was in 2018 after completing four years of parole — following 24 years inside — to officially complete my restitution to the state of California. During that time, I was counted in three rounds of the U.S. census and had no voice. For 30 years of funds allocation and district mapping, I was silent and without representation. One of millions.
As an American, I cannot help but think about the Revolutionary War and the idea of "taxation without representation." As a Black man, it is difficult to not recall the forefathers drafting a document that declared so many who look like me to be ⅗ of a human, and the Jim Crow policies that were designed to make it difficult or downright fatal to vote in certain places. I look at maps of voting restrictions in relation to justice-involved people and wonder who benefits from these policies. What is the ROI? So many millions of folks are grinding through the system to pay off their debt while the system minimizes their worth via disenfranchisement at the polls.
As a human being, I hurt for the millions of Americans who feel that 'the system' — and the United States Electoral College — let them down. How many people are left feeling hopeless, helpless and powerless? How many are left without any faith or hope or dreams? How many truly believe their own eyes and ears and are convinced that their voice doesn't matter? Please consider the few sentences you just read and place yourself in their shoes. How does it feel? If it were you, what would you need?
Although it may seem like a tall order to imagine any of these things, educating yourself on the link between the carceral system and economic exclusion is possible — and vital. I suggest beginning with Michelle Alexander's book, The New Jim Crow: Mass Incarceration in the Age of Colorblindness.In it, she writes: "the discrimination faced by African-American males is prevalent among other minorities and socio-economically disadvantaged populations." Jim Crow laws were enacted in the late 19th and early 20th centuries to disenfranchise Black people and remove political and economic gains made during the Reconstruction period. Alexander makes a powerful argument that Jim Crow is alive and well in the form of mass incarceration and attendant disenfranchisement.
Once you realize the legacy of Jim Crow today, and you consider that alongside section one of the 13th Amendment of the U.S. Constitution, which expressly prohibits slavery "except as a punishment for crime," the next obvious question to ask yourself is how can you, as a business leader, affect change within your sphere of influence?
Consider visionary companies like The Trium Group, a consulting firm recognized for cultivating transformational leaders in Fortune 500 organizations. They have invested in sponsoring alumni of my organization to be trained as coaches and consultants. They then work as part of a larger social justice enterprise to empower returning citizens and give them the means to harness their lived experience, make a difference in boardrooms and earn a living wage. Defy Ventures is another organization focused on providing humanizing connections and fostering stability and entrepreneurial training for both currently and formerly incarcerated people who want to engage in not just jobs, but careers. These are individuals who, once employed, can know the dignity of economic security and participate in society from a position of inclusion.
We also see organizations outside this space beginning to play an important role in economic enfranchisement. Apple recently committed $30 million of its $100 million Racial Equity and Justice Initiative to education. Projects include a Global Hispanic-Serving Institution (HSI) Equity Innovation Hub and more programming for community colleges and historically Black colleges and universities (HBCUs). This can contribute to pinching off the prison pipeline by expanding higher learning access and generating greater diversity in corporate hiring practices. According to USA Today, "of the nearly 52,000 Black people employed at Apple, Facebook, Google, Microsoft and Amazon, 64% are laborers...at Apple, 80% of executives are white." Apple's contribution is an investment in the future of business — and a chance to change what it currently looks like.
These are small samples of what courageous business visionaries are doing to proactively begin to turn the tide of economic disenfranchisement as they answer their own internal call to evolve. It is often said that America is built on business; we are often told that America is a democracy. To both recognize the validity of the former statement and fulfill the promise of the latter, U.S. companies and business leaders must step up and take on civic responsibilities befitting the outsize role they play in the U.S. government and the benefits they reap from it.