Out-of-Towners Make Light Work of New Year's Ball Drop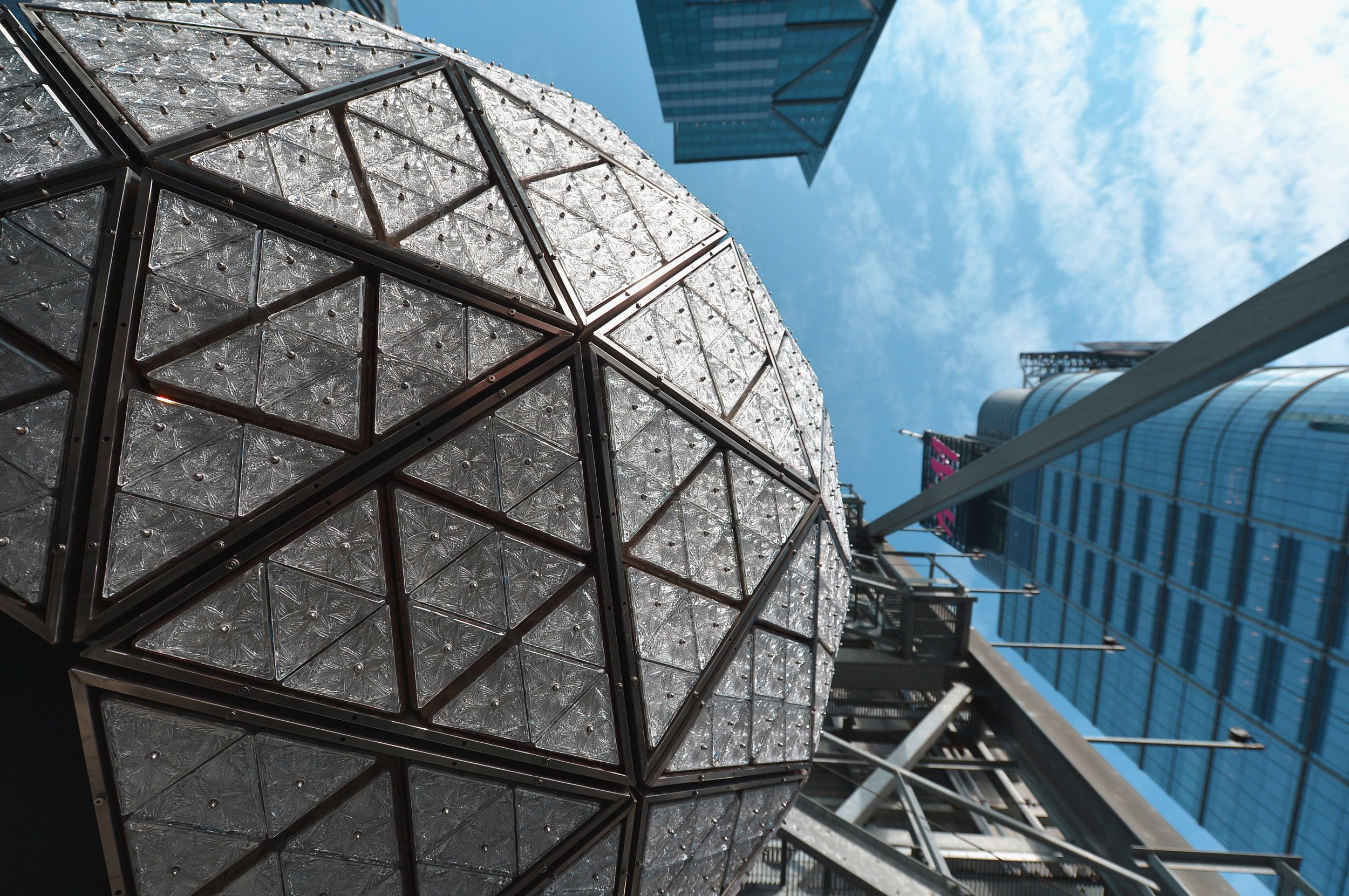 Seven cobalt-colored bicycles, made stationary for a three-day public relations campaign, were set up on a crowded sidewalk in Times Square, across the street from a Red Lobster.
A handful of anxious flacks had availed the two-seaters -- part of the New York City bike share, aka Citi Bike, fleet -- to the (mostly out-of-towner) passersby, inviting them "to help power the Times Square New Year's Eve Ball" with good old fashioned knee grease.
The ball, illumined by more than 30,000 LEDs, requires about 50,000 watts over the course of New Year's Eve.
Organizers Countdown Entertainment, which puts on the annual New Year's Eve show, along with Citi, who have sunk $41 million in the cycle program as a marketing promotion, and the Times Square Alliance, that administers the tourist trap, calculated each bike would generate about 75 watts per hour.
"This is a small but significant contribution," Times Square Alliance President Tim Tompkins told Newsweek.
A Citibank honcho added, "2013 was the year of the Citi Bike. We wanted to celebrate all the successes we had by celebrating in Times Square. We wanted to do something special that people would remember."
Citi Bike and the New Year's promotion are all about the greening of New York and "Times Square is the perfect place to amplify that message," he said.
The tourists, all beaming, signed waivers and lumbered onto the too-high or too-low seats, stuffing purses and shopping bags into the bikes' front baskets, then pedalled furiously as "Citi Bike brand ambassadors" demanded smiles as they snapped their pictures with tablets on the command "Three, two, one, Citi Bike!"
The "brand ambassadors," as the official event information described them, sent the riders pictures "that they can save and share via social media" and, as a reward for being such good sports, gave them each a day pass to the bike share program.
All the while, a man with a "Sopranos" logo on his beanie, the 'r' of which was represented by a downturned gun, stood quietly watching near the free hot chocolate. He later claimed to be part of the security detail.
The bikes, partially surrounded by the type of metal barricade that defines a parade or protest route, were hooked up to 12-volt batteries which, when fully charged, were connected to the power grid that charges up the crystal orb. The cruisers were in action all day, from 10 a.m. to 10 p.m., on the weekend before New Year's Eve, and from 10 a.m. until 8 p.m. on Dec. 30.
Over the course of the three days, the 2,194 "Citi Bike Pedal Power riders" made 1,967 watts -- enough to light the ball's one-minute countdown to midnight -- plus an additional two minutes.
Those who took part did not seem to mind they were being used as free labor. One woman, fresh off the bike, corralled her children near a Citi Bike logo. "I want to take a picture of you guys with the sign," she said. "Stand by the sign!"
To some it was an act of social engagement. A 19-year-old from Clifton Park, New York, said the bike station made her "feel, like, unified" with the crowd.
"Part of history. Woo-hoo!" her mom chimed in as the family's patriarch video-recorded the interview with Newsweek for posterity.
"When I see that on T.V.," the teen said, "I'm going to tell my friends, 'I made that happen!'"
Around 1 p.m., as Tompkins and other organizers prepared for a presser and photo-op, a woman who might have been a TV "personality" laughed uneasily as she mounted a bike in readiness of the official announcement.
"Don't make me do this myself," said one organizer, his legs astride a bike.
"I don't want to brag, but my spinning skills are quite adept," the TV-looking woman laughed.
The man in the gun beanie then wondered aloud whether "Al Roker or something" was present, because "Channel 2 is here." Probably just the organizers, this reporter responded.
"That doesn't sell papers," he sniffed.