Bay Area Housing Advocates Blast Cupertino Mayor for 'wall' remarks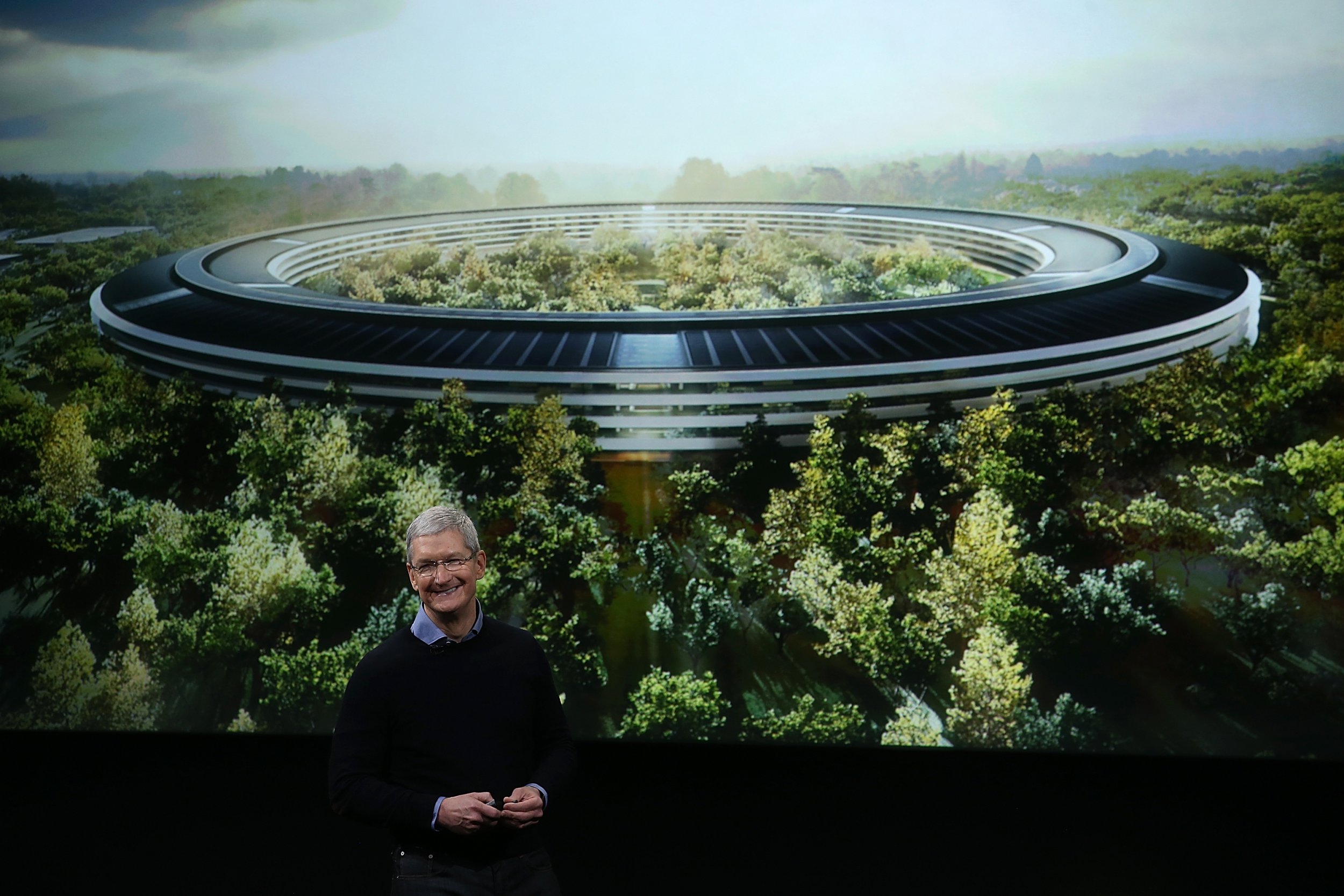 Sometimes the intended joke falls flat, as the mayor of Cupertino, California learned after offending some with a joke about building a wall around the community—and asking neighboring cities to pay for it.
"You have heard about the wall along our southern border," said Mayor Steve Scharf in his State of the City address on January 30, apparently referencing President Donald Trump's proposed border wall.
"This is the wall around Cupertino," he added in his introduction. "We have a big problem with all these Teslas coming through our city from Saratoga and other people from other cities, so we came up with this proposal."
He continued, to some laughs and groans in the audience, in front of a Power Point and walled-in map reading "Securing Our Borders With the Cupertino Wall," plus "Saratoga, Santa Clara, Sunnyvale, Los Altos, and San Jose Will Pay For It:"
"San Jose will be mainly paying for it, so it's not coming out of our own taxes. Saratoga will give a little bit too, since they are a big contributor to our traffic issue," Scharf said.
Housing advocates were not amused—especially in the wake of an ongoing housing crisis in Silicon Valley and the Bay Area, KPIX TV reported.
"Our housing crisis and the pain it is inflicting on thousands and thousands of Bay Area residents is no joke," the Bay Area Council said on February 5.
State politics and policy writer Liam Dillon also responded to Scharf saying: "The mayor of Cupertino joked about building a wall around his city and making San Jose pay for it. Reminder that Cupertino is where there's a nasty, decade-old fight over thousands of homes on an abandoned mall site."
Lan Diep, a San Jose city councilman, responded: "Congrats to Cupertino Mayor Steve Scharf for out-Trumping Trump on the night of the SOTU by declaring that Cupertino will build a wall and make San Jose pay for it. We are not amused."
Zillow estimates that the median home value in Cupertino is $2,255.700. The real restate company predicts home values in the city to increase more than six percent in 2019.
The Cupertino city council approved 3,000 housing units, along with commercial and retail spaces last September within a nearly empty shopping center. Still, overcrowded schools and worries about potential traffic problems since the vote prompted opponents to gather enough signatures to place a referendum on a future ballot to reverse the project plan.