Outage at Some Airports Across U.S. Knock Check-In Systems for Multiple Airlines Offline
The passenger service system (PSS) used by multiple airlines experienced an outage early Friday morning and caused long lines at several airports across the nation and in other countries. The system is used for check-ins, selling tickets and dispatching flights.
According to a statement released by American Airlines, shortly after 5:30 a.m. EDT, the booking system, Sabre, "had a technical issue that impacted multiple carriers, including American. This technical issue has been resolved. We apologize to our customers for the inconvenience," Houston's KHOU reported.
In a statement, Sabre said, "Dell/EMC has confirmed it experienced a hardware redundancy failure that impacted Sabre's system, including PSS and check-in. The issue has been resolved. Dell/EMC is working to understand why the failure occurred."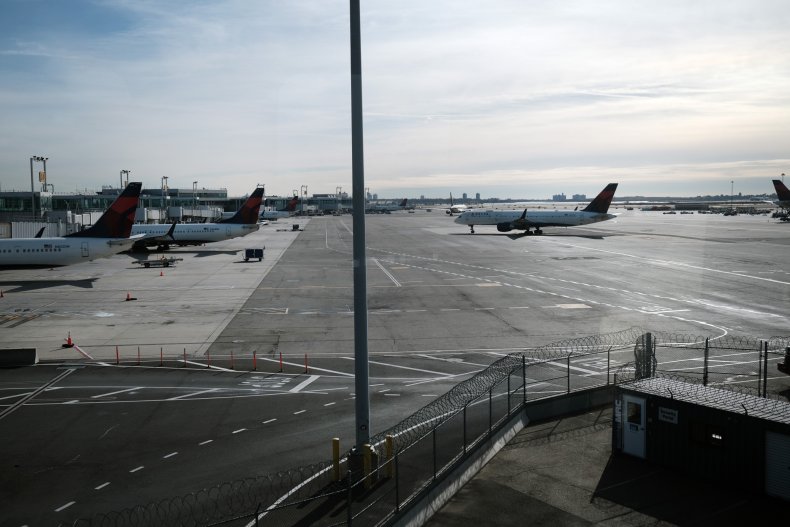 New York's John F. Kennedy International Airport tweeted earlier that the system, used by American Airlines and JetBlue, was having problems and that people should allow extra time for their travel. Less than half an hour later, the airport tweeted that the system was back online.
A statement from the JKF Airport said, "There was an outage to the Sabre system, which powers American Airlines' and JetBlue's check-in systems, around 4:50 am this morning that caused some delays for passengers at JFK. The system was back up and running by 6 am."
Alaska Airlines also posted that it was affected by the system outage. A reporter from The Australian said Virgin Australia and New South Wales–based Rex Airlines experienced problems as well. Alaska Airlines told Business Insider that 18 flights were affected by the outage and that some flights suffered a delay of up to 100 minutes.
Business Insider also reported that Alaska was launching its new Anchorage-Las Vegas route on Thursday night, before the outage occurred. The flight to Anchorage was held up by nearly two hours after in landed at Ted Stevens Anchorage International Airport. However, delays on Friday were minimal.
WFXT in Boston obtained a statement from Sabre that said, "We confirm there has been an outage of the Sabre system, impacting several customers. However, the issue is now fully resolved, and we will take all necessary measures to prevent a recurrence.
A Sabre spokesperson told Business Insider the company is investigating why its vendor's redundancy system was not activated during the outage.
CBS News reported that this was not the first time Sabre has experienced outages. Multiple outages occurred within a two-month period in 2019.