Woman Arrested For Attacking Elderly Parents When They Refused to Take Her to Outback Steakhouse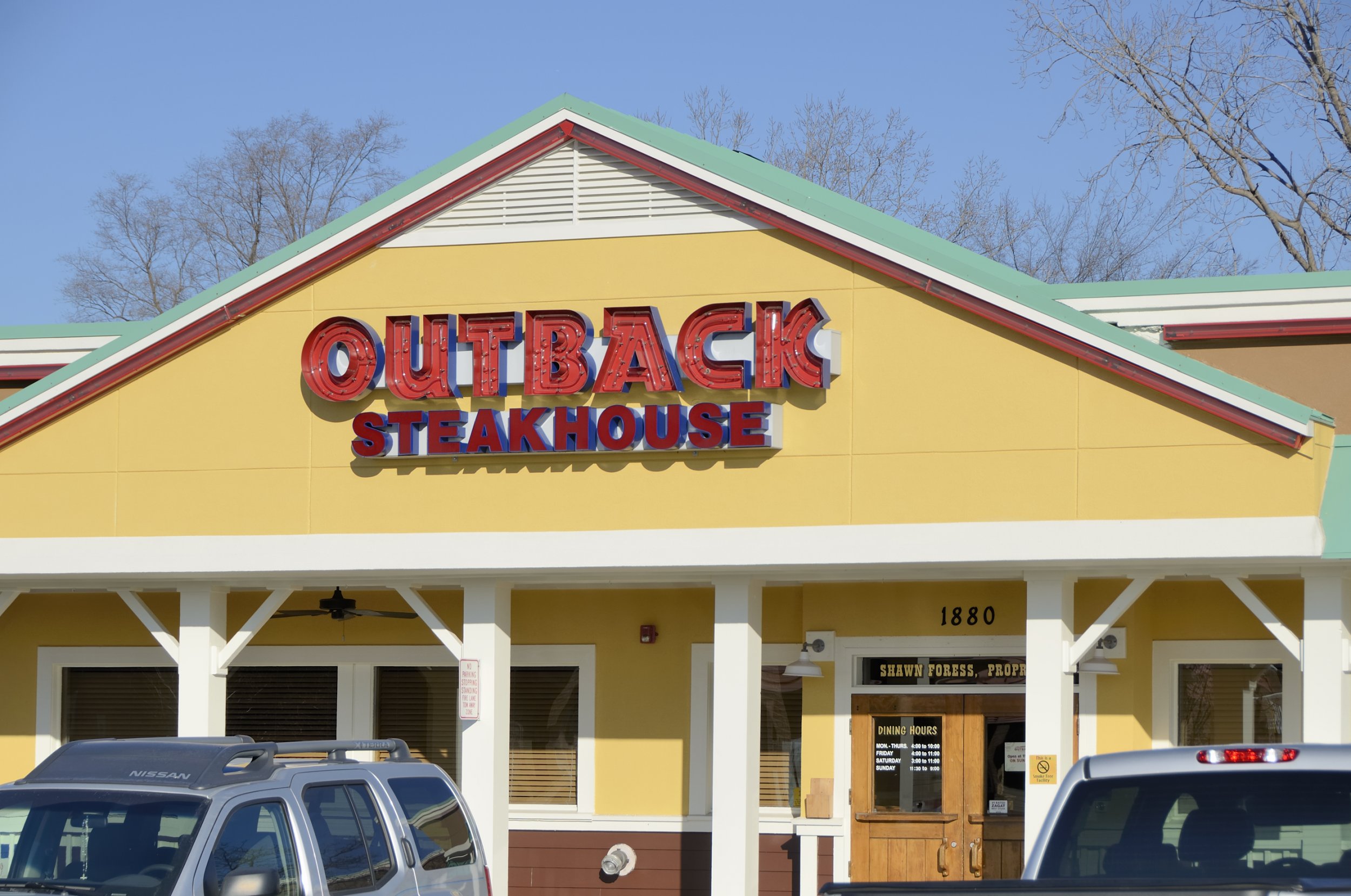 A 28-year-old Florida woman allegedly attacked her "elderly and frail" parents on Wednesday, threatening to kill her father with a knife, after being told that they wouldn't take her to Outback Steakhouse.
The Palm Beach County Sheriff's Office (PCSO) says that Deana Seltzer—who lives with her parents in Lake Worth—has been charged with multiple counts of aggravated assault and battery, ABC News reported.
Read more: Influencers Zach Clayton and Bryce Hall got into an altercation that ended in a hospital visit
According to police documents, the woman asked her parents if they could take her to the Australian-themed restaurant. However, her mother, Lydumila Seltzer, refused, sparking a fit of rage.
The 28-year-old then started hitting her mother and scratched her father, Vadim Seltzer, on his face and upper body when he tried to pull them apart. Subsequently, she began "screaming and flipped over a large heavy glass table top," smashing it into pieces, as well as damaging other pieces of furniture throughout the house, the police report stated.
At one point, she ripped a 12-inch decorative knife from a wall in the hallway and chased her dad around the house, threatening to kill him with it. Eventually, Vadim Seltzer managed to wrestle the weapon off her before she was able to cause any more harm.
The father called 911, telling the PCSO that his daughter was "armed with a knife," although the call cut out and responders were not able to make contact again until several minutes later when he answered the phone again.
The 911 responder told him to get out the house, which deputies had set a perimeter around. Moments after he ran out through the front door, his daughter emerged without a weapon and she was taken into custody without a struggle. On inspection of the house, deputies found the decorative knife lying on the kitchen table.
The 28-year-old has been charged with two counts of aggravated assault, battery and battery on a person over 65 years old, WPEC CBS 12 reported.
She was released on bond from Palm Beach County Jail a day after the incident, although she is required to undergo a mental health evaluation and stay away from drugs, alcohol and weapons. At present it is not clear whether Seltzer was under the influence of any psychoactive substances during the incident, local TV station CW34 reported.
Outback Steakhouse is a casual dining restaurant chain that serves American food in over 1,000 locations across North and South America, Asia and Australia.