Outbursts in Ferguson Overwhelm Organized Protests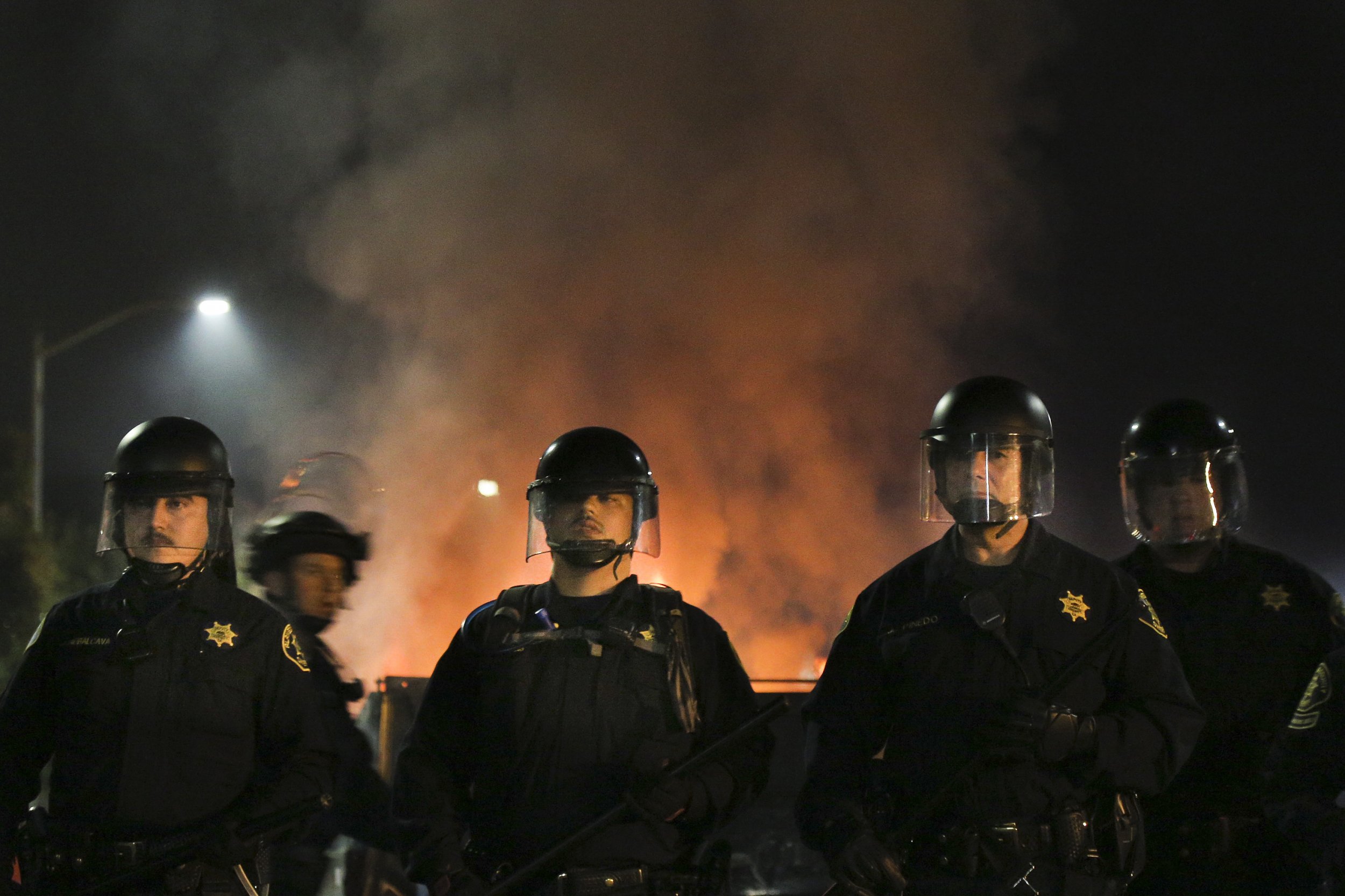 FERGUSON/KANSAS CITY, MO. (Reuters) - Angry over the shooting of Michael Brown, thousands of people in August took to the streets of Ferguson, Missouri, with the hope the policeman who shot the unarmed black teenager would be charged.
This week, the protests have become more violent and less organized as that hope has soured into bitterness over a grand jury's decision not to indict the policeman, Darren Wilson.
Gone are the stalls that were set up to give out free food, and a memorial that was once a gathering place has become too dangerous for many to visit. The looting and arson attacks, which were only a part of the summer protests, have increased to dominate the demonstrations this week.
Ahead of Monday's grand jury decision, dozens of protest groups had met in Ferguson to train activists on how to confront police peacefully and set up so-called "safe houses." An intensive social media campaign by a coalition of groups promised to organize protesters who would use Ferguson as a staging ground to call for greater civil rights.
The activists, however, have been nearly invisible on the streets at night this week, overwhelmed by angry, mostly black residents who owe no allegiance to any of the myriad protest groups. There was little evidence of any organized protests, or communication between groups of demonstrators by Twitter or text message.
On Tuesday night, activists and community organizers took turns speaking at the Greater St. Mark Family Church, behind which was one of the designated safe houses for protesters. Listening to the speakers call for peaceful rallies were about 10 people sitting in the pews.
"It is more violent today than in August. More youth is involved and the violence is more widespread," the church's pastor, Tommie Pierson, said in an interview. "Even if the clergy were out there, they couldn't stop that. The clergy can't keep up with the youth."
LAWN CHAIRS HAVE GONE
Tory Russell, a co-founder of Hands Up United, said members of the protest group had been demonstrating as planned. Leaders of other groups say Ferguson is no longer their only focus as rallies have sprung up in other cities.
On Tuesday night, demonstrators numbered in the hundreds, in contrast to August when thousands of people sometimes turned out to voice their anger. To be sure, there was violence over the summer but while the mood was angry, it was social as well.
The protests then drew a larger and more diverse community. Older women camped out on the sidewalks in lawn chairs, with coolers at their feet and plates full of food on their laps. Mothers pushed baby strollers, fathers hoisted children on their shoulders to see the protests, and young people cruised the streets perched on top of cars, raising their hands and chanting "Hands up, don't shoot." Music played, at times giving the scene a festive feel.
This week, the bone-chilling cold meant lawn chairs were nowhere in sight. The protesters appeared more menacing, wrapped in hoodies and covering their faces with masks or bandanas – convenient for fending off the cold air and the tear gas.
The memorial site where Brown was shot on Canfield Drive became a gathering point in August where people could quietly pay their respects or debate issues of race and poverty.
Now Canfield Drive has become a no go for many after reports of muggings and gunfire.