Outdoor Party in Olympic Village Under Investigation for COVID Violations
An outdoor drinking party that took place in the Olympic Village is under investigation for violating rules designed to limit the spread of COVID-19, Tokyo Olympic officials said Sunday.
Olympic organizing committee CEO Toshiro Muto said that multiple athletes and other team officials were seen drinking alcohol at a park within the athletes village late Friday, the Associated Press reported. Muto said police arrived on the scene but did not provide information on who the athletes were, or whether or not the officers took action.
"We are investigating the situation and based on the result we are to take appropriate action," Muto announced during a Sunday news briefing.
Prior to the start of the games, the 11,000 international athletes at the Tokyo Olympics were warned that drinking alcohol in groups would breach a set of rules intended to limit the spread of coronavirus infections. Athletes were told they could only drink alone in their rooms at the complex of 21 residential towers next to Tokyo Bay, according to the AP.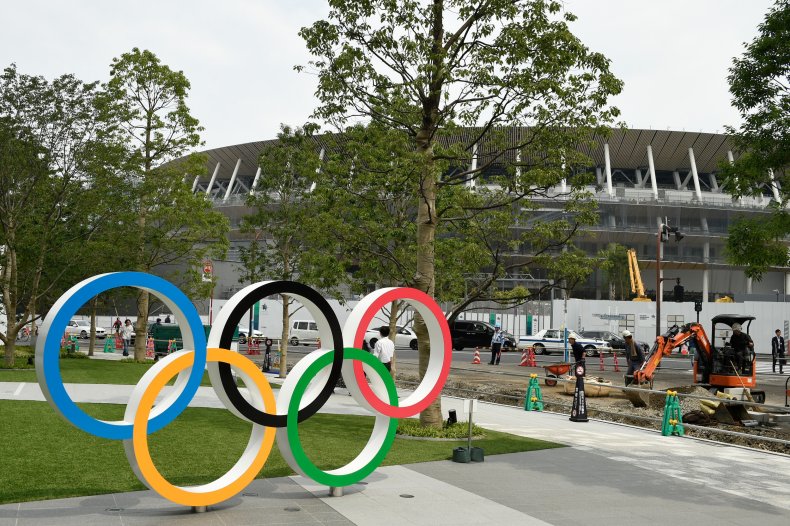 Athletes have also been given strict orders not to go outside the Olympic bubble and mingle with people living in Japan. Those who are found to be in serious violation of coronavirus safety precautions could be removed from the village and even have their Olympic credential taken away.
Earlier this week, Vazha Margvelashvili and Lasha Shavdatuashvili, who both won silver medal in Judo for Georgia, lost their Olympic accreditation after taking a tourist trip outside of the village. Muto described the infraction as a "clear and serious violation," and the Georgian embassy in Tokyo later apologized for the incident.
Tokyo and other cities across Japan have reported record numbers of daily COVID-19 cases since the Olympics began on July 23. On Saturday, city officials said at least 4,058 people tested positive for COVID-19 in Tokyo, marking the highest it's been since the pandemic first began.
To prevent the virus from spreading, Olympic athletes and staff members are getting tested for the coronavirus every day. On Saturday, 21 people working at the Olympics, but no athletes, tested positive for the virus. In total, there have been 264 positive tests reported within the Games, 27 of which were athletes.
Despite the rising case count, Japan's Prime Minister Yoshihide Suga has dismissed the possibility of canceling the Olympics halfway through. Muto and other Olympic officials have also maintained that there is "no correlation" between the games and the spread of the virus across Tokyo.
Newsweek contacted the International Olympic Committee for a statement but did not hear back in time for publication.