Outdoor Voices' Much-Loved Exercise Dress Is Back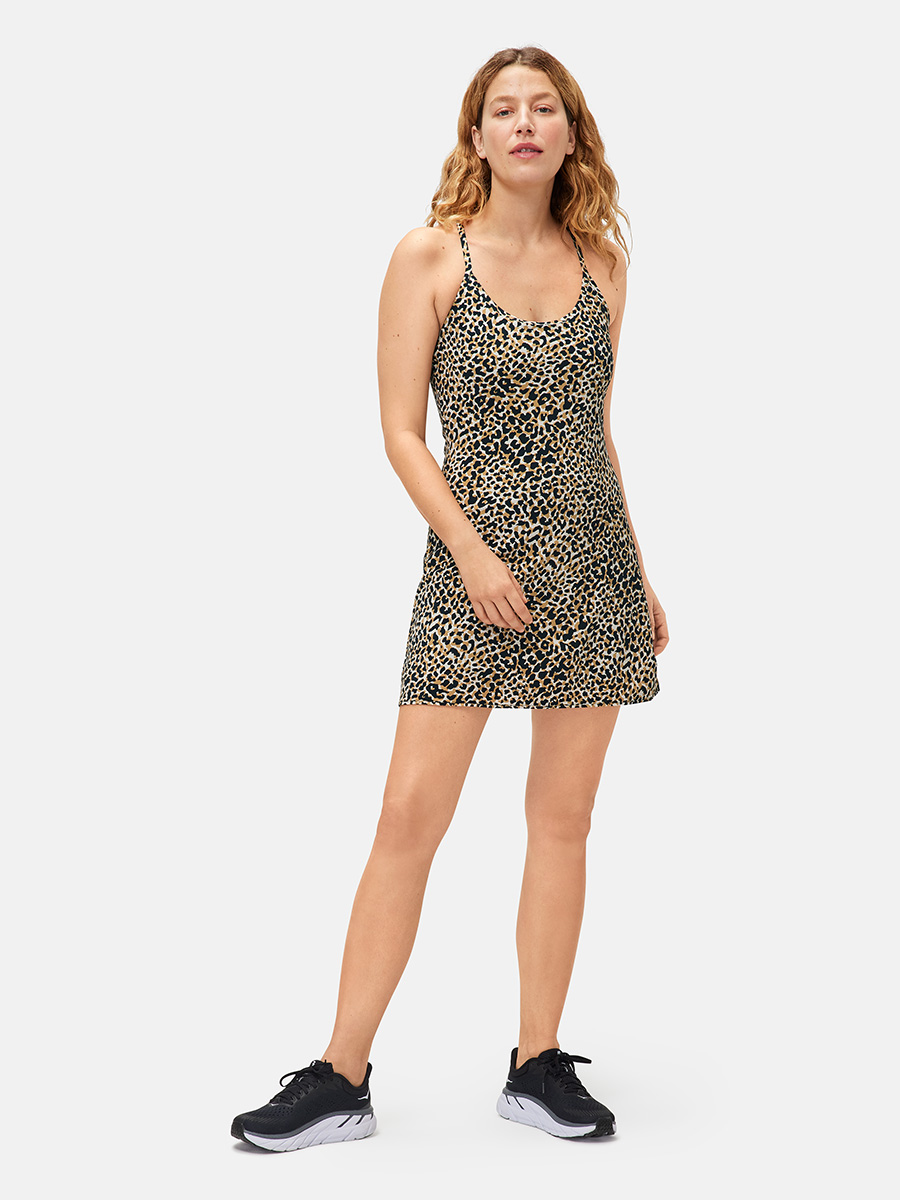 If you're one of the 5,000-plus-and-counting people listed on Outdoor Voices' waiting list for their just-back-on-the-market Exercise Dress, don't give up.
I just received the new version of this best-selling dress, and it was more than worth the wait.
You probably recall the 2018 Exercise Dress won close-to-perfect ratings. Credit the dress's LightSpeed fabric for much of those kudos. How could you not love a lightweight, breathable, quick-drying material?
I had lived in Washington, D.C., until 2020, and reside in Austin, Texas, now. Suffice it to say, I understand how damp and sloppy you can feel when you step outside after an exercise class and are quickly enveloped by what seems like a hot, humid sponge.
The good news is Outdoor Voices crafted their latest Exercise Dress, with its much-praised bodysuit liner, with the same material. Is that important? All I can tell you is that I wore it during a kettlebell workout and was struck by how the dress stayed in place, thanks to its internal hemline grippers. The adjustable T-back straps were comfy and covered enough of my bra, which was much like the All-Time Bra Outdoor Voices recommends you pair with their Exercise Dress.
After I dried my hair and washed my face, the dress looked­­––and felt––fresh enough for me to stop at the supermarket on the way home. That's when I realized the Exercise Dress, with its built-in shorts, has a pocket on the leg liner. So I slipped my phone wallet into it and left my handbag in the trunk of the car. With a tiny bit more effort on my part, I would have felt comfortable enough to stop for dinner with friends.
Of course, I was lucky enough to snag the Exercise Dress in its almost-always-out-of-stock Leopard pattern. But, even if you can't, there are eight solid colors from which to choose, including just-released Dusty Blue, Gecko, Pinot, and Tea Tree, all priced at $100.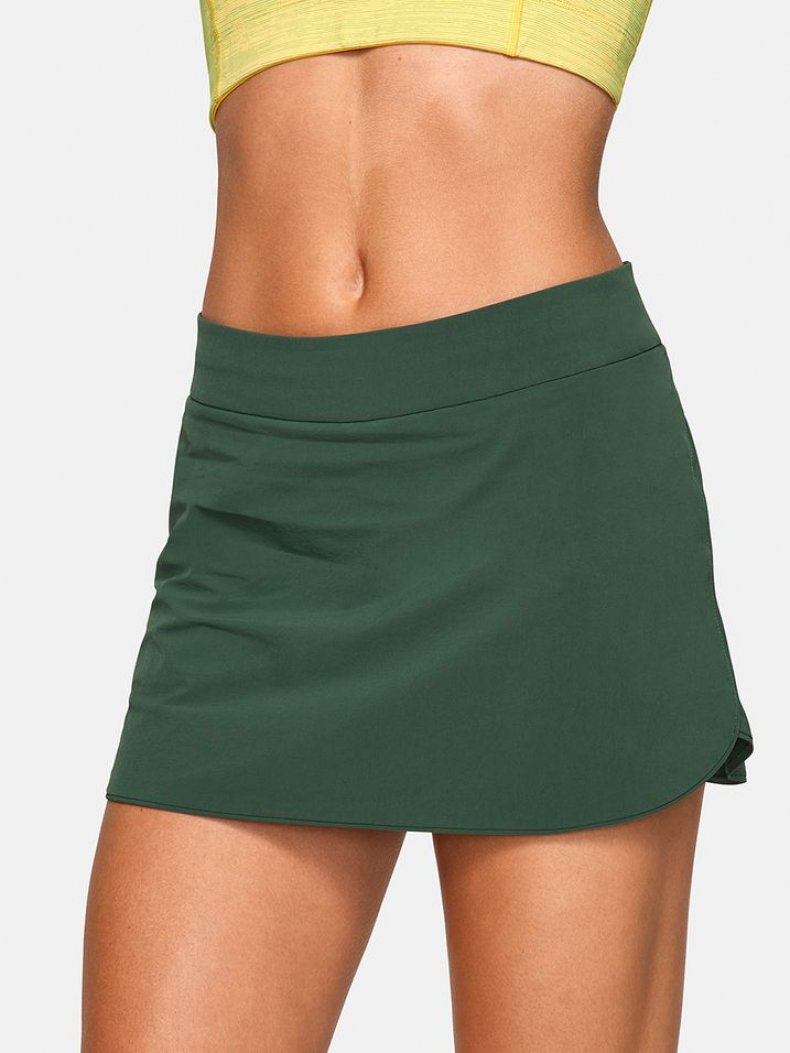 Do you know what else I love about this dress? You just pop it into the washing machine (cold water, please), tumble it dry, and it's ready to go again.
While you're waiting on the list for the Exercise Dress, you might want to try out Outdoor Voices' Exercise 3" Skort. Like the dress, it's produced in LightSpeed fabric. It also has a built-in shorts liner and phone pocket. It's all the great things you'll find in the dress—priced at $68.
Hurry, though. I just checked, and two of its three colors––Black, Navy, and Evergreen––are almost sold out.
You can buy the Exercise Dress and the Exercise 3" Skort at Outdoor Voices.
Newsweek may earn a commission from links on this page, but we only recommend products we back. We participate in various affiliate marketing programs, which means we may get paid commissions on editorially chosen products purchased through our links to retailer sites.