'The Outer Worlds' Release Time: When Can You Download on PC, Xbox & PS4?
The Outer Worlds is an Obsidian Entertainment RPG that lets players design their own misfit as they stumble through the galaxy controlled by an evil corporation. Similar to RPGs like Fallout, this latest take on the humor-filled, choose-your-own-adventure has been making players mouths water since the game was announced. With only one day left until its release, players are getting their consoles in ship shape to hand over their cash for some Spacer's Choice ammo.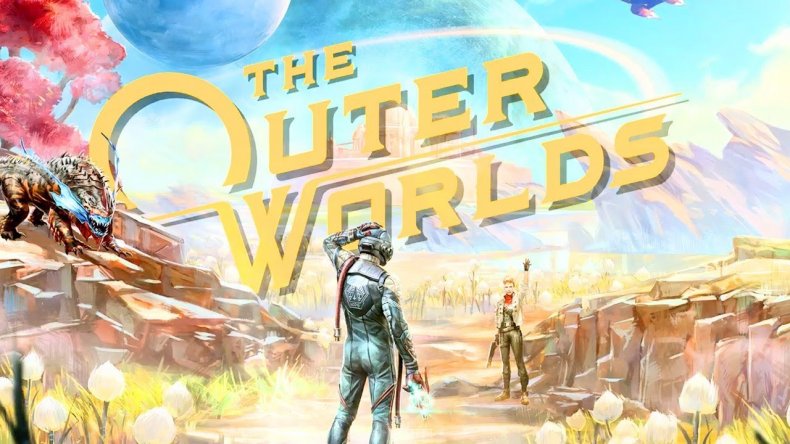 You can currently preload the game on PC, Xbox and PlayStation 4 to have immediate access to the game at launch. On PC, The Outer Worlds is 40 GB, 20.5 GB on Playstation 4 and 36.8 GB on Xbox One. The game has detailed textures, human NPCs and dozens of items that need to be populated throughout the multiple worlds you can visit on your space ship. All of that beauty takes up space, so make sure you have enough on your hard drive before setting up your installation
When Can You Download The Outer Worlds?
The Outer Worlds rolls out on PC and console at different times. According to the Obsidian Entertainment forums, PC players can enjoy the game at 7 p.m. EST. on October 24. Xbox and PS4 users will be able to start saving the galaxy from an evil corporation at midnight EST on October 25. For those who purchase a physical copy of the game on Xbox or PS4, you'll have to download an extra patch before the first launch (Xbox is 38 GB and PS4 is 17). If you've already pre downloaded the game, it should have the patch installed automatically.
When you first load into the game, you'll be able to create your character in any way you see fit. You'll also be able to toggle a selection of handicaps, like increased aiming or health, to help make the game a bit easier. If you aren't familiar with shooters or these types of games, the extra handicap might prove significant.
After playing The Outer Worlds as a lackadaisical janitor who shoots before he speaks, We can say that the game is super fun for those who like old-school RPGs. There's so much to explore and steal, with all your actions having unique repercussions out in the world. You can be a jerk and choose to join the corporation, but your gameplay experience will change drastically.
Are you excited for The Outer Worlds? Tell us in the comments.