Outkast Fans Suddenly Realize How Heartbreaking the Lyrics to 'Hey Ya!' Are
Outkast's seminal hit "Hey Ya!" is one of the defining songs of the 2000s.
An undeniably catchy earworm, its addictive melody and snappy hook have been filling dancefloors for the best part of the last 20 years.
However, despite its upbeat melody and positive associations, the song's lyrics are rather dark and upsetting—which many fans are now realizing.
"Hey Ya!" has long been associated with being a happy dancefloor filler and that is because its happy melody has disguised the darker lyrics within.
The now disbanded Outkast—André 3000 and Big Boi—brought this to the forefront of music lovers' minds today when they tweeted a meme in reference to the hit.
If you've been anywhere near social media lately, you'll have seen a new meme format where brackets are used to break down certain things.
"Alright alright alright alright alright we made one," the official Outkast account tweeted, breaking the song down into "a bop" but mostly "the saddest song ever written."
The idea was further elaborated on recently by TikTok user Elizabeth (@elizadeva) who explained the darker meaning of "Hey Ya!" in a video.
"I know y'all know the song 'Hey Ya!' by Outkast," But what you didn't know is the song actually has a darker meaning behind it."
She explained: "André 3000 actually wrote this about modern-day relationships and how messed up they are. In the beginning of the song, he even references his own relationship—how his baby doesn't wanna leave him, how he doesn't really know what the reason is behind it."
Elizabeth continues: "What he's talking about is in modern-day relationships, people stay in them because they just don't want to be alone, not because of their love for the other person."
The lyrics in question go: "We get together, oh, we get together, but separate's always better when there's feelings involved... know what they say, nothing lasts forever!
"Then what makes it, then what makes it, then what makes love the exception? So why, oh, why, oh... are we still in denial when we know we're not happy here?"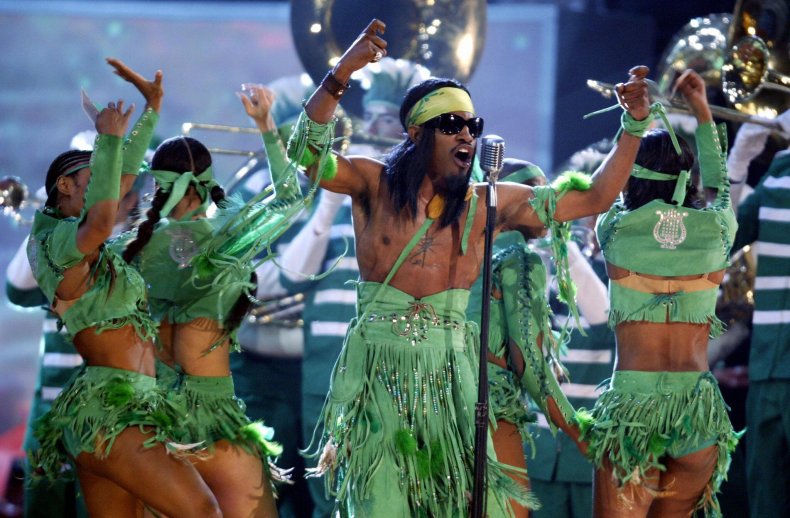 Elizabeth points out: "If you just read the lyrics it actually sounds like a really sad song. Even at the breakdown at the end, he makes a reference to how people are just gonna see it as a happy song and not even think about the deeper meaning behind it, nor do they even wanna hear about it."
This is then backed up by a line later in the song when André 3000 sings: "Y'all don't want to hear me, you just want to dance."
Another TikTok user @yvonnemkmusic went viral for her slowed-down rendition of "Hey Ya!" played in a minor tone that accurately showcases the poignant lyrics.
Twitter users have been sharing their reactions to realizing the true, sad nature of the beloved hit.
"This really just forced me to go actually listen to the words. I've never noticed the lyrics are of a sad song Lmaoooo," reads one tweet.
While another added: "Literally happiest beat, saddest lyrics."