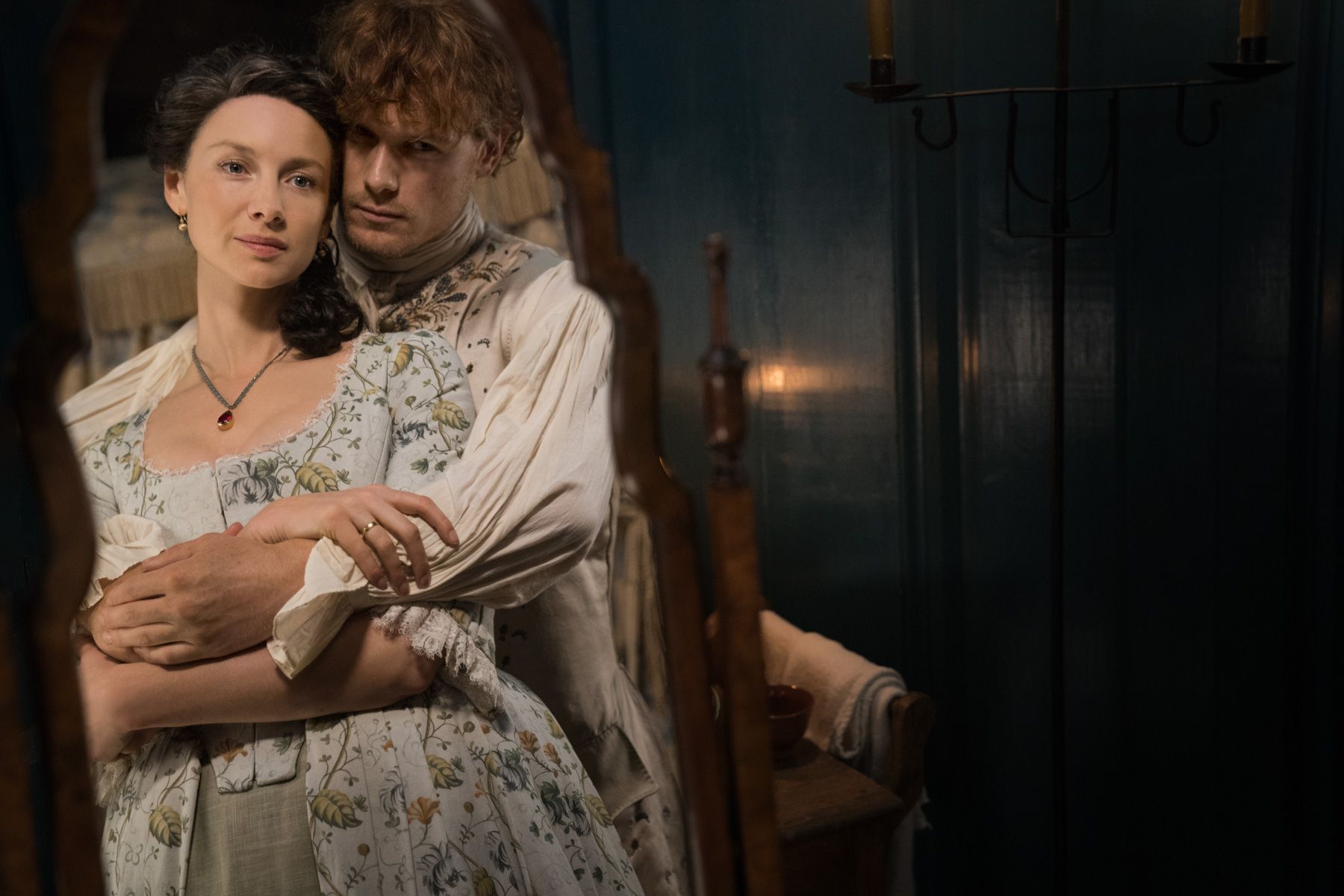 Starz released the official trailer for Outlander Season 4 Monday.
The new episodes are based on the Diana Gabaldon's Drums of Autumn, the fourth of eight books in the international best-selling Outlander series. They continue to follow the adventures of time-traveling 20th-century doctor Claire (Caitriona Balfe) and her 18th-century Highlander husband Jamie Fraser (Sam Heughan). In Season 4, the couple tries to make a home in colonial America.
"Do you know what lies beyond those trees? This is just the start of what America will become," Claire says to Jamie in the trailer. "People will come here in the thousands, all hoping to live the American dream." That's their dream as well.
The new preview includes a few scenes from the teaser released in August, including Claire finding a skull with a silver filling—something that won't be invented for a hundred years—and the couple arriving at River Run, where she meets his aunt, Jocasta (Maria Doyle Kennedy). When Claire tells her she doesn't "agree with keeping people as property," Jocasta calls her "a lively one."
While Claire and Jamie may be separated from their daughter, Brianna Randall (Sophie Skelton), by time, he's still thinking about her. "If I can make this a good land, my presence here now can be felt by Brianna later and that would be something," Jamie says.
Perhaps they won't be separated for long. Briana receives news about her family in the 20th century and it looks like she may try to take a trip through the stones to time-travel to her parents.
In the 20th century, "things are complicated between Brianna … and Roger Wakefield [Richard Rankin], the historian who helped Claire search for Jamie in the past," according to Starz's official description of the season. "But when Roger and Brianna search for proof that Brianna's parents reunited in the 18th century, a shocking discovery makes both of them consider following in Claire's footsteps."
Meanwhile, Claire and Jamie are trying to build a life together in North Carolina. "They must negotiate a tenuous loyalty to the current British ruling class, despite Claire's knowledge of the American Revolution to come," the network teases. "Along the way, the Frasers cross paths with notorious pirate and smuggler Stephen Bonnet in a fateful meeting that will come back to haunt the Fraser family."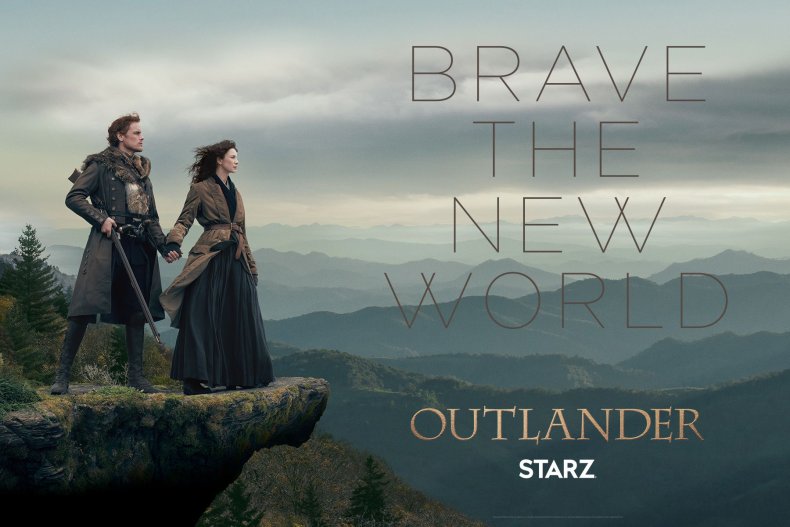 Outlander Season 4 premieres Sunday, November 4 at 8 p.m. ET on Starz. The series has already been renewed for Seasons 5 and 6.