White Teacher Calls Police On Black Fifth Grader For Threatening Her, Sparks Outrage
Families at Seattle's Van Asselt Elementary School are outraged at a white Seattle teacher after finding out that she called the police on her black fifth-grade student.
The 27-year-old teacher is white, and the student is about 10 or 11 years old and about 5 feet tall. The incident happened in early May.
The elementary school teacher said called the police and said that a fifth-grader had threatened to beat her up and made her feel unsafe for the rest of the day.
When police showed up at the school, the teacher decided not to press charges because she feared retaliation by the school administration, according to The Seattle Times. Seattle police closed the case, and it was not forwarded to the King County Prosecutor's Office.
On July 24, a Facebook page called "For Racial Justice in Seattle Schools" posted audio of the teacher's conversation with a dispatcher. "This teacher wielded her white fragility and racial bias like a weapon with no accountability. You won't hear about this in the news because Seattle Public Schools actively works to cover these incidents up," the post read.
In a statement, Seattle Public Schools spokesman Tim Robinson acknowledged that racial bias in discipline is an issue in Seattle schools and called it an "unfortunate" incident. He said the district's discipline policy, "outlines our collective commitment" to address disproportionality.
Since hearing about the incident, parents are calling for district leaders to have conversations on racial bias in student discipline. Manuela Slye — president of Seattle Council PTSA, a citywide parent-teacher association — who spoke with The Seattle Times said the teacher's impulse to involve police over the dispute sets a negative precedent.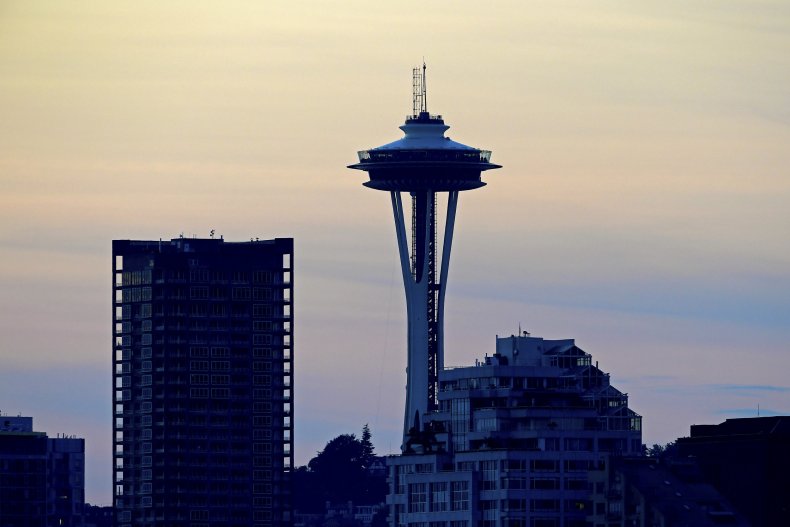 "This screams school-to-prison pipeline," Slye said to The Seattle Times. She would like to see the district provide de-escalation training and establish a protocol for when to involve the police.
On Monday, the school's principal Huyen Lam, sent a letter to school staff and families saying she was "aware that the incident was being held up as an example of racial bias in the community." After the event, according to The Seattle Times, the staff discussed the implications of involving police and the school's responsibility to acknowledge and disrupt engrained racism.
In 2015, the most recent set of data available from the federal U.S. Department of Education's Office for Civil Rights, black students made up 15.4 percent of Seattle's general student population, but 26.7 percent of their schools' referrals to law enforcement. White students made up 45.6 percent of enrollment, and 27.8 percent of law-enforcement referrals.