Outrage Over Russian Bikers' Victory Ride to Berlin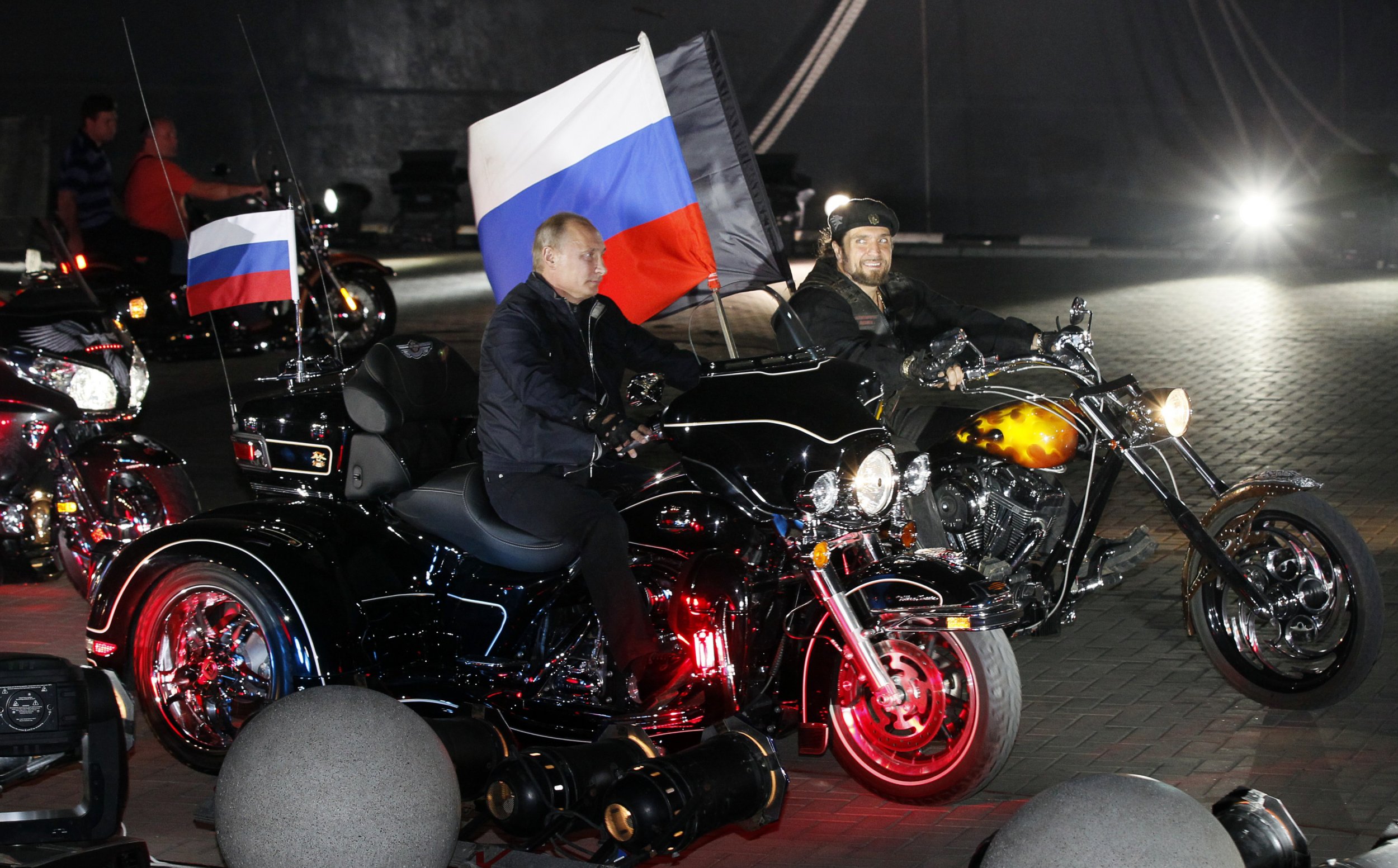 Polish activists have announced their plan to stop a Russian biker club from entering Poland, after the group announced its plans to cross through several European countries this month on their way to Berlin in homage to the Red Army's conquest of the city 70 years ago.
Russia's Federation of Motorcycle Tourism has organised for several biker clubs to travel to Berlin for the May 9 commemoration of the allied victory in WWII. The travelling party will include members of the controversial Night Wolves bike club, who have announced they are taking part on their website.
The group has a presence in eastern Ukraine and Crimea, and have condemned Ukraine's Kiev government as a "mercenary, pseudo-democracy" after one of their members was arrested for his alleged involvement in the pro-Russian separatist cause. Russian president Vladimir Putin has publically ridden with the group in 2011.
The planned route will start in Moscow and cross Minsk and Brest in Belarus, Wrocław in Poland, Brno and Prague in the Czech Republic, Bratislava in Slovakia, Vienna in Austria, Munich, Torgau and Karlshorst before finally ending up in Berlin.
As a sign of protest to the visit, a group of Polish activists has started an official petition calling for the government to stop the bikers from entering Poland. A Facebook page launched to drum up support for lobbying the government has already amassed nearly 10,000 members. A message on the page brands the motorcycle ride as a warning to European nations" and the "beginning of Russian aggression".
The Polish Ministry of Foreign Affairs was not immediately available to comment on the event.
The Russian Federation of Motorcycle Tourism has denied their event is political in nature and the Night Wolves president Alexander "the Surgeon" Zaldostanov told Russian press that they simply intend to commemorate the defeat of fascism.
According to Marcin Rey, one of the activists behind the initiative to stop the Night Wolves, this is far from the truth.
"These bikers are not bikers, they are politically motivated, state-supported thugs on motorbikes," Rey says. "They arrived to Crimea preceding the annexation. Zaldostanov stated: 'Wherever we come, Russia comes'. We do not want hybrid war 'green men' to follow these guys," Rey says referring to the colloquial name for the pro-Russian troops who seized Crimea last year.
"They should not be let in to Poland. If they are, they will have a very hard time. They are not welcome," Rey adds.
"Zaldostanov says Russia has liberated Poland. In Poland we do not consider the Red Army to have liberated us. Nazi Germany and communist USSR were allies from 1939 until 1941 and attacked Poland simultaneously."
Rey adds: "When the Red Army came to Poland on its way west, it was a new occupation. They killed, they destroyed, and they raped hundreds of thousand Polish women indiscriminately. There are still many people in Poland that remember that."
Rey and his fellow activists say they are speaking to like minded protesters in the Czech Republic, Belarus and Germany in a bid to form a united opposition against the biker group.
Although the protest organisers discourage the use of violent methods to stop the Night Wolves, Rey admits that other Poles are likely to be less diplomatic in showing their dislike for the biker group.
"We strongly discourage any physical confrontation, and we are worried to hear that many in Poland seem to think about such acts, although we understand the feelings," Rey says, adding that he has seen football hooligans discuss attacking the bikers on the protest page.
"You don't have to throw stones or Molotov cocktails to block them," Rey says. "It would be using their methods. We are civilized people"
When contacted by Newsweek, Berlin local government said they had no knowledge that the Night Wolves' biker tour was due to arrive in the German capital.