Outrage as Texas school District Considers Holocaust Denial Books in Response to Anti-Racism Crackdown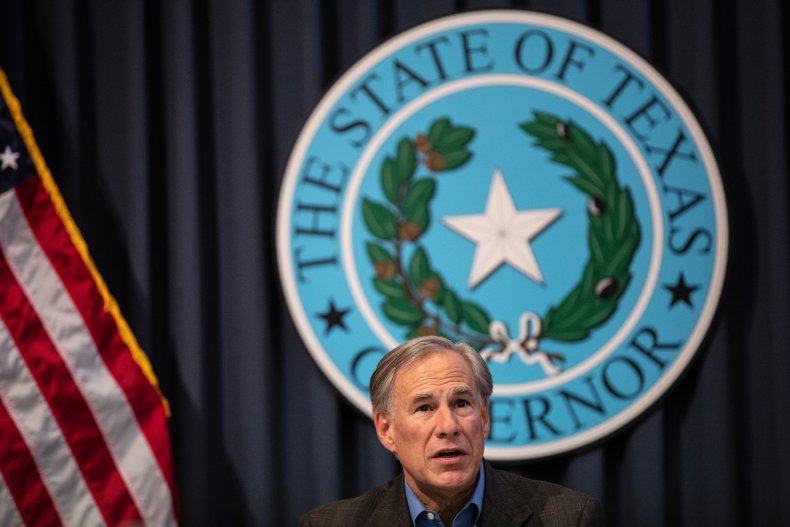 A Texas school district's apparent suggestion to insert Holocaust denial materials into lesson plans to comply with a law meant to censor anti-racism teaching has sparked fierce backlash.
Republican Texas Governor Greg Abbott signed a bill into law earlier this year that is intended to combat the teaching of critical race theory. A recording obtained by NBC News captures an administrator from Carroll Independent School District—which serves the wealthy, predominantly white Dallas-Fort Worth suburb of Southlake—last week instructing teachers to comply with the new law by offering alternate opinions on topics like the Holocaust, despite mainstream views on the Holocaust not being opposed in any substantial or credible manner.
Gina Peddy, the school district's executive director of curriculum and instruction, can be heard in the recording telling teachers to "try to remember the concepts of" the new law while planning their lessons. She then tells teachers that if they "have a book on the Holocaust" they should also include a book that has "opposing" views or "other perspectives." The exchange prompted strong reactions on Twitter, with many prominent figures outrage that Abbott's law could promote Holocaust denial.
"There's a reason white supremacy attacks history," Rep. Alexandria Ocasio-Cortez (D-N.Y.) tweeted. "Opposition to teaching bigotry's history and where it leads- from the slave trade to the Holocaust - is about erasing society's tools to recognize prejudice & prevent atrocity. Holocaust denial has no place in our society. None."
"This is horrible," tweeted Bernice King, the youngest child of civil rights icon Dr. Martin Luther King, Jr. "The 'opposing perspectives' that downplay or deny the evil ideology behind and the devastation of the Holocaust are: 1. Deception 2. Nazism 3. Fascism ... Children should be taught that these 'perspectives' are inhumane. Character education matters."
"Congrats to @GovAbbott on signing a law that has teachers 'terrified' and that led school administrators to suggest they give a 'both sides' approach to the Holocaust," historian Kevin M. Kruse tweeted. "Just amazing work."
"So let me get this straight - the non-existent threat of 'critical race theory' has caused Texas to mandate the teaching of Holocaust denial?" Sen. Chris Murphy (D-Conn.) tweeted. "This seems to be getting A LITTLE out of hand."
"My grandparents survived the Holocaust," tweeted Christopher Hahn, an attorney and former aide to Senate Majority Leader Chuck Schumer (D-N.Y.). "They watched their friends and families get murdered. There is no opposing view."
"So if Texas teaches books that oppose the Holocaust... they also need Mein Kampf on their school bookshelves?" author Neil Gaiman tweeted. "Or just books that say the Jews deserved it?"
"Just to be clear: that school administrator in Southlake, TX, wasn't promoting books that support the Holocaust, just ones that claim it didn't happen," actor and comedian Michael McKean tweeted. "They're not monsters."
Texas is one of several states to have recently banned the teaching of critical race theory—a previously obscure academic concept that focuses on institutional racism—amid a crackdown from some Republicans, who allege that the theory overstates the racist history of the country and unfairly targets white people.
Newsweek reached out to Peddy and the office of Gov. Abbott for comment.