'Outrageous': Committee Chairman Claims Kirstjen Nielsen Refused to Testify About Border Security—DHS Says Otherwise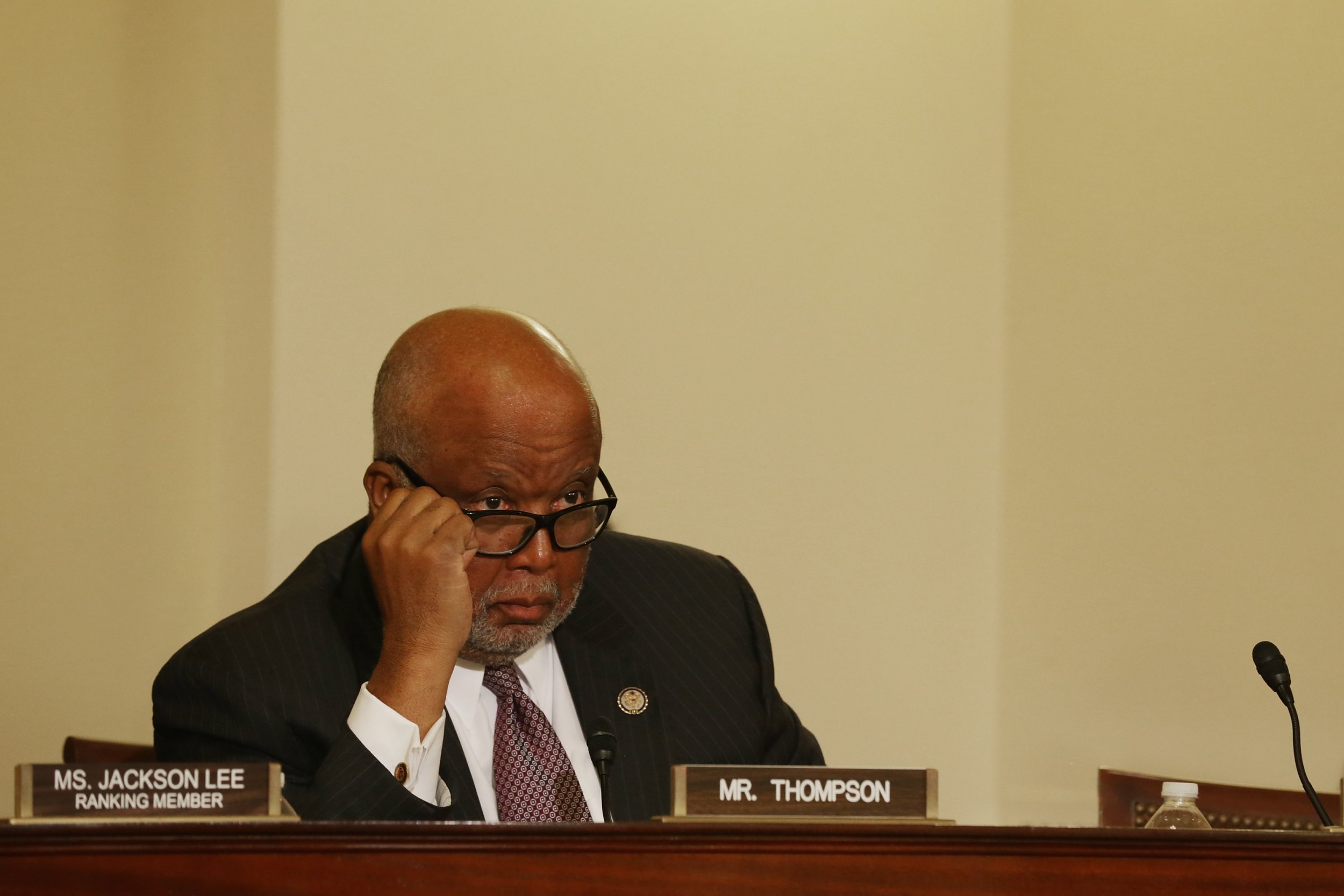 The chairman of the House Homeland Security Committee, Democratic Congressman Bennie Thompson, issued a stern warning to DHS Secretary Kirstjen Nielsen on Tuesday, slamming her alleged refusal to testify before the committee next week on border security as "unreasonable," "unacceptable" and "outrageous."
"Your attempt to use the President's recent shutdown as an excuse not to testify before Congress prior to the impending shutdown is outrageous," Thompson said in a letter to Nielsen. "As Secretary of Homeland Security, you should be prepared to testify on border security, the very issue that caused the recent shutdown, at any time and certainly prior to the potential February 15 lapse in appropriations."
"I strongly urge you to reconsider," he added.
However, a DHS spokesperson later disputed Thompson's claims as false, saying in a statement that the chairman sent a "misleading letter" because Nielsen "did not 'refuse' the Chairman's invitation to testify."
"In fact, she accepted the invitation and proposed alternative dates in February, as the proposed date of February 6 was unworkable," said DHS press secretary Tyler Houlton. "Unfortunately, instead of calling [DHS] or reaching out to the Secretary to identify a mutually workable alternative date, the Chairman chose to release a letter falsely claiming the Secretary was refusing to testify."
Thompson previously requested that Nielsen testify before the committee on February 6. The stopgap spending measure Congress and Trump agreed on last week will only fund the government through February 15. In the meantime, a bipartisan conference committee comprised of senators and representatives will begin to negotiate a broader border security deal starting Wednesday.
"Your failure to engage Congress only makes averting another shutdown more difficult," Thompson said. "The recent federal government shutdown jeopardized Homeland Security, cost our economy $11 billion and caused incalculable harm to the country."
Houlton said Thompson's committee staff was informed there would be a delayed response because "such functions were legally restricted during the shutdown."
"Such missives are unproductive and unhelpful in sustaining comity between the Committee and [DHS]," Houlton continued. He added that in the future, DHS hopes Thompson and the committee will "choose constructive and professional engagement."
When asked by Newsweek prior to DHS's rebuttal whether Thompson would subpoena the secretary if she continues to reportedly decline to testify, a spokesman for the committee said: "Hopefully she will reconsider and come next week." Thompson told CNN last week that the committee will not "hesitate" to do so.
"There's a willingness to work with her on our part, but we won't hesitate if she chooses not to come to issue a subpoena," he said.
Update: This story has been updated to include a statement from the Department of Homeland Security.