'Outriders' Update 1.05 Fixes Crashes and HUD on PS4 and PC—Patch Notes
Outriders update 1.05 has arrived on PS4 and PC to address the game's biggest post-launch crashes and graphical bugs. While balance changes and ability nerfs wait in the wings for a presumed larger update in the coming days, Friday's patch aims to make the gameplay experience of People Can Fly's hit looter shooter a bit more stable. Read the full update 1.05 patch notes below courtesy of a post on the Outriders official subreddit.
Outriders update 1.05 patch notes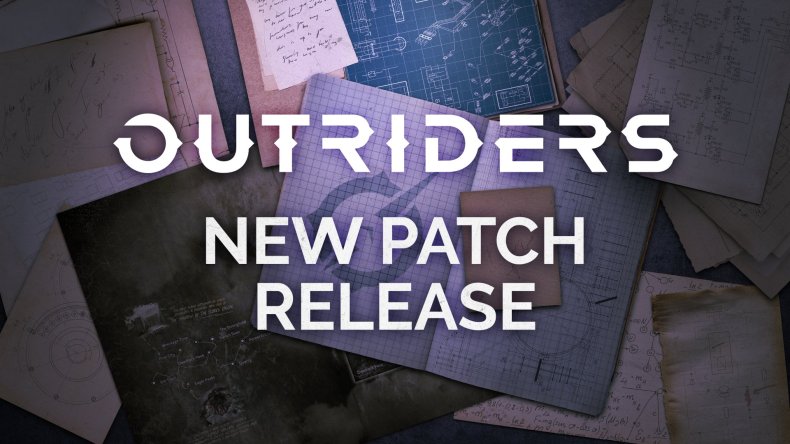 Overall stability improvements for the matchmaking service
Crash Fixes

Will fix a multiplayer crash that could result in client players having their inventory wiped
Will fix the crash when completing the "A Bad Day" side quest.
Will fix the crash that occurs in No Man's Land when your language is set to Spanish (Yes, we know. Video game code is a magical thing).
Will fix crash on launch issues
Will include many more "random" crash fixes

We are confident that these fixes will address the majority of crashes reported, as there are only a handful of root causes but the crashes they generate appear in a number of places.

Will fix the HUD disappearing in certain cases
Will fix bugs that interfere with players re-spawning in multiplayer Expeditions
Will fix bugs with players getting stuck on geometry (including when using Gravity Leap) or falling out of the world.
Will change the default matchmaking setting from "Open" to "Closed".

You will still be able to manually change this setting to "Open" through your game settings
This change will prevent players from joining games where the host didn't intend to play in multiplayer. It will also cut down on AFK lobbies
This will also help improve matchmaking times, as the queues will be less likely to be overwhelmed by the sheer volume of constant matchmaking requests generated by "open" games.

Many other minor fixes and improvements
PC Specific:
Will Fix a performance issue where GPU is not being fully utilized. This should help with stuttering and DX11/12 issues
As described above, the most substantial part of this first Outriders update is a series of resolutions for crash fixes. Despite its somewhat viral success, it's no secret that Outriders' launch has been riddled with server shortcomings and other technical issues. While this patch does little to address the former problem, it at least makes strong strides to remedy the latter. Especially during multiplayer sessions, it's far too common for squads to unceremoniously be kicked out to the dashboard during critical moments. In large part, that frustration is what update 1.05 seeks to eliminate. These fixes should be making their way to PS5 and Xbox platforms in the coming hours or days, but, until all versions of the game are at total parity, crossplay functionality has been disabled.
Outriders doesn't intend to compete too much with ongoing service juggernauts like Bungie's Destiny 2, but its development team has been very transparent about larger updates coming to the game very soon. Most imminently, a follow-up patch is expected to release to resolve issues with controller deadzones, extended load times on console platforms, and other minor issues. Beyond stability, fans are also anticipating a substantial Tricker ability nerf and adjustments to the game's generous loot pool.
Whileupdate 1.05 may not be that exciting in terms of gameplay-specific adjustments, it lays the groundwork for many more meaningful tweaks to come.
Outriders is available now on PS5, PS4, Xbox Series X|S, Xbox One, PC and Stadia.
What are your thoughts on Outriders update 1.05? Were you expecting more from these patch notes? Tell us in the comments section!