Outside Lands 2019 Allows Public Marijuana Consumption, Concertgoers Can Bring Their Own Bong
The 2019 Outside Lands music festival in San Francisco will allow for the public sale and consumption of cannabis, one of the first times it will be legal to smoke marijuana in public in the United States.
On Wednesday, festival planners won permit approval for marijuana sales from the San Francisco Office of Cannabis, which will be conducted in a designated smoking area called "Grass Lands."
"It's going to be a landmark moment for the end of prohibition," Alex Fang, co-founder of Oakland cannabis company Sublime, told the San Francisco Chronicle.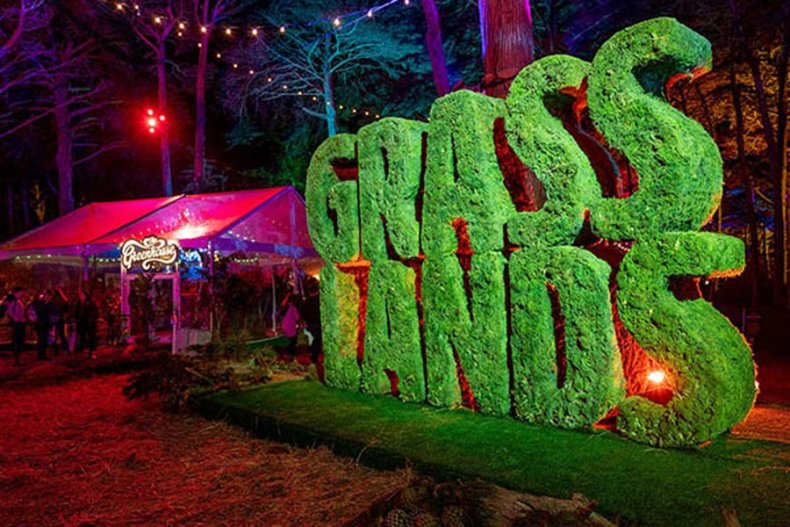 Public consumption of cannabis is generally illegal in California, but Outside Lands will work in compliance with new rules developed by the Office of Cannabis, setting apart marijuana sales from the rest of the festival behind an opaque barrier. Approximately a dozen cannabis companies will be on-site, with consumption limited to three areas separate from the vendors.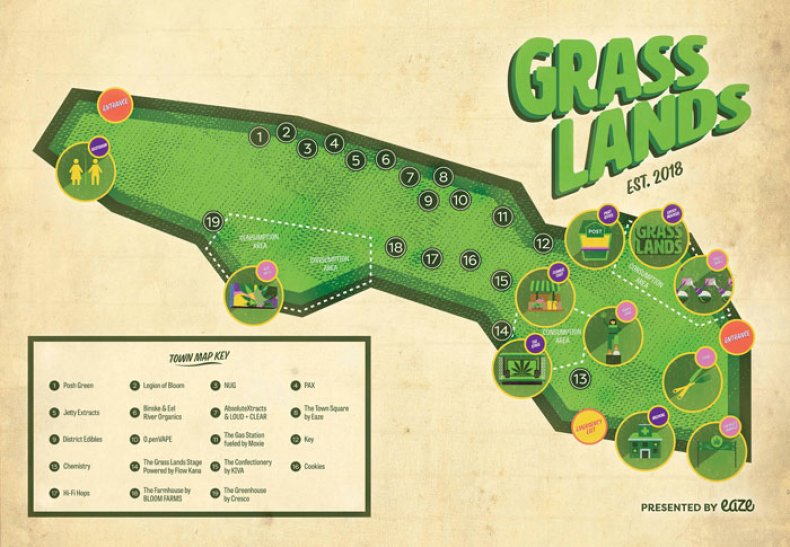 Attendees will even be allowed to bring their own smoking paraphernalia, though nothing with glass or sharp edges is allowed at the festival, so bongs will have to be acrylic.
Sponsors for Grass Lands include craft cannabis seller, Flow Kana and cannabis delivery service Eaze, which will be joined by vendors, including Sublime, Bloom Farms, Kiva Confections and Cresco Labs, all of which are expected to offer a wide variety of cannabis products, including flower, edibles, cartridges and pre roll cannabis cigarettes, or joints. A full partner list can be found on the Grass Lands site.
Outside Lands festivalgoers will be up to purchase two grams of "cannabis concentrates," like vape pens and edibles, or seven grams of marijuana flower. Anyone who wants to purchase marijuana at Outside Lands must be 21 years of age, with a government-issued photo ID. Outside cannabis is not permitted, unless its medical marijuana and the user has documentation.
Artists performing at Outside Lands include Paul Simon, Childish Gambino, The Lumineers, Twenty One Pilots, Flume, blink-182, Lil Wayne, Kacey Musgraves, Counting Crows, Flying Lotus 3D, Toro y Moi, Mavis Staples, Santigold and more.
While one other California music festival, Northern Nights in Mendocino County, also had legal cannabis sales, the much larger Outer Lands is a significant test for the recreational drug, which was legalized for recreational use in the state in 2016.
Organized by Another Planet Entertainment, Superfly and Starr Hill Presents, the three-day Outside Lands 2019 music festival starts Friday in Golden Gate Park.