ESPN Doubles Down After Layoffs, Plans Relaunch of 'Outside the Lines,' 'E:60'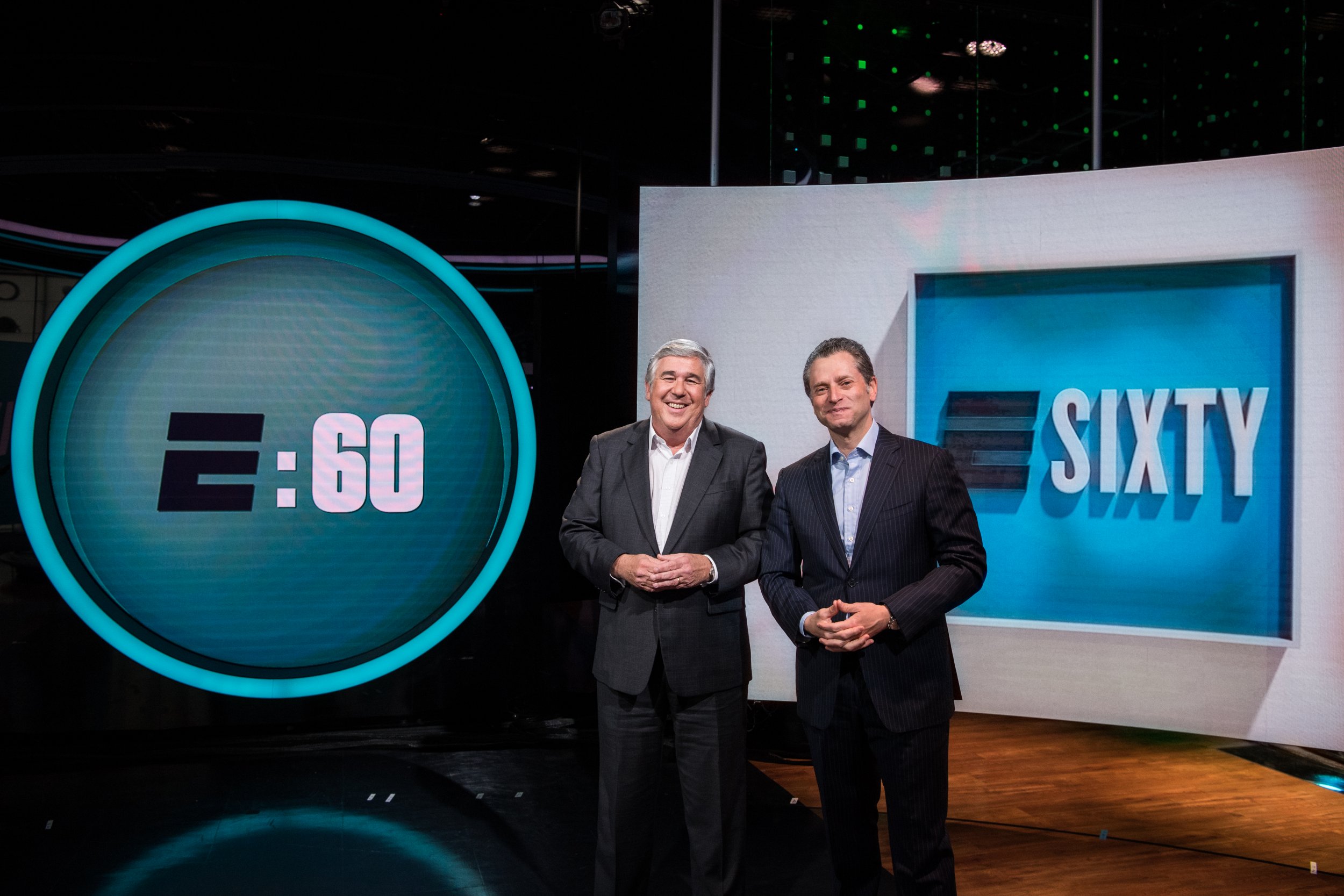 A funny thing happened at ESPN last June as network executives conspired to stem the flow of eyeballs drifting away from them. While conventional wisdom suggested that programming needed to be faster, younger and LOUDER, the so-called Worldwide Leader in Sports aired a five-part, eight-hour series based on an event that occurred more than two decades earlier.
O.J.: Made In America transfixed the American viewing public over the course of a fortnight the way few shows on or off ESPN do any more. It was both a ratings and a critical success, climaxing in an Oscar for Best Documentary Feature at last February's Academy Awards. "Honestly, yes, [its success] did surprise us," says ESPN's Andy Tennant, senior coordinating producer for both Outside the Lines and E:60. "Ten years ago, when they hatched the idea for 30 for 30"—the brainchild of ESPN pariah Bill Simmons—"we thought, They're going to spend an entire hour or more on one subject? Is there an audience for that?"
The O.J. Simpson doc, produced and directed by Ezra Edelman, represents the apotheosis of the popular and critically acclaimed 30 for 30 franchise. It also serves as an inspiration to inveterate ESPN anchormen such as Bob Ley (38 years at ESPN) and Jeremy Schaap (24 years) that not all viewers need a Ritalin prescription in order to stay focused on original programming. Beginning Sunday morning, ESPN will re-launch E:60, hosted by Schaap, as a live in-studio, hour-long program in the mold of CBS Sunday Morning. Next week, Outside the Lines, which Ley has hosted since its inception in 1990, will return with a new studio and new graphics.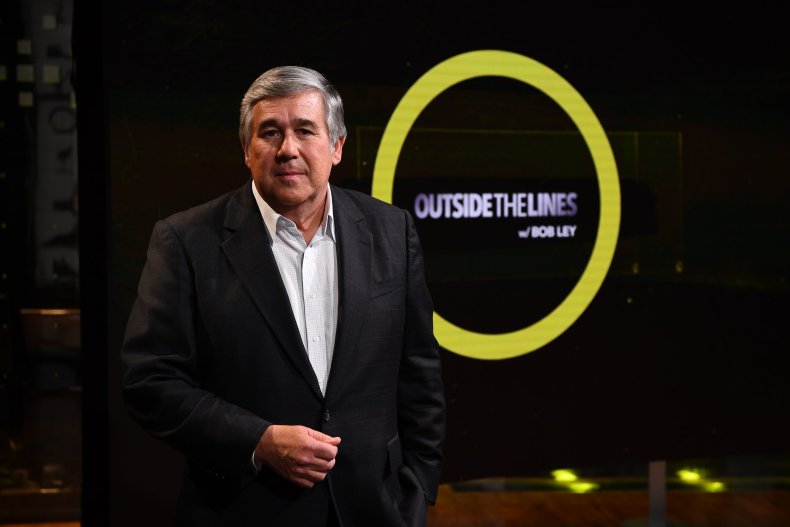 Two weeks ago, ESPN fired approximately 100 employees, so when the network invited a few print journalists to lunch at New York Yankees Steakhouse (try the Phil Risotto!) in midtown Manhattan on Tuesday, it felt a little like the Corleone family tossing a party after all family business had been settled. What is the rebranding of established franchises, after all, especially in the wake of shitcanning so many staffers who may have directly or indirectly contributed to both? Sure, we cut loose respected names such as Ed Werder, Andy Katz and Brett McMurphy, but have you tried New Coke?
"Going into Philadelphia for the last day of the [NFL] Draft, we had pre-booked three guests for that show," Ley, ESPN's longest-tenured on-air personality, told SI.com's Richard Deitsch earlier on Tuesday. "All three were caught up in the layoffs. That is an inconvenience for us. That's a tragedy for each of them and their families. It is going to take a deep breath and a bit of a reimagining of some things. But things will not be as they were."
Tuesday's lunch was curiously timed. A few hours later, ESPN's parent company, Disney, released its quarterly earnings report, which topped estimates even though ESPN reported a 3% decline in operating income. The stock dipped a little more than 3% on the news. Later that night, E:60 and Outside the Lines, which have taken home wheelbarrows full of awards at the annual Sports Emmys (27 in total), would between them win just one. It was a day of diminishing returns all around.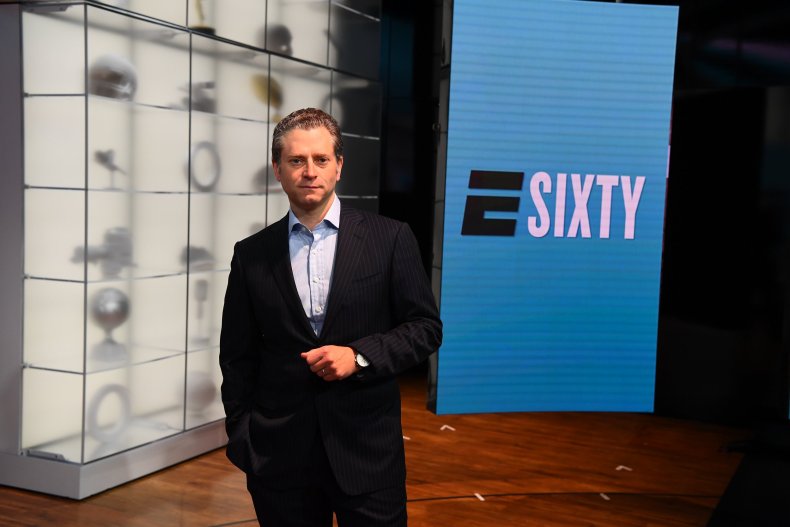 Ley and Schaap, the two on-air personalities at ESPN with the most unimpeachable journalistic reputations, find themselves caught between the rising tides of streaming video and screaming video. The Emmy winner of the outstanding long sports documentary, for example, was a show that originated on Netflix. Meanwhile, Ley's incisive, no-nonsense daily half-hour program, Outside the Lines, is sandwiched between hours of hot-take bloviation: before is First Take, starring the network's $3 million-a-year personality Stephen A. Smith, and after are hours of pretenders. Of late, there's been a certain No Country For Old Men sentiment pervading Ley's broadcasts.
ESPN has proclaimed that it is "doubling down" on both shows and that it has made a few notable improvements. First, it will be pairing Schaap and Ley on Fridays and for pre-taped segments on Sundays. E:60, which too often came off as a vanity vehicle for the correspondents and attempted to squeeze too many pieces into one hour, will lose the contrived story meeting look-ins and air fewer pieces, allowing each more space to breathe.
As for Outside the Lines, it would be better served by a later time slot, but what available air is there on ESPN between 6 p.m. and 1 a.m.? Keith Olbermann, whose eponymous late-night ESPN show went toes up after less than a year in 2015, learned the hard way that live sports programming preempts one's tastiest bon mots and commentary every time. Olbermann never found an audience in part because it never truly had a time slot.
ESPN's latest renewed commitment to broadcast journalism is estimable. And if the boys in Bristol, Connecticut—ESPN's home base—are bright, they'll place Ley and Schaap together in studio as often as possible. It would be refreshing to see two Disney employees having a discussion on ESPN that did not remind one of the Mickey Mouse Club.