Outside Prosecutors to Investigate Sandra Bland's Prison Death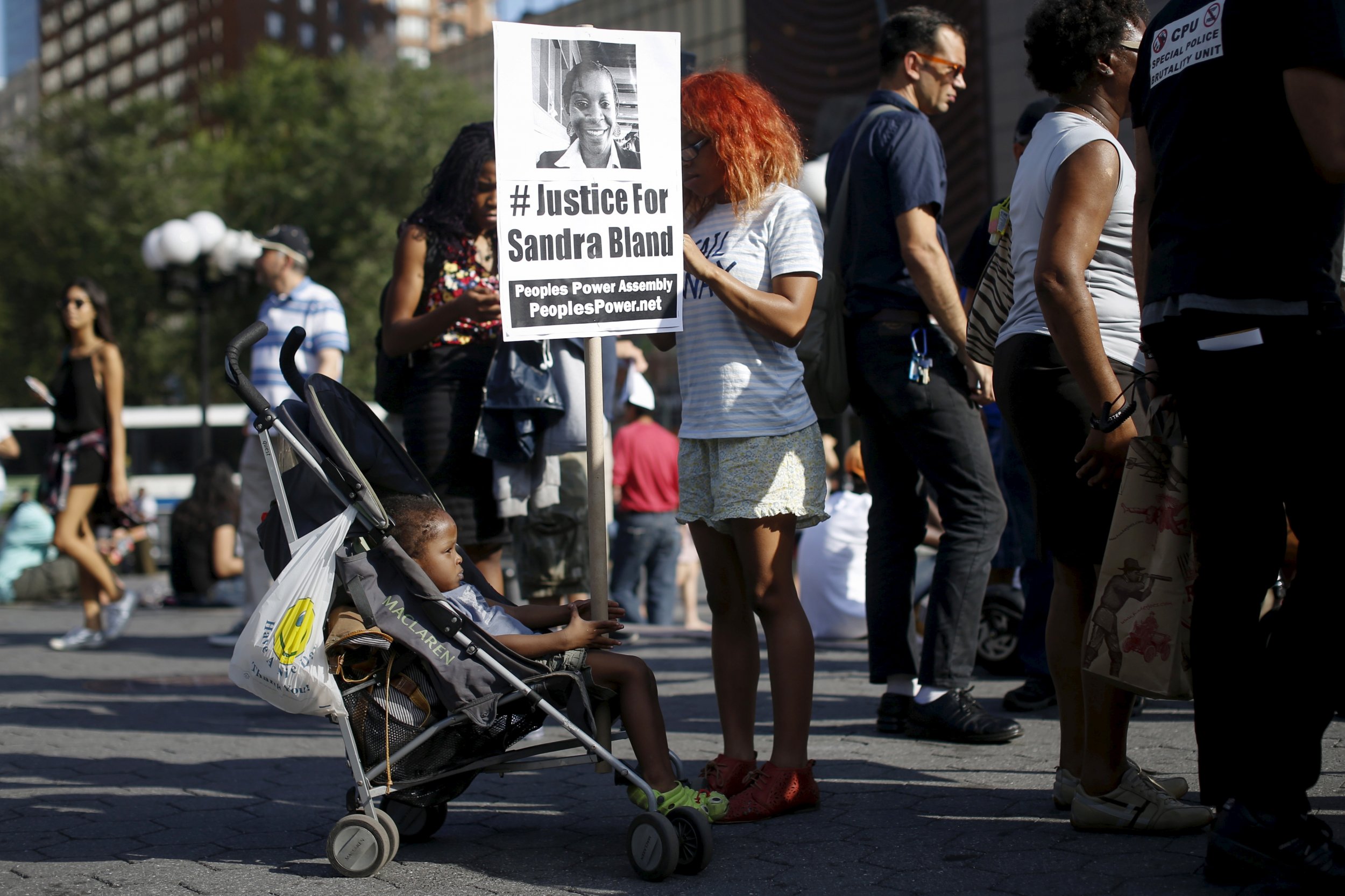 A group of outside attorneys will investigate the death of Sandra Bland, the 28-year-old African-American woman found dead in her Texas county jail cell just days after she was arrested for a minor traffic violation earlier this month.
Autopsy results showed that she died by suicide on July 13, but her family disputes the findings. They argue that she was excited to start a new job at her alma mater, Prairie View A&M University, and did not have suicidal thoughts recently. An initial toxicology report released Monday indicates that Bland had marijuana in her system at the time of her death.
Three days before she died, Bland was stopped by State Trooper Brian Encinia, who is white, for failing to signal a lane change. Footage from a camera on his vehicle's dashboard shows Bland and Encinia arguing. She is heard questioning why Encinia asked her to exit her vehicle. Encinia then pointed a Taser at her and takes her to the side of the road. He later arrested her for alleged assault.
Waller County District Attorney Elton Mathis on Monday said the panel of lawyers will help his office review her death, the traffic stop and jail where she died, based on credible evidence and not rumors, according to the Associated Press. Bland's death has received international attention as questions arise about whether she was mistreated.
Bland's funeral and burial took place Saturday in the Chicago suburb of Willow Springs, Illinois.
Outside Prosecutors to Investigate Sandra Bland's Prison Death | U.S.