'Outspoken Neo Nazi' Teen Accused Of Killing Girlfriend's Parents After They Ordered Daughter To Stop Seeing Him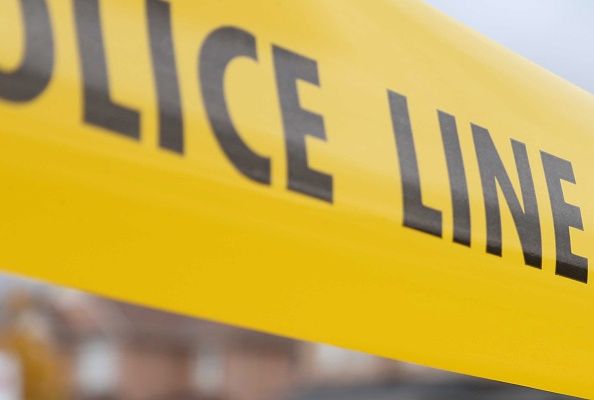 A teenage girl's "outspoken Neo Nazi" boyfriend allegedly killed his girlfriend's parents after they ordered their daughter to break up with him because they thought he was a white supremacist. The killings occurred when the family gathered in their Virginia home for Christmas on early Friday morning.
The 17-year-old boy allegedly killed Buckley Kuhn-Fricker, 43, and her husband Scott, 48, following an intervention on Wednesday in which the mother tried to get her daugher to stop seeing him because she believed he was trying to indoctrinate her with white supremacist ideology, family members and friends told The Washington Post after the slayings.
The boyfriend was not named because he is a juvenile.
Kuhn-Fricker's daughter and the boy began dating in June. It quickly grew into a passionate relationship where they would spend hours on the phone with one another, except the boy mostly did the talking, The Post reported. At one point this summer, Kuhn-Fricker's daughter told her that the boy was good at history and she asked "Did you know that Jews are partly to blame to WWII?"
Eventually, Kuhn-Fricker told the girl she had to stop seeing him. A friend reported to The Post she had told her,"We can't allow her to see someone associated with Nazis. We don't associate with hate groups in our house."
But the boy continued to creep into her home and Kuhn-Fricker told a friend he had sent this message to his mother on Thursday night: "[The boyfriend] was sneaking into our house at night…and is an outspoken Neo Nazi. These things render any legal redemption void," The Post reported.
Kuhn-Fricker — who was reportedly passionate about social justice — had also discovered shocking tweets and Twitter messages she thought were connected to the 16-year-old girl's boyfriend and alerted the principal of the private school they both attend on Sunday night.
The tweets included screenshots of the account that had retweeted messages lauding Hitler, supporting Nazi book burnings, calling for "white revolution," making bigoted comments about Jews, and showing a drawing of a man hanging from a noose beneath a slur for gay people, according to The Post.
"I would feel a little bad reporting him if his online access was to basically be a normal teen, but he is a monster, and I have no pity for people like that. He made these choices. He is spreading hate," Kuhn-Fricker wrote in an email to the principal obtained by The Post.
On Friday, Kuhn-Fricker and her husband went to check on their daughter, a detective told the girl's grandmother, according to The Post.
They found the boy in their daughter's bedroom and Scott Fricker yelled at him to get out and never return again. The boyfriend then allegedly pulled out a gun, shot both parents, and shot himself in the head, The Post reported.
There were other children and relatives in the home at the time, according to the newspaper.
The boy is still alive and in critical condition as of Saturday evening, The Post reported
Police declined to respond to The Washington Post's report.