Over 100 Russian Snipers Training in Armenian Forests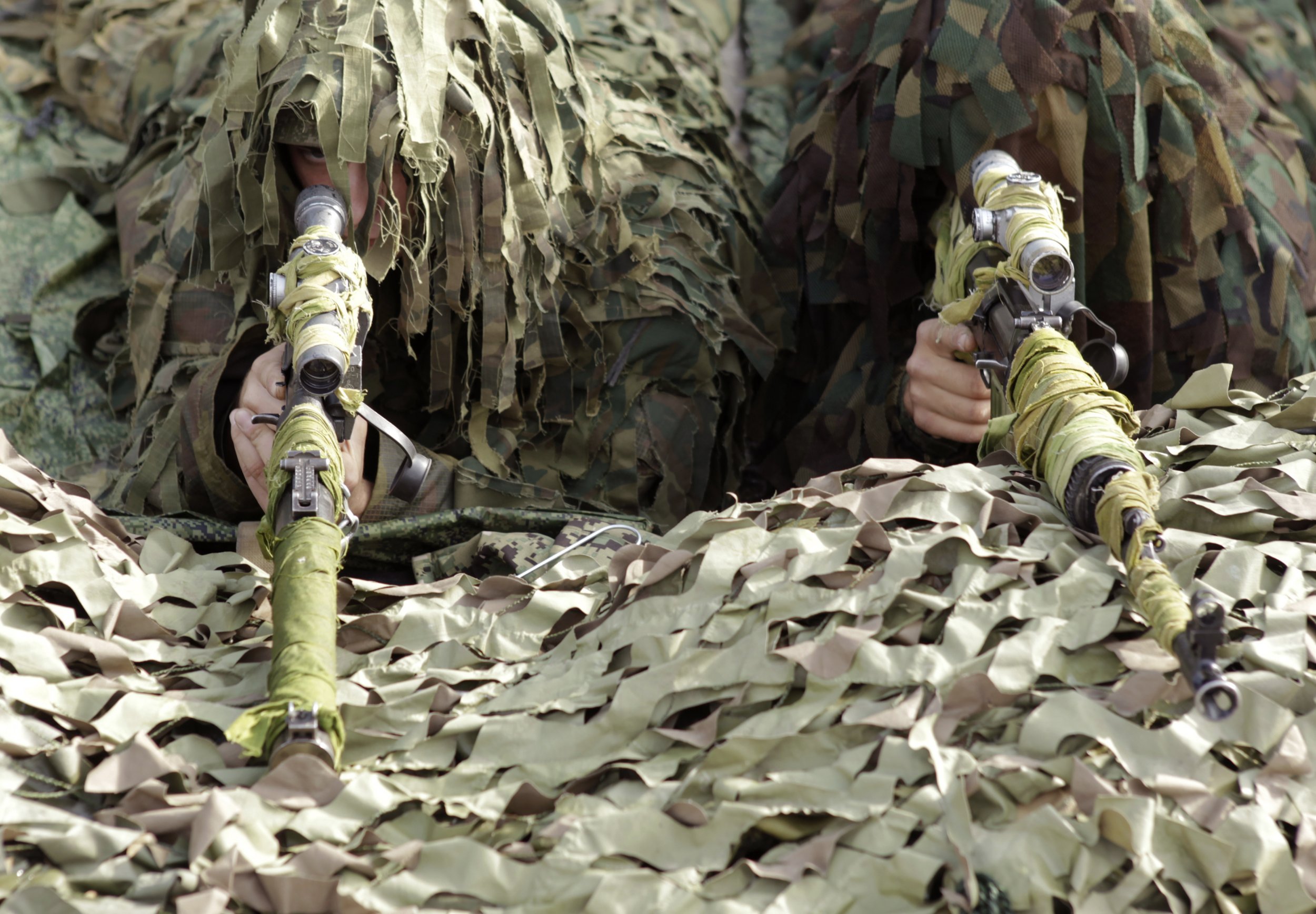 More than 100 Russian servicemen have been sent into the woods of mountainous Armenia in the Caucasus to participate in "sniper duels", as part of Russia's huge snap military drills that are being carried out this week, testing the combat readiness of the Russian armed forces.
According to the press service of Russia's Southern Military District, which includes Crimea, one of the exercises today will see more than 100 Russian sniper troops engage in a marksmanship and field craft competition near the Armenian village of Alagyaz where the Russian army has a training facility.
The servicemen will be split into two teams and practice their ability to blend into surroundings and move undetected in both wooded and open areas.
They will also be tested on their knowledge of two rifles, the Dragunov long range sniper rifle and the VSS Vintorez. The Dragunov has been widely used by both the Russian military and across the former Communist Bloc since its creation in the 1960s, but the Vintorez rifle is a more specialised weapon, used by Russia's special operations units (Spetsnaz) and can be stripped down and transported in a briefcase.
Russia's plans to provide its snipers with more specialised training, instead of handing sniper duties to new recruits as had been the practice historically, date back to 2011, as Rossiyskaya Gazeta reports, "practically there had never been a detailed programme to prepare snipers" prior. Then the MInistry of Defence said it will specially educate three sniper platoons.
Over 60 Russian snipers carried out maneuvers in central Russia, using Vintorez rifles, last week.
Last year more than 100 anti-government protesters in Kiev's Maidan square lost their lives as violence erupted between authorities and civilians, resulting in the toppling of pro-Russian president Viktor Yanukovych.
Dozens of protesters were reported shot by snipers. The Ukrainian government has blamed Russian snipers for the incident, however the Russian government has branded the claims "nonsense".
Russia's mass military drills are due to end tomorrow after engaging tens of thousands of servicemen in combat-readiness exercises since March 16.