Over 100,000 Released From State and Federal Prisons During Pandemic, Study Says
More than 100,000 prisoners were released from state and federal prisons between March and June during the pandemic, according to a nationwide analysis by the Marshall Project and the Associated Press.
The number of people in prisons fell from 1.3 million to 1.2 million in the four months. The drop was highest in Rhode Island at 32 percent and lowest in Virginia at two percent.
The eight percent decrease over the course of the pandemic is significant when compared to 2.2 percent decrease in prison populations in all of 2019, according to a Vera Institute of Justice report.
However, the data compiled shows the drop in prison populations is not a result of curbing the spread of COVID-19 in prisons or protecting vulnerable prisoners. In Illinois, New Jersey and North Carolina, coronavirus releases account for less than a third of the decrease in population.
The driving force behind the drop seems to be a series of government closures have halted the number of new prisoners.
For one, prisons stopped accepting new prisoners from county jail in efforts to avoid importing the virus.
Courts in North Carolina enacted a two-month moratorium on accepting newly sentenced individuals into prisons back in April during the peak of the pandemic. The North Carolina Division of Prisons resumed a limited number of transfers into state prisons on May 26. At the time, 1,800 offenders were awaiting transfers, according to a spokesman from the state's department of public safety.
Court closures have also resulted in fewer people receiving sentences.
Meanwhile, coronavirus outbreaks have ravaged facilities across the country. As of July 7, more than 57,000 prisoners and over 12,400 staff members have tested positive for COVID-19, according to data collected by the Marshall Project.
Newsweek reached out to the Marshall Project for comment. but did not hear back before publication.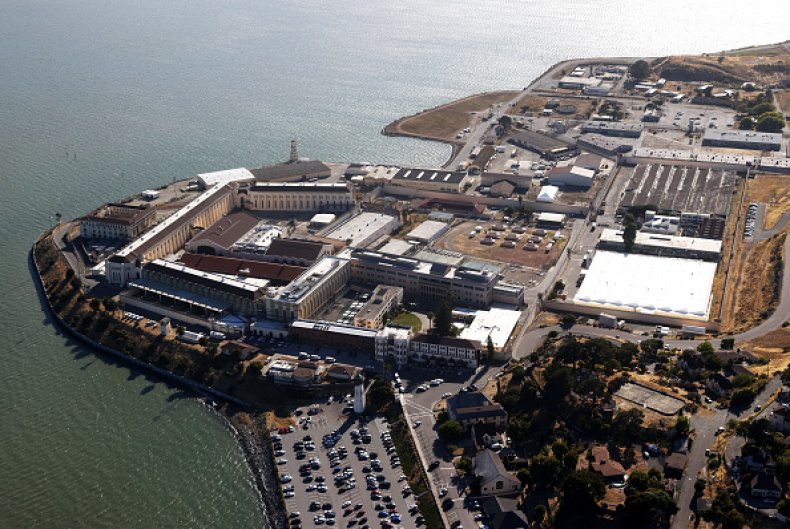 Wyoming and Hawaii are the only two states that have not reported any confirmed cases among prisoners.
California Governor Gavin Newsom announced last week that the state will release about 8,000 prisoners by the end of August in an effort to limit the spread among the incarcerated.
"These actions are taken to provide for the health and safety of the incarcerated population and staff," said California Department of Corrections and Rehabilitation Secretary Ralph Diaz in a statement.
There have been 5,372 confirmed cases of coronavirus reported among Californian prisoners and 29 deaths, as of July 7.
The state's oldest facility, San Quentin Prison, saw an explosion of infections last month. There were no confirmed cases among inmates in March, April and May. But as of Wednesday, over 2,000 inmates had tested positive for COVID-19.
Public health officials said outbreaks like these in prisons could be prevented by pausing transfers. In late May, 122 inmates were transferred to San Quentin from an another state prison in Chino that reported a high number of coronavirus cases. The inmates had not been tested upon arrival.