On Friday, the Health Care District of Palm Beach County, Florida announced that someone unintentionally turned off the power supply for a refrigerator containing 1,160 doses of the Pfizer-BioNTech COVID-19 vaccine. Because that vaccine must be stored at minus 70 degrees Celsius (minus 94 degrees Fahrenheit) to remain effective, the doses weren't kept as cold as was necessary and effectively became useless.
The accidental shut-off involved a power supply for a fridge in a mobile storage unit at one of the medical district's vaccination outreach sites. The district contacted the vaccine manufacturer who verified that the doses were no longer usable.
A district spokesperson said that the doses weren't given to any patients and a new plan has been put in place to prevent a similar occurrence from happening again.
"All of the affected vials have been safely secured for destruction," the district said in a statement.
One of the newly implemented safeguards involves centralizing all vaccine supplies each day at a secure location with a non-stop power generator backup, the statement added.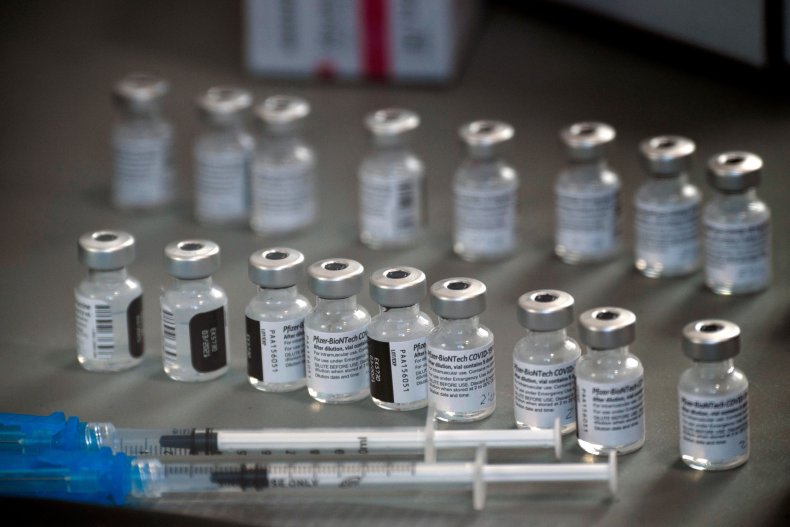 On Wednesday, the U.S. Centers for Disease Control and Prevention reported that Florida had 92 confirmed cases of the new B.1.1.7 COVID variant, a more contagious strain of the coronavirus. However, researchers have said that they believe that the current Pfizer and Moderna vaccines provide effective protection against the variant, according to The Tallahassee Democrat.
On Friday, Florida launched myvaccine.fl.gov, a website where state residents can register to be placed into a "virtual queue" to receive the vaccine when more doses are locally available. Residents can be notified of available appointments via phone, text message or email and then use those same methods to schedule a vaccination, according to the Florida Department of Health.
However, ClickOrlando.com reports that some county health departments have yet to merge their own vaccination scheduling systems with the new website, potentially leaving some residents unable to schedule inoculations.
As of January 29, Florida has had over 1.7 million confirmed cases of COVID-19 with 26,253 related deaths, ranking the state third amongst those with the highest overall case numbers. Palm Beach County, where the doses were ruined, has the third-highest overall number of cases amongst Florida's 67 counties. The county has reported over 106,000 cases and 2,166 deaths as of January 29.
On January 8, the state reported its second-highest ever daily toll of new COVID-19 cases, with 19,530 cases reported on that day. The state's case numbers have begun trending downward since then, following a steady increase since September.
Newsweek contacted the Health Care District of Palm Beach County for comment.