Over $1.4B in Health Care Fraud Incurred Via Illegal Opioid, COVID Health Care: DOJ
The Department of Justice (DOJ) on Friday charged 138 people with health care fraud that incurred total alleged losses of $1.4 billion.
The DOJ said that the defendants charged included doctors, nurses and other licensed medical professionals.
The largest amount of fraud loss was committed using telemedicine services, generating $1.1 billion worth of total alleged losses, according to the department's statement. The fraudulent claims were submitted by over 43 criminal defendants across 11 judicial districts.
Other health care fraud included $29 million in COVID medical care, $133 million tied to substance abuse treatment facilities, and $160 million into illegal opioid distribution and other health frauds across the U.S.
According to court records, telemedicine executives reportedly paid doctors and nurse practitioners to order "unnecessary" durable medical equipment, pain medications, and genetic testing without interacting with any patient or by having only brief calls with patients.
In return, pharmacies, durable medical equipment companies, and genetic testing labs purchased those orders in exchange for bribes and submitted over $1.1 billion in fraudulent claims to a number of federal insurers including Medicare.
"In some instances, medical professionals billed Medicare for sham telehealth consultations that did not occur as represented. The proceeds of the scheme were spent on luxury items, including vehicles, yachts, and real estate," the statement read.
The Centers for Medicare & Medicaid Services (CMS) took action against 28 providers to protect patients on Medicare and the Medicare Trust Fund.
"Every dollar saved is critical to the sustainability of our Medicare programs and meeting the needs of seniors and people with disabilities," CMS Administrator Chiquita Brooks-LaSure said in the statement.
The fraud cases also involved 19 defendants, including medical professionals, who were charged with illegally prescribing over 12 million doses of opioids and other narcotics as they submitted $14 million in false billings.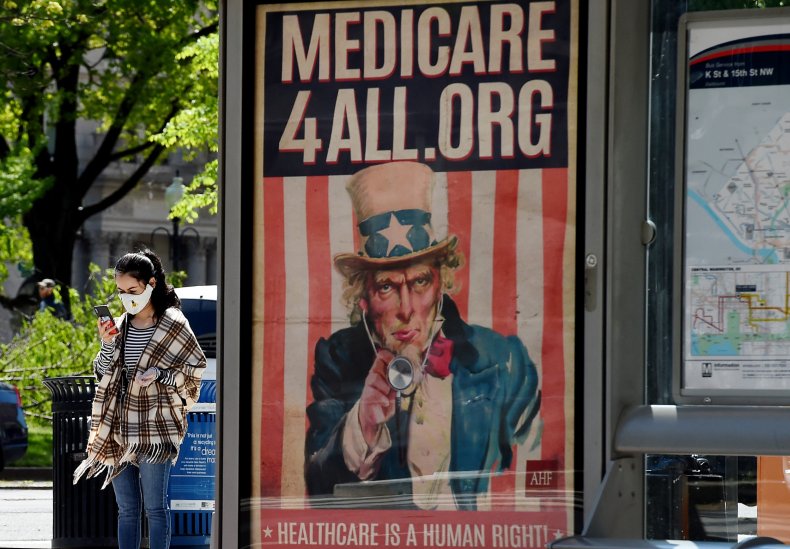 "We have seen all too often criminals who engage in health care fraud—stealing from taxpayers while jeopardizing the health of Medicare and Medicaid beneficiaries," said Deputy Inspector General for Investigations at the Department of Health and Human Services, Gary L. Cantrell.
"Today's announcement should serve as another warning to individuals who may be considering engaging in such illicit activity: our agency and its law enforcement partners remain unrelenting in our commitment to rooting out fraud, holding bad actors accountable, and protecting the millions of beneficiaries who rely on federal health care programs," Cantrell added.
Health Care Fraud and a number of state and federal law enforcement agencies including the FBI in coordination with 31 U.S. Attorneys' Offices will prosecute the defendants, according to the DOJ.
A number of medical professionals were previously charged for exploiting the pandemic to defraud Medicare patients. In May, the DOJ said that a dozen people in different states were charged for COVID testing scams.
The defendants offered COVID tests to get the Medicare numbers of patients and then later charged them for other costly health-related procedures that totaled $140 million in billing.
Newsweek contacted the DOJ and the department had no further comments.