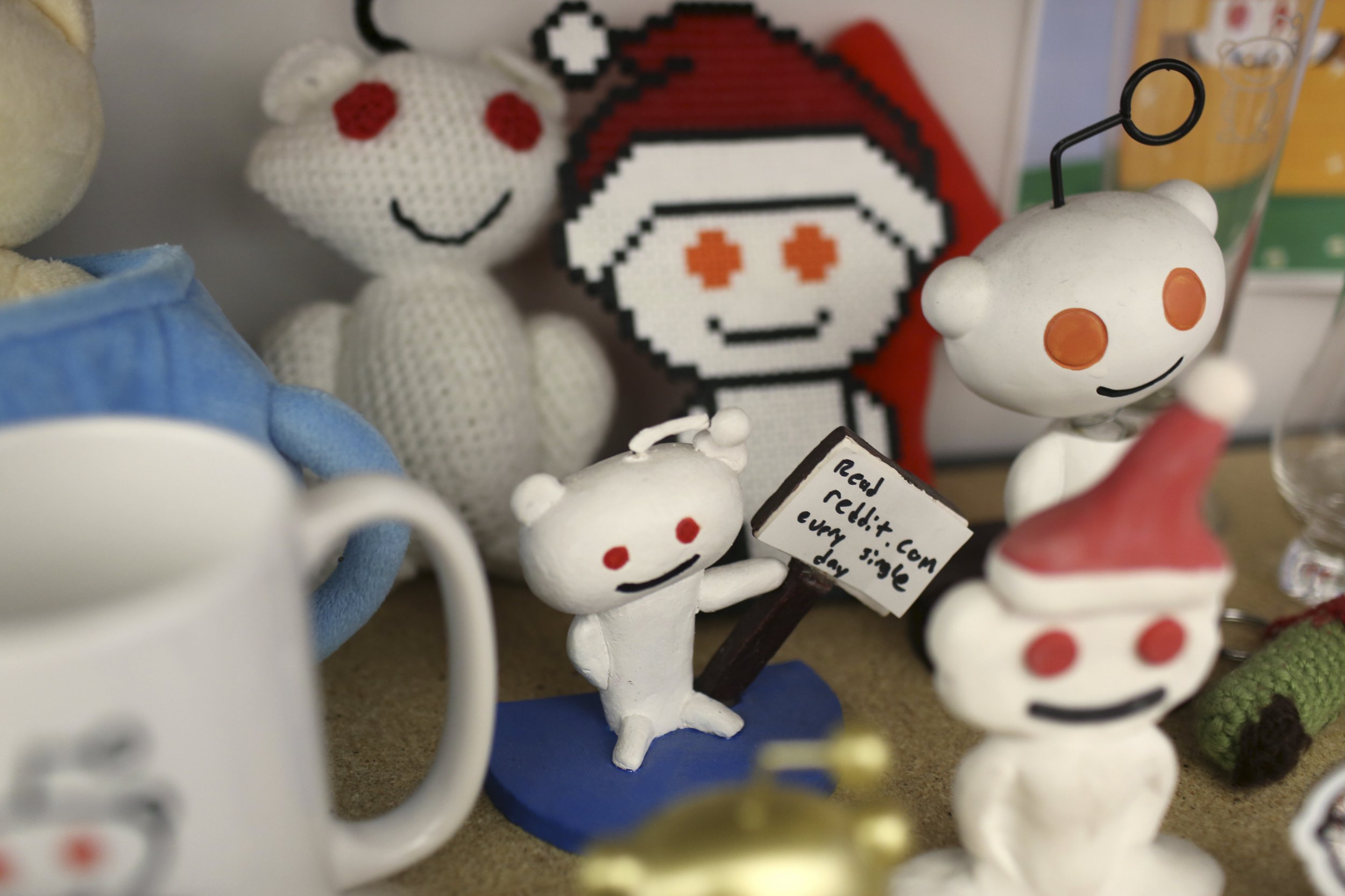 Updated | Over 150,000 Reddit users are calling for the resignation of CEO Ellen Pao after a key employee of the social sharing website was unexpectedly let go. Victoria Taylor handled the website's popular "Ask Me Anything" forums. On Thursday evening, Reddit moderators and users discovered she was no longer verified on the website as an employee and shortly thereafter, it was confirmed she had been let go.
To protest Taylor's firing and show their general displeasure of Reddit's handling of the situation, dozens of subreddits closed down over the weekend.
Both Alexis Ohanian, a co founder of the website, and interim CEO Ellen Pao have apologized for how the situation was handled. "They should have been told earlier about the transition and we should have provided more detail on the transition plan," Pao said in an interview with NPR. "We rely heavily on the moderators and we really depend on them," she said. "What we learned from this event is that we need to communicate better with them and that we don't take them for granted."
The moderators, an unpaid group of Reddit loyalists who essentially keep the company running, are unhappy with the plans outlined to replace Taylor.
"We have taken the day to try to understand how Reddit will seek to replace Victoria, and have unfortunately come to the conclusion that they do not have a plan that we can put our trust in. The admins have refused to provide essential information about arranging and scheduling AMAs with their new 'team,'" moderators wrote on Reddit. "This does not bode well for future communication between us, and we cannot be sure that everything is being arranged honestly and in accordance with our rules. The information we have requested is essential to ensure that money is not changing hands at any point in the procedure which is necessary for r/IAmA to remain equal and egalitarian. As a result, we will no longer be working with the admins to put together AMAs."
The future of Reddit's involvement in AMAs is up in the air as moderators remain displeased with the situation. Moderators said they plan to handle AMA scheduling entirely on their own, without the company's involvement.
Ellen Pao made an additional statement on Monday afternoon:
We screwed up. Not just on July 2, but also over the past several years. We haven't communicated well, and we have surprised moderators and the community with big changes. We have apologized and made promises to you, the moderators and the community, over many years, but time and again, we haven't delivered on them. When you've had feedback or requests, we haven't always been responsive. The mods and the community have lost trust in me and in us, the administrators of reddit.

Today, we acknowledge this long history of mistakes. We are grateful for all you do for reddit, and the buck stops with me. We are taking three concrete steps:

Tools: We will improve tools, not just promise improvements, building on work already underway. u/deimorz and u/weffey will be working as a team with the moderators on what tools to build and then delivering them.

Communication: u/krispykrackers is trying out the new role of Moderator Advocate. She will be the contact for moderators with reddit and will help figure out the best way to talk more often. We're also going to figure out the best way for more administrators, including myself, to talk more often with the whole community.

Search: We are providing an option for moderators to default to the old version of search to support your existing moderation workflows. Instructions for setting this default are here.

I know these are just words, and it may be hard for you to believe us. I don't have all the answers, and it will take time for us to deliver concrete results. I mean it when I say we screwed up, and we want to have a meaningful ongoing discussion. I know we've drifted out of touch with the community as we've grown and added more people, and we want to connect more. I and the team are committed to talking more often with the community, starting now.

Thank you for listening. Please share feedback here. Our team is ready to respond to comments.