Tropical Storm Tembin: Over 180 People Killed In the Philippines From Mudslides And Floods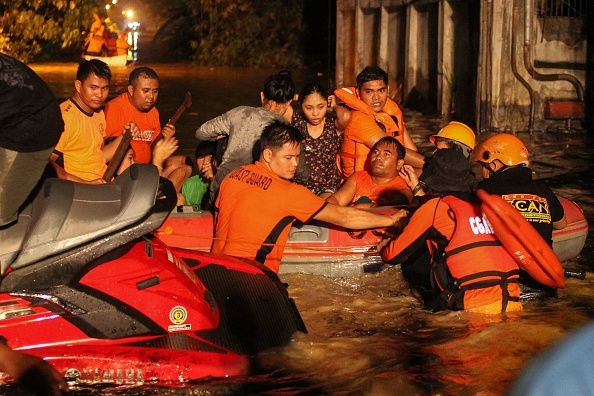 A tropical storm that hit the Philippines on Friday has caused mudslides and severe flooding that killed more than 180 people with 160 others reported missing.
Police and disaster officials have said the casualties from storm Tembin, were all on the main southern island of Mindanao. There are ongoing search operations for more than 30 people that were carried away by flash floods in Anungan, a fishing village in the south-east of the island, where five bodies have already been recovered.
"The floodwaters from the mountain came down so fast and swept away people and houses," said Bong Edding, mayor of Sibuco in Zamboanga del Norte province told The Guardian. "It's really sad because Christmas is just a few days away, but these things happen beyond our control."
Years of logging in the mountains near Anungan are to be blamed for this, according to Edding. He added that he and other officials said they would halt logging operations.
"We're are still trying to confirm reports of a farming village buried by a mudslide," said Ryan Cabus, an official in Tubod town, told The Guardian.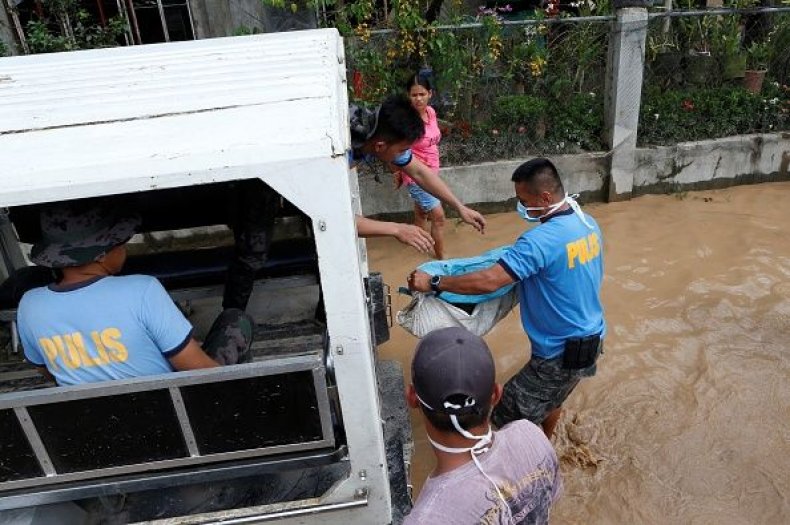 Power and communication lines to the area had been cut, which is making rescue efforts even more difficult. Emergency workers, soldiers, police, and volunteers have been searching for survivors, clear debris, and are working to restore power and communications.
Tropical storm Tembin, known locally as Vinta, strengthened over the Sulu sea and picked up speed late on Saturday, packing maximum sustained winds of 65 mph and gusts of up to 90 mph. It is supposed to move off toward the South China Sea on Sunday.
There were 127 fatalities in Lanao del Norte, up to 50 in the Zamboanga peninsula and at least 18 in Lanao del Sur, according to regional officials.
Tubod police officer Gerry Parami said that there had been at least 19 deaths in the town, which is in Lanao del Norte. The remote village of Dalama was wiped out by flash floods.
"The river rose and most of the homes were swept away. The village is no longer there," he said.
On average, the Philippines are hit with at least 20 typhoons every year. Just last week, 46 people were killed in the central Philippines when a typhoon hit. Last Christmas a powerful typhoon hit the densely populated area around Manila and in 2013 super typhoon Haiyan killed nearly 8,000 people and left 200,000 families homeless.