Over 2,000 Fake Rolex, Richard Mille Watches From Hong Kong Seized by Customs Agents
Over 2,000 fake Rolex and other designer watches, originating from Hong Kong, were recently seized by customs agents in Kentucky.
According to a press release from Customs and Border Protection (CBP), the seizure occurred on September 10, when CBP officers at the Port of Louisville inspected 32 shipments "containing counterfeit designer watches." CBP said in the press release that if the watches were authentic, they would be worth $57.84 million.
Among the 32 shipments, CBP agents discovered a total of 2,168 watches that were determined to be counterfeit by their "trade experts" at the Centers of Excellence and Expertise.
The release said that all of the shipments containing the counterfeit watches "originated from Hong Kong and were destined for several addresses across the U.S."
CBP agents said that among the shipments seized, two were destined for the same business in Flushing, New York. One of the shipments contained 958 fake Rolex watches, and would have been worth $8.4 million if the watches were authentic. According to CBP, the other shipment to the business in Flushing contained 1,000 counterfeit Rolexes that would have been worth $40.6 million if they were real.
Some other seized shipments included four fraudulent Richard Mille watches, which would have been worth $766,000 if they were real. Another shipment contained "93 various counterfeit designer watches," that would have been worth $3 million, if they were authentic, CBP said.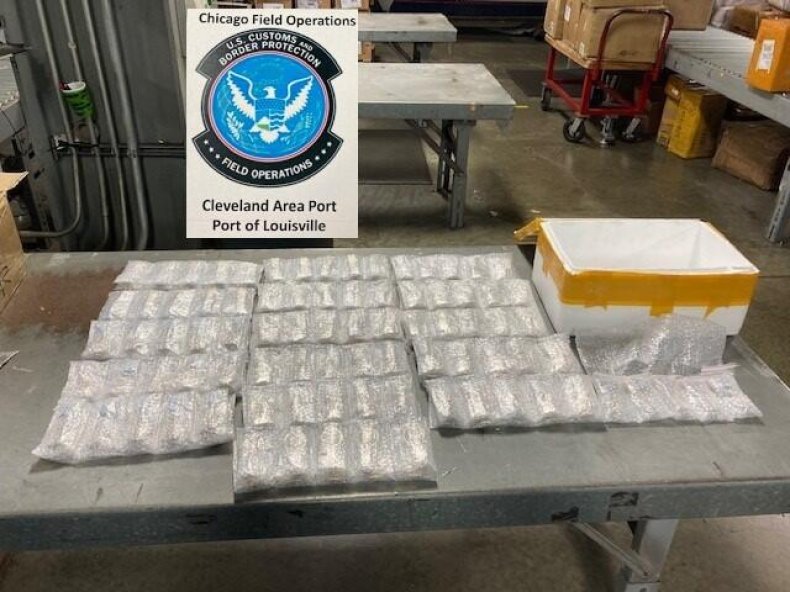 According to the press release, counterfeit watches and jewelry have been "one of the top seized counterfeit products" by customs agents, with many originating from Hong Kong. Over the last two years, an average of $650 million (had they been authentic) worth of fake watches and jewelry has been seized by customs agents.
"Consumers should be aware that if a known high-value brand is being offered for an unusually low price, it could very well be fake. CBP encourages the use of reputable vendors for your valuable purchases," said LaFonda Sutton-Burke, director, field operations, Chicago. "Our officers are dedicated to preventing counterfeiters from defrauding consumers and legitimate businesses."
CBP said that millions of counterfeit items are seized by customs agents every year and the products are usually sold in "underground outlets and on third party e-commerce websites."
"Nationwide in Fiscal Year 2020, CBP seized 26,503 shipments containing goods that violated intellectual property rights. The total estimated value of the seized goods, had they been genuine, was nearly $1.3 billion," CBP said in the press release.
"These goods include fake versions of popular products, such as smartphones and related accessories, electronics, apparel, shoes, cosmetics, and high-end luxury goods, as well as goods posing significant health and safety concerns, such as counterfeit pharmaceuticals, bicycle and motorcycle helmets, medical devices, supplements and other consumables."
Newsweek was directed to the press release after reaching out to CBP for further comment.