Berlin Protest Against Racism, Right-Wing Populism Draws Over 200,000 People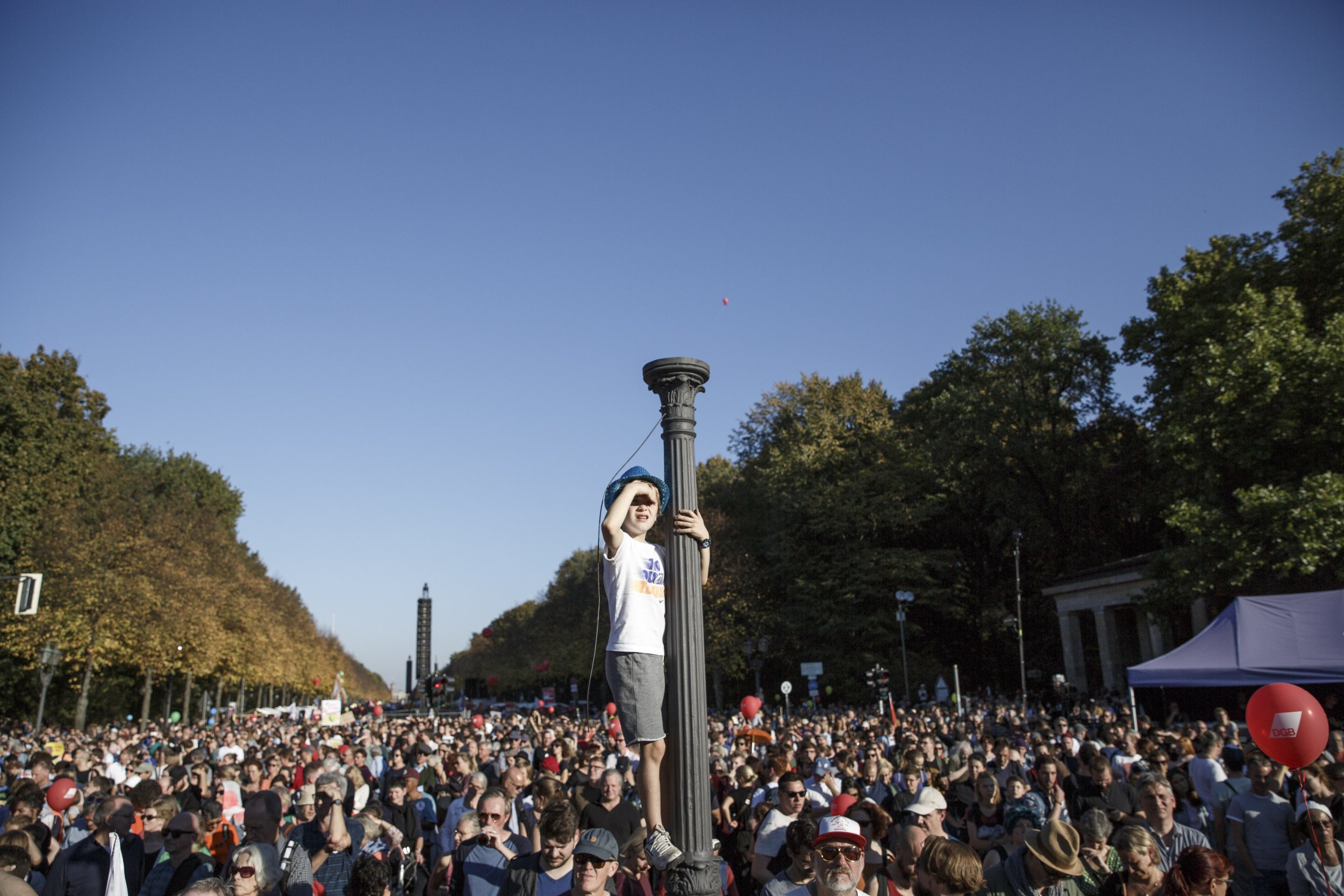 Over 200,000 protestors marched the streets of Berlin, Germany on Saturday in a stance against right-leaning populists, DW reported. The march, which focused on a handful of issues such as racism and immigration, was supported by 10,000 organizations who declared their support last week.
"A dramatic political shift is taking place: Racism and discrimination are becoming socially acceptable," the document read. "What yesterday was considered unthinkable and unutterable has today become a reality. Humanity and human rights, religious freedom and the rule of law are being openly attacked. This is an attack on all of us."
Many marchers feel a right-leaning, unwelcoming leadership is among them, from politicians to ordinary citizens. Protestors expressed the importance of welcoming immigrants to settle in Germany.
"There are people here who want to show that they don't support what is going on in Germany, including from established politicians, all this hate, this whole debate about immigration," said marcher and social worker Rola Saleh.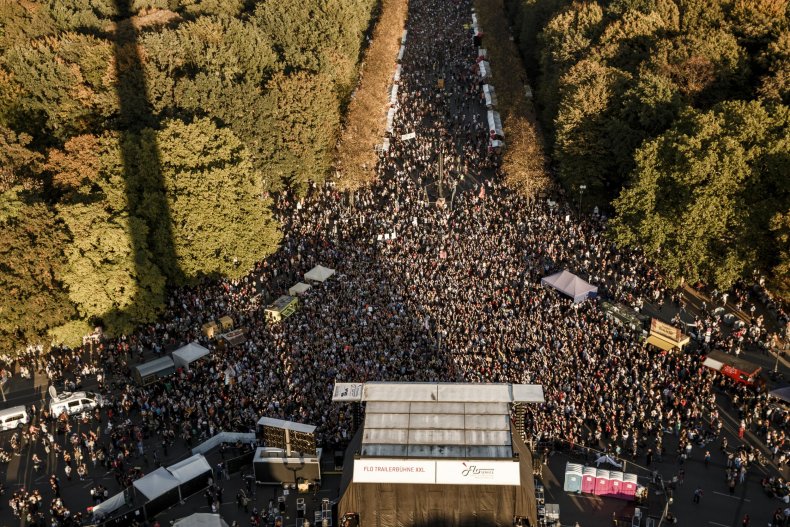 Saleh fights for immigration rights through her activism group Jugendliche Ohne Grenzen (Youth Without Borders.) She referenced a violent spell in her city, Chemnitz, in August, in which both left and right sided demonstrators clashed over a fatal stabbing conducted by two men who were Syrian and Iraqi. There were injuries on both sides of the protest, and reports of Nazi salutes performed by right-wing protestors, according to DW in August.
"We don't have answers to a lot of the questions that the refugees ask us," she said. "After the conflicts in Chemnitz, a lot of the refugees are afraid and uncertain about the situation. They feel like they've been abandoned; a lot of them are trying to leave Saxony, or they're afraid they'll be provoked into criminal acts by a situation. If you feel like you live in a state where the police are not ready or able to help you, you start thinking about finding ways to protect yourself."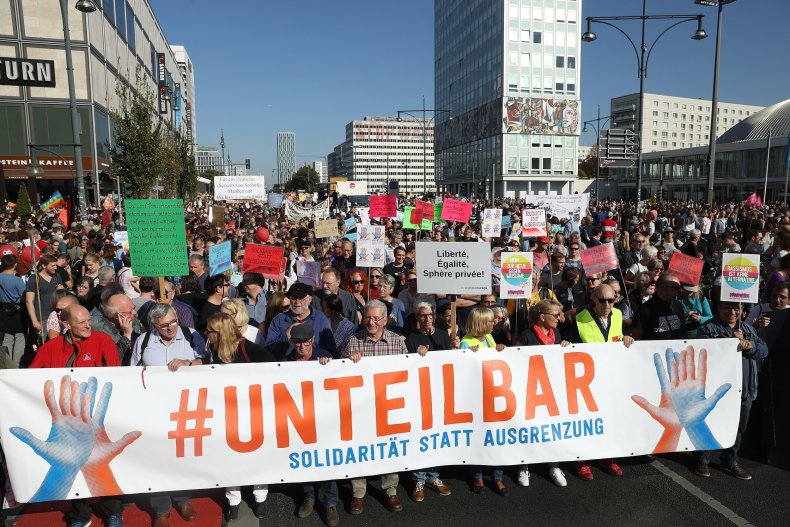 Julia Naji protested for the equality of all races. "Today, people will meet up and show that we should fight against racism and homophobia as loudly and with as many people as possible," she said.
Speaking of immigrants in Berlin, she said they seem happy, but must also feel unwelcomed. "I'm a German, but I myself would feel excluded from any politics and any society that does not open itself to everyone," Naji claimed.