Over 25,000 Have Signed Petition to Rename Longacre Theatre After Nick Cordero
Over 25,000 people have signed a petition to rename New York's Longacre Theatre after late Broadway star Nick Cordero. The Tony Award–nominated actor died on July 5 of complications from the coronavirus. He was 41 years old. Cordero is survived by his wife, fitness trainer Amanda Kloots, and 1-year-old son, Elvis.
Many were devastated by his passing, especially in the Broadway community.
On July 7, Cordero's understudy in A Bronx Tale, Robert Neary, launched a petition on MoveOn.org to rename the theater the Nick Cordero Theater to commemorate his castmate. As of July 8, the petition has garnered over 28,000 signatures toward its goal of 30,000.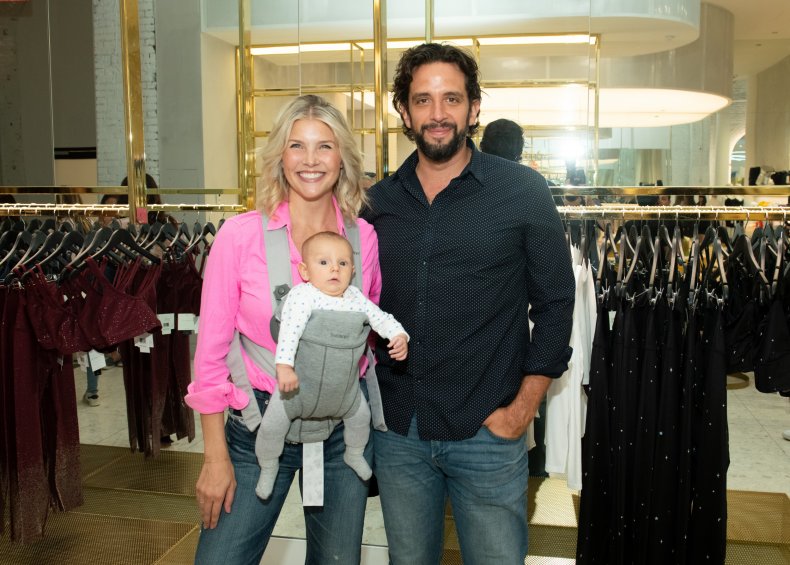 "Like many, last night was a very hard night's sleep. Nothing but funny and beautiful memories of Nick and our Bronx Tale family," Neary wrote on Instagram on July 7. "When I did finally fall asleep, I saw Nick's name above the Marquee of 'A Bronx Tale'...It had replaced the name of 'Longacre.' As Chazz Palminteri put it, in his IG post: 'Let's all do something to assure his name is always spoken.'"
"A Bronx Tale, the Musical was the last Broadway show Nick Cordero starred in. This musical set a record as the longest running musical in Longacre history," the actor continued. "With the passing of this incredibly talented and beloved Broadway star, it is the perfect memory for him and his family legacy, to assure his name will always be in lights in the Broadway Community."
In late March, Cordero went to the Cedars-Sinai Medical Center in Los Angeles with turned out to be the coronavirus. He was put on a ventilator and spent over three months there, where battled complications from COVID-19, including severe lung damage and a leg amputation.
Kloots kept everyone updated on social media regarding his ongoing battle. She revealed that he died on Sunday, July 5, in an Instagram post.
"I am in disbelief and hurting everywhere. My heart is broken as I cannot imagine our lives without him," she wrote at the time. "Nick was such a bright light. He was everyone's friend, loved to listen, help and especially talk. He was an incredible actor and musician. He loved his family and loved being a father and husband. Elvis and I will miss him in everything we do, everyday."
A GoFundMe page was created to help with Cordero's medical bills. The page, launched in April, has amassed almost $1 million as of July 8.
Newsweek did not receive comment from Kloots, Neary or the Shubert Organization owner of the Longacre Theatre in time for publication.