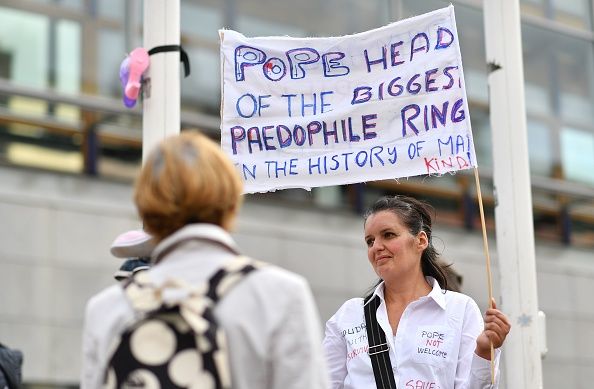 A non-profit group that tracks allegations of abuse within the Catholic Church said Saturday that the church has paid out nearly $4 billion in lawsuits over allegations of clerical sexual abuse leading back to the 1980s.
BishopAccountability, whose mission is "documenting the abuse crisis in the Roman Catholic Church," according to their website, says that there are also payouts involving over 8,600 cases of assault survivors abused by a member of the clergy dating back to the 1950s.
The largest known payout amounted to over $600 million dollars in 2007, CNN reported on Saturday, issued on behalf of 221 priests and other church employees accused of abusing and victimizing over 500 people.
BishopAccountability maintains a list of every known settlement paid by the Catholic Church to those who have alleged sexual abuse at the hands of clergy and Church affiliates. "We document settlements involving 5,679 persons who allege sexual abuse by Catholic clergy," their website states. "These survivors are only one-third of the 15,235 allegations that the bishops say they have received through 2009, and they are only 5% of the 100,000 U.S. victims."
A grand jury released a document on August 14 that stated more than 300 priests sexually abused children in the state of Pennsylvania. Those accusations are among many global sexual abuse scandals that have come to light within the Catholic Church and its systemic failures to protect children. The Pennsylvania report detailed more than 300 priests that have been accused, credibly, of abusing over 1,000 children over the course of 70 years.
Pope Francis visited Dublin, Ireland on Saturday and is scheduled to meet with individual victims who experienced sexual abuse in the Catholic Church. He says that he shared the outrage many feel about these "repugnant crimes."
"The failure of ecclesial authorities — bishops, religious superiors, priests and others — to adequately address these repugnant crimes has rightly given rise to outrage, and remains a source of pain and shame for the Catholic community," he said in a speech to government officials at Dublin Castle. "I myself share these sentiments."