Four individuals have been arrested on suspicion of setting dozens of fires in Northern California amid dangerous conditions for the spread of wildfires.
The Contra Costa County Fire Protection District reported Monday that, between May 6 and May 8, it responded to over 30 small fires in the region, the Los Angeles Times reported, located to the east of San Francisco. The fires were located across four distinct clusters within one 15-mile area.
Officials currently believe that all of the fires were set intentionally, though it did not appear that any of the four suspects were connected to each other. Victor Esquivias-Jaime, 45, was arrested on May 7 and charged with eight counts of arson to forest land; the same day, Davin Wilson, 42, was arrested on suspicion of six counts of arson; Michael Darder, 36, was also arrested later in the day on suspicion of arson and resisting arrest. On May 8, a fourth suspect was arrested in connection with suspected arson, but pending an ongoing investigation, police have not disclosed their identity.
California's weather conditions are currently ideal for the start and growth of wildfires, making these intentional fires in the northern end of the state even more dangerous. In Southern California, multiple brush fires were active as of Thursday.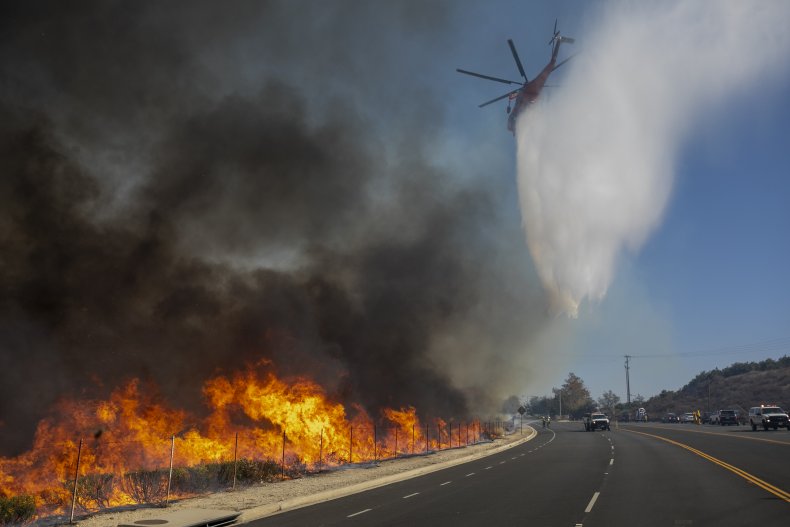 Luckily, all of the fires over the previous weekend were extinguished quickly and did not result in larger burns, which was partly credited to early reporting by local residents.
Speaking with the Times, fire district spokesman Steve Hill said that the multiple aspects of the situation are "unusual."
"It's pretty unusual to have so many intentionally set fires in a relatively short period of time," he said. "It's probably even more unusual to have four suspected arsonists arrested as a result."
Hill also credited the swift handling of the fires to the strong response by local agencies, which were prepared ahead of time.
"We had just started beginning last Friday with wildfire responses, meaning that we judged the danger to be so great that we were going to begin dispatching five engines to every exterior vegetation fire," he explained. "It was good timing."
At least one of the suspects was arrested at their home, while two others were found near the scenes of the suspected crimes. Details on how the fourth suspect was detained have not been disclosed.
Newsweek reached out to the Contra Costa County Fire Protection District for comment.
In Southern California earlier this week, a brush fire, stoked by high winds, spread throughout a wealthy residential area along the coast in Orange County. The blaze was believed to have started at a water treatment facility.