Over 300 Americans Evacuated From Kabul in Past 24 Hours, Bringing Total to 5,100: Pentagon
More than 5,000 U.S. citizens have been evacuated from Afghanistan amid the Taliban's takeover of the country, according to the Pentagon.
Army Major General William D. "Hank" Taylor announced Friday morning that over 300 Americans were evacuated from Kabul following an explosion that killed 13 U.S. service members and a number of Afghan civilians.
"In the past 24 hours, more than 300 American citizens were evacuated from Afghanistan, bringing our updated total to approximately 5,100," Taylor told reporters during a press briefing.
The humanitarian airlift mission by U.S. and allied forces was sent into chaos Thursday after a suicide bomber struck at the Hamid Karzai International Airport, killing 13 U.S. service members and wounding 15 others.
After the blast near Abbey Gate, U.S. officials reported a second detonation near the Baron Hotel. But on Friday, the Pentagon clarified that there was a single suicide bomber and it does not believe there was a second explosion.
Taylor said Friday that some gates at the airport are closed due to the blast, but U.S. citizens, Special Immigrant Visa (SIV) applicants and vulnerable Afghans with proper credentials will continue to be processed for departure.
The Islamic militant group, also known as ISIS, has claimed responsibility for the attack. ISIS-K, an affiliate of the militant group based in eastern Afghanistan, said in a statement reported by Reuters that it "managed to reach a large gathering of translators and collaborators with the American army" near the airport and detonated an explosive belt.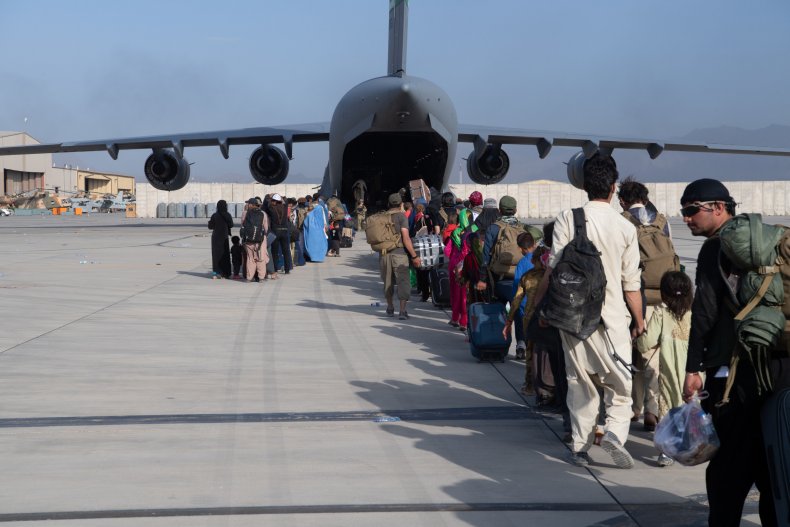 President Joe Biden said he bears "responsibility for fundamentally all that's happened of late" and vowed retaliation against the people who carried out suicide bombing at the Kabul airport.
"To those who carried out this attack, as well as anyone who wishes America harm, know this: We will not forgive. We will not forget. We will hunt you down and make you pay. I will defend our interests and our people with every measure at my command," Biden said in a speech delivered from the White House Thursday.
The president also pledged to continue the airlift by August 31—the deadline the administration has set for withdrawing troops from Afghanistan—stating Thursday: "We will not be deterred by terrorists. We will not let them stop our mission. We will continue the evacuation."
Pentagon spokesperson John Kirby told reporters Friday that the military is on track to complete evacuations by the deadline.
"We're still planning on ending this mission at the end of the month," Kirby said.
Update: This story has been updated with additional information from the Pentagon and President Joe Biden.