Over 40 Countries Rush to Join China's Asia Bank Before Deadline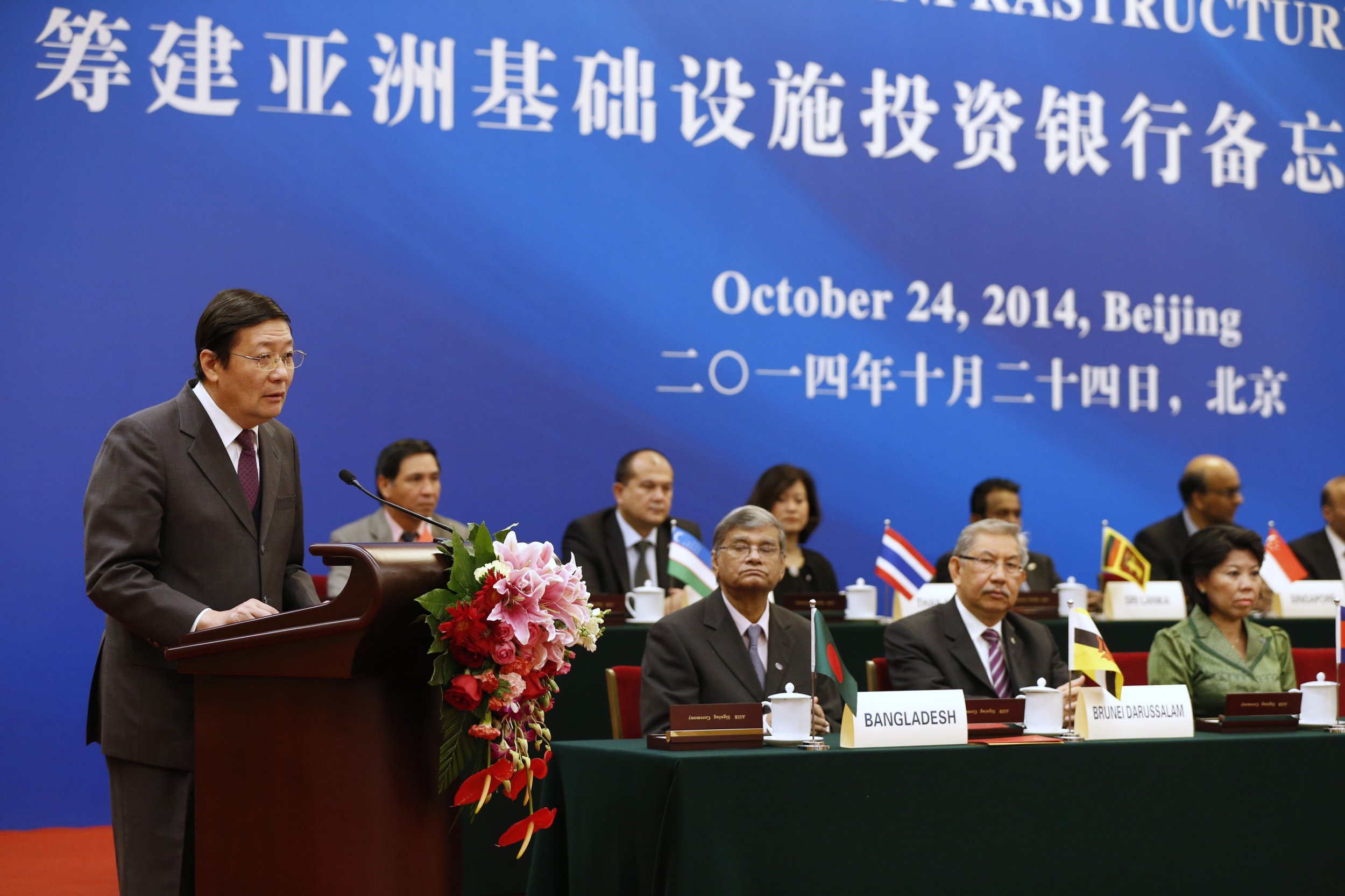 Applications have flooded in to join the Chinese-backed Asian Infrastructure Investment Bank (AIIB) before the deadline closed today.
Norway and Taiwan became the last countries to apply to become a founding member of the AIIB today. Sweden yesterday applied to join, whilst Russia, Denmark, the Netherlands and Australia all applied over the weekend.
More than 40 countries have now signed up to the bank, which has its headquarters in Beijing. The U.S. has resisted joining the bank, while Japan also missed today's deadline.
The UK, Germany and France all signed up despite protestations from Washington, which views the bank with suspicion and has raised concerns over standards and regulatory practices at the bank.
Erica Downs, senior analyst at Washington-based political risk consultants the Eurasia Group, says that U.S. fears are unfounded over the AIIB, which is being led by former Asian Development Bank (ADB) vice-president Jin Liqun.
"Everything that we're seeing so far suggests that they really are serious about making this a truly multilateral institution, not just a Chinese bank dressed up in multilateral clothes," says Downs. "They are actively trying to recruit former World Bank and ADB employees which I take as a sign that they really want to do this right."
Downs says that there are certainly political motivations behind China's decision to back the AIIB. At its foundation, Beijing pledged to provide $50bn of capital to kickstart the institution.
"China is looking to have more influence within the international financial system," says Downs. "There's a general sense that as one of the world's largest economies the international financial architecture needs to be overhauled to better reflect the new balance of power in the world today."
She suggests that one way of appeasing Washington's discomfort would be to co-finance projects with the World Bank and ADB.
Describing itself as "lean, clean and green" on its official website, the AIIB will serve to finance infrastructure projects such as roads, telecommunications, transport and water sanitation. The UN World Bank projects that Asia requires $8 trillion of infrastructure development between 2010 and 2020.
World Bank president Jim Yong Kim welcomed plans to set up the AIIB, saying that it would help to address Asia's "massive" need for infrastructure investment.
The AIIB was set up in October with 21 Asian nations signing up and China pledging $50bn of capital to get the bank started.
North Korea's application to join was rejected as Pyongyang failed to provide a detailed breakdown of its financial situation.