A "swarm" of more than 400 small earthquakes has struck Southern California's Jurupa Valley over the past week.
According to the U.S. Geological Survey (USGS), dozens of small quakes occurred in a few square miles of the state's Inland Empire on Monday, taking the total since May 25 to 432.
Fortunately, the quakes were not powerful, with the largest—occurring in Gen Avon on Monday at around 4:30 a.m. on Monday—measuring just 3.2 on the Richter scale. Meanwhile, the smallest had a magnitude of just 0.8, NTD reported. In fact, only a handful were strong enough to be felt by people in the area.
While the exact cause of the recent swarm has not yet been identified, experts say events such as this are not unusual in the area due to the presence of active fault lines.
"We live in an earthquake country, so these earthquakes in and of themselves are not going to cause any damage, but it's certainly a chance for people to take a look at their emergency supplies," Robert Graves, a USGS researcher, said at a press conference, according to NTD.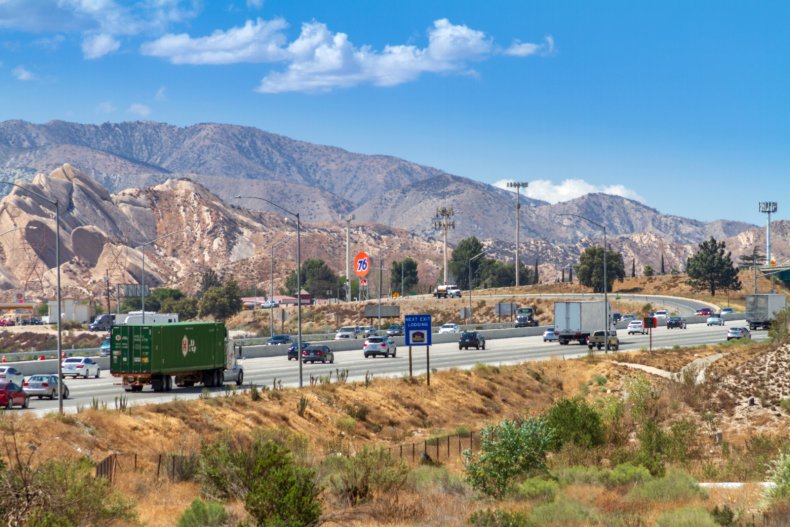 Graves added that there are no major faults nearby, meaning the swarm was probably the result of small cracks or weak zones in the Earth's crust.
"That zone is a place of weakness and that's what's causing these small earthquakes to occur," he told CNN. "Large earthquakes occur on large faults."
To put this into context, a very powerful magnitude 8 quake would probably have a fault length of between 250 and 300 miles, according to Graves. The area where this swarm occurred measures just a few square miles.
Andrew Newman, a geophysicist at the Georgia Institute of Technology, also told CNN that these kinds of swarms do not tend to be indicators of larger, more powerful quake events.
In the period between 2008 and 2017, scientists found that Southern California was hit by 1.8 million more tiny earthquakes than had previously been recorded, according to a study recently published in the journal Science, highlighting the significant levels of geological activity in the region. Again, most of these were imperceptible on the surface.
"You don't feel them happening all the time, but they're happening all the time," Daniel Trugman, a seismologist at Los Alamos National Laboratory and co-author of the study, told National Public Radio.
Correction (06/07/19, 5:20 a.m. ET): This story originally misspelled the name of Andrew Newman. This has been corrected. We regret the error.