Over 400 Guns Stolen in One of the Biggest Firearm Thefts in US History
Hundreds of guns have been stolen from a UPS facility in Memphis, Tennessee, in what authorities fear is one of the biggest firearm thefts in U.S. history.
Two male suspects are being sought after a "substantial amount" of guns were stolen from the facility on 30 September, the Memphis Police Department said in a statement.
The men are accused of using a U-Haul truck to steal an estimated 400 weapons from the UPS facility on Brooks Road.
The Bureau of Alcohol, Tobacco, Firearms and Explosives (ATF) said it is still determining the exact amount of weapons taken, but the current estimate already makes it one of the largest single gun thefts it has investigated, bureau spokesman Michael Knight told the Associated Press.
"We are concerned that the firearms will end up on the streets not only potentially in the Memphis area, but also across the country," Knight added. "The criminal element knows no geographical boundary."
Neither the police or the ATF have confirmed which type of guns were stolen.
Surveillance footage of the two suspects has been released by authorities as part of an appeal for help in identifying them.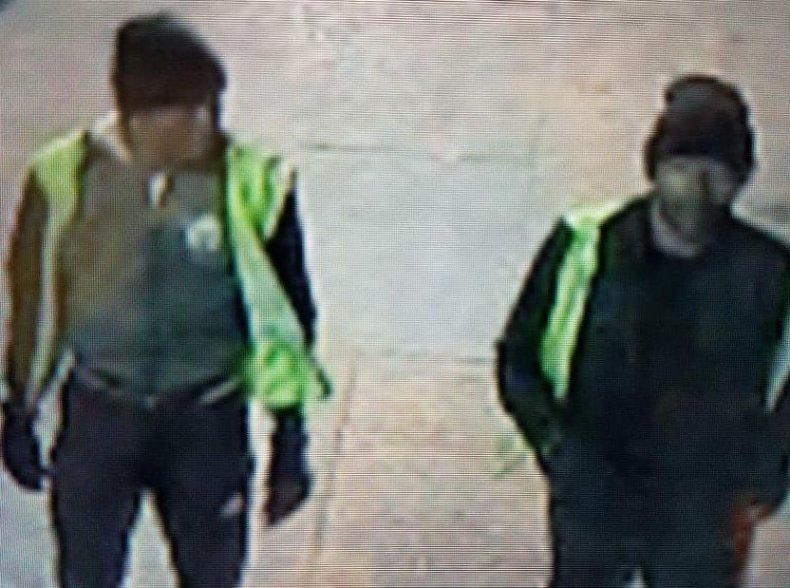 One suspect is described as a black male, wearing a black and gray zip up jacket with dark-colored pants. The second suspect is a black male, wearing all-black attire. Both were wearing reflective security jackets at the time of the burglary.
Memphis police and the ATF are jointly offering a $5,000 reward to anyone who can provide information that could lead to a conviction.
Police confirmed no arrests have been made at this point and the investigation is ongoing.
ATF Industry Operations Investigators are currently conducting an inventory to determine the exact number of firearms stolen.
"It's a very tedious process that we're looking at to make sure that every firearm is accounted for, from the shipper as well as from the receiver," Knight said.
ATF Special Agent in Charge Marcus Watson added: "ATF's Crime Gun Intelligence will leverage investigative resources combined with the community partnerships to solve this violent criminal act."
UPS confirmed they are assisting law enforcement as part of the investigation but do not comment on open investigations.
Anyone with information about this incident should call Crime Stoppers at 528-CASH. You will be given a secret ID number and your identification will remain completely anonymous.