Over 400 Indigenous Women Went Missing Over the Last Decade in Same State as Gabby Petito
Over the last decade, 466 Indigenous women were reported missing in Wyoming, the same state where 22-year-old Gabby Petito was last seen with her fiancé.
At least 710 Indigenous people went missing between 2011 and 2020, according to a January report published by Wyoming's Missing and Murdered Indigenous Task Force. Of those that disappeared, 57 percent were female.
These numbers also indicate the people who were reported and recorded to law enforcement and does not include cases that were not documented by authorities.
The study, developed by the University of Wyoming's Wyoming Survey & Analysis Center, found that while half of those missing persons were found within a week, 21 percent of them went missing for a month or longer. Comparably, only 11 percent of white people remain missing for that long.
On Sunday, authorities said that remains consistent with a description of Petito were found in Wyoming—just more than a week after her family reported missing.
While the disappearance of Petito has garnered national media attention and search efforts from multiple law enforcement agencies, many of the missing person cases analyzed in the state report did not receive the level of public outcry seen in recent weeks.
A culmination of an 18-month effort led by the state's Division of Victim Services, the study found that only 18 percent of Indigenous women who were reported missing received newspaper media coverage.
Researchers also found that media coverage of missing Indigenous persons was more likely to have negative character framing and less likely to exist when they were still missing. Many times, articles were only published after an individual was found dead.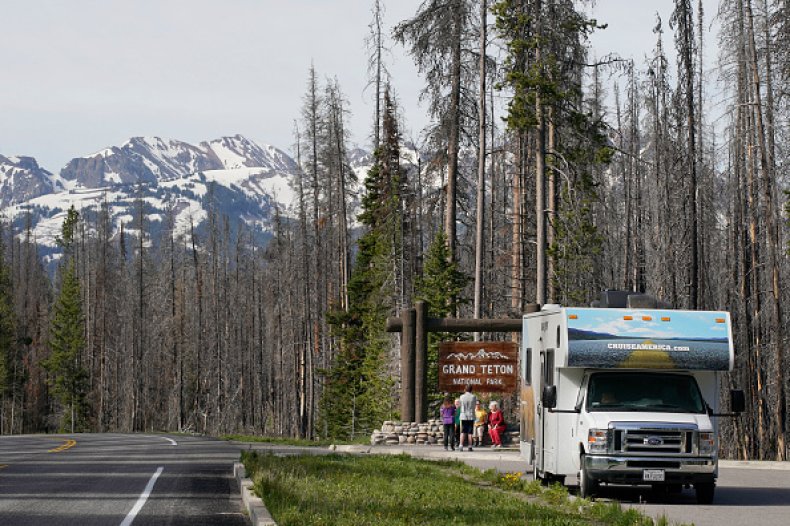 Cara Boyle Chambers, the director of Wyoming's Division of Victims Services, told Newsweek that while the governor's office extends its condolences to the Petito family, she appreciates that the case has been able to shed light on how effective social media and widespread coverage can be at helping law enforcement officials locate missing persons.
She said she hopes the Petito case will motivate people to be just as impassioned to use those tools to help many families who are still looking for their loved ones.
"Why haven't Black and brown bodies received attention that their white counterparts [have]?" Chambers said. "We're encouraged by where the conversation is going."
In 2020, Wyoming Governor Mark Gordon signed legislation aimed at improving data collection of missing and murdered people and at providing law enforcement enhanced training.
Chambers said that while it may seem like there has been an increase in missing persons cases recently, it is really a testament to the local police departments' abilities to record and report more cases.
"We're doing a better job at getting that information out there," she said. "It's really meeting the people where they're at."