Over 4,000 New Cases of 'Long COVID' a Day in U.K., Politician Warns
There are potentially over 4,000 new cases of long COVID a day in the U.K., a member of parliament has warned during a debate on the impact of long COVID.
Layla Moran, a Liberal Democrat MP, said: "It's believed there are 300,000 people living with long COVID already in the U.K. 7 million worldwide. New research in the Lancet [medical journal] suggests more than half of people who are hospitalized experience ongoing symptoms six months later and the ONS [Office for National Statistics] estimates than 1 in 10 people who contract COVID at all will still have symptoms three months later."
Long COVID is used to describe the effects of the virus that continue for weeks or months beyond the initial illness. According to the National Health Service (NHS), while many people with COVID-19 may feel better in days or weeks and most will make a full recovery within 12 weeks, "for some people, symptoms can last longer."
On the long-term effects of COVID-19, the NHS states: "The chances of having long-term symptoms does not seem to be linked to how ill you are when you first get coronavirus. People who had mild symptoms at first can still have long-term problems."
It adds that symptoms of long COVID can include fatigue, shortness of breath, chest pain or tightness, problems with memory and concentration, difficulty sleeping, heart palpitations, dizziness, joint pain, depression and anxiety, feeling sick, diarrhea, stomach aches and loss of appetite. Moran called on the government to better record cases of long COVID and for recognition of the impact it was having on people from the welfare system and employers.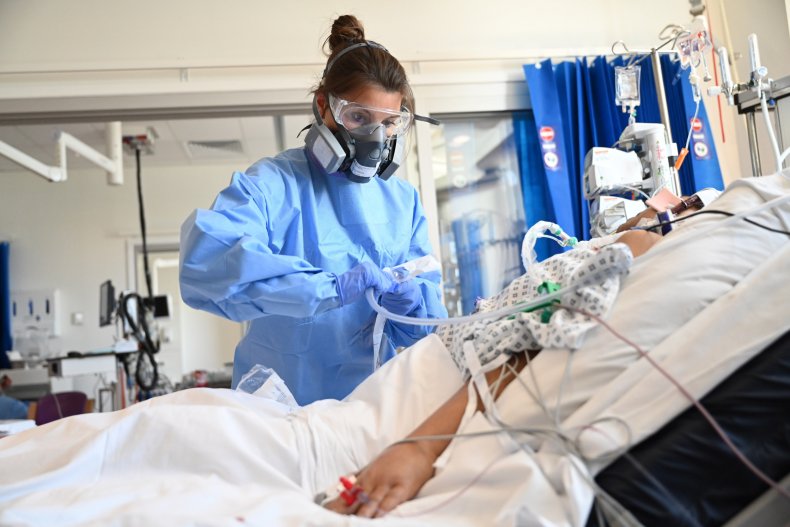 Health officials in the U.K. have previously said that COVID-19 patients who are admitted to hospital should be offered follow-up appointments six weeks later to check for long COVID symptoms. The Lancet said that the implications and consequences of long COVID were a "growing concern." In a paper on the National Institute for Health and Care Excellence (NICE) guidelines on long COVID, the Lancet added: "In the UK, as of Jan 10, 2021, there have been around 3 million confirmed cases of COVID-19.
"As the scope of testing widens, the number of patients reporting long COVID symptoms is also increasing," the paper said. "In a survey by the U.K. Government's Office for National Statistics in November 2020, around one in five people who tested positive for COVID-19 had symptoms that lasted for 5 weeks or longer, and one in ten people had symptoms that lasted for 12 weeks or longer. These figures equate to an estimated 186 000 individuals in England who had symptoms persisting between 5 and 12 weeks."