Over 50,000 Podemos Supporters to March Through Madrid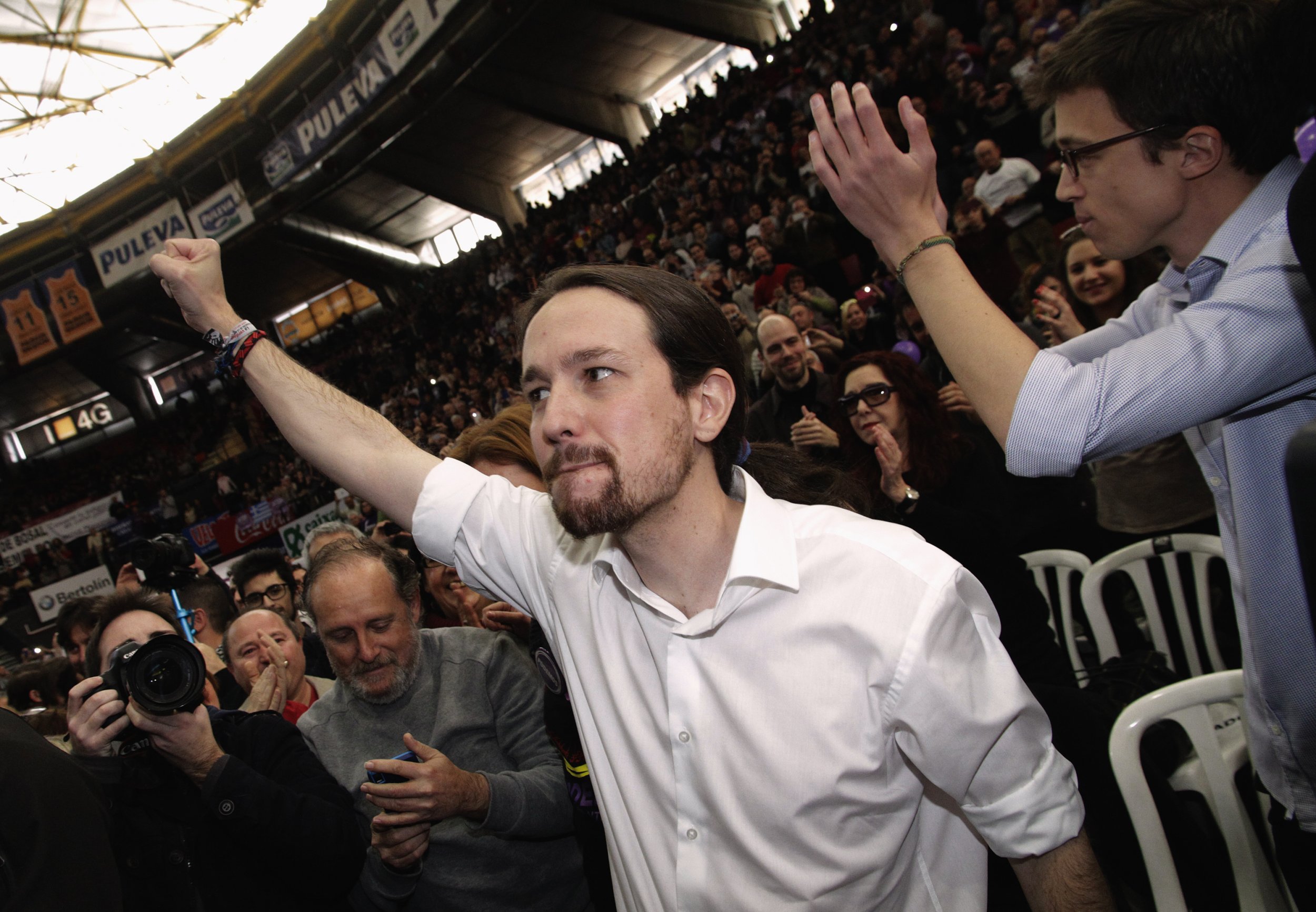 Over 50,000 people are expected to take to the streets in central Madrid this Saturday in a huge show of support for the Spanish far-left, anti-establishment party Podemos.
The march will be the party's first major event in the capital, though they have previously rallied in Sevilla, Valencia and Barcelona. Spain's Interior Ministry have estimated that tens of thousands will attend.
The party has urged as many people as possible to join them in the short walk from the Plaza Cibeles to Puerta del Sol in central Madrid. The demonstration will be an indirect homage to the anti-unemployment protesters who followed the same route four years ago. Nearly nine million Spaniards across the country took part in these marches which are referred to as 15M due to the fact they began on 15th May.
According to Podemos's charismatic leader Pablo Iglesias, who has made the transition from politics professor to prime ministerial front-runner in the space of a year, attendees to the Madrid march will not be required to carry banners with the party's slogans. Instead Iglesias has called on Spaniards to attend "as they are" in order to "bid goodbye to the political class".
Although Podemos were not immediately available to comment on the Interior Ministry's estimates, Iglesias has previously urged supporters to attend in such numbers so as to "fill up Puerta del Sol", the square at the centre of Madrid which can accommodate just over 10,000 people.
A total of 250 buses of Podemos supporters are due to arrive in the Spanish capital to take part in the march, according to party sources quoted in El Confidencial, with nearly 4,000 locals opening up their houses to accommodate visitors who have travelled from other parts of the country.
Podemos have rapidly gained public support since they were formed a little over a year ago, thanks to their anti-establishment image and anti-austerity rhetoric.
In November the party topped opinion polls for the first time, receiving 27.7% of public support, edging out both conservative Partido Popular and the socialist PSOE - Spain's two main parties.
Podemos was a strong supporter of Greece's anti-austerity political party Syriza during this month's parliamentary election, even marking Syriza's win with a rally in Valencia. Iglesias has used the results in Greece to further emphasise Podemos's position as the next anti-establishment party who will "reconquer southern Europe's sovereignty".