Over 500,000 Have Recovered From Coronavirus Across the Globe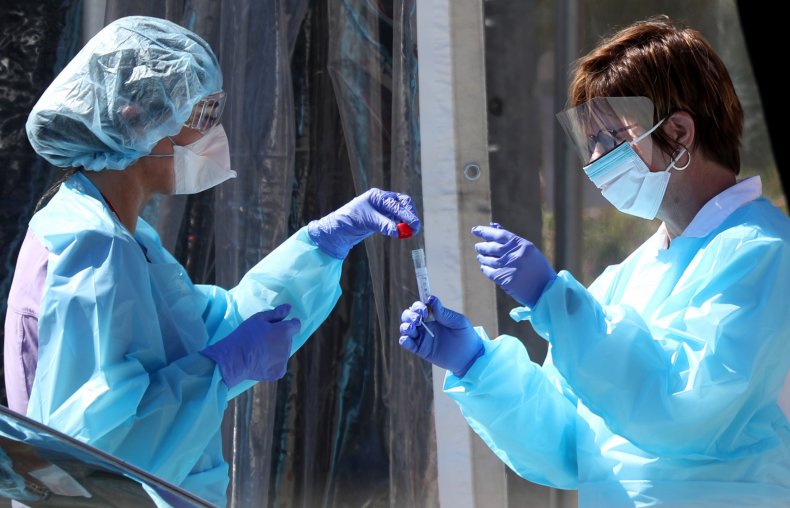 Over 500,000 people across the globe have now recovered from the novel coronavirus according to a tracker provided by Johns Hopkins University.
The number comes amid a time where the coronavirus, which causes the respiratory disease COVID-19, has run rampant across the world. According to the tracker, over 1.9 million people have now been diagnosed with the virus, compared to the 500,000 recoveries.
China, where the virus originated, remains the country with the most reported recoveries, with over 78,000, followed by Germany with over 72,000 and Spain with over 70,000.
As the virus has continued to spread, becoming a global pandemic, the U.S. has become the epicenter, with over 609,000 confirmed cases and at least 26,059 deaths. In comparison, the country has seen over 49,000 recoveries.
Despite the high number of recoveries, the executive director for the World Health Organization's emergencies program said that it is unknown if people who recover will have the antibodies needed to fight off another infection.
"With regards to recovery and then reinfection, I believe we do not have the answers to that. That is an unknown," Dr. Mike Ryan said at a press conference on Monday.
During WHO's press conference on Monday, the organization's Director-General Tedros Adhanom Ghebreyesus explained that the increasing rate of recoveries does not necessarily mean that countries can immediately get back to normal and lift social distancing measures. These measures include closing nonessential businesses and schools, placing a ban on social gatherings and urging people to stay at least 6 feet away from each other.
"While COVID-19 accelerates very fast, it decelerates much more slowly. In other words, the way down is much slower than the way up," Ghebreyesus said on Monday. "That means control measures must be lifted slowly and with control. It cannot happen all at once."
While lockdowns remain in place in the U.S., the country with the most confirmed cases, other countries have begun to slowly ease restrictions.
China has already lifted its nationwide lockdown, while Italy and Spain have started to allow some businesses to reopen. According to the Institute for Health Metrics and Evaluation (IHME) at the University of Washington, both Spain and Italy have moved passed the peak of the virus, as the number of daily cases and deaths has decreased.