Over 52,000 Pounds of Tyson Chicken Product Recalled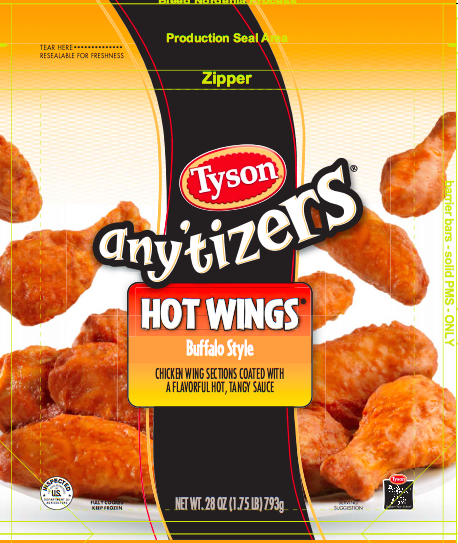 Tyson Foods is recalling about 52,486 pounds of chicken wing product, the U.S. Department of Agriculture's Food Safety and Inspection Service announced on Tuesday morning.
The product "may be adulterated because of having an 'off odor' scent," the USDA said in a press release. The recall affects "Tyson® Any'tizers® Fully Cooked Hot Wings® Sections Coated with a Flavorful Hot, Tangy Sauce."
The chicken product in question was sold in 28 ounce bags with use by dates of October 24-25, 2016. Packaging dates include 2975PBF0508-23/2985PBF0500-01 and case codes include 2975PBF0508-23/2985PBF0500-01. The wings were sold across the country in a variety of retail locations.
Tyson said it received complaints from customers about the odor. An unspecified number of people developed "mild illness" after eating the product. As a result, Tyson contacted the Food Safety and Inspection Service.
Those who have purchased the chicken product are urged to return it or throw it away. It remains unclear what caused the odor.