Over 60 People, Including 6 Juveniles, Charged in Connection to 2020 Kenosha Protests
More than 60 people have now been charged in connection to crimes committed during police brutality protests in Kenosha, Wisconsin.
The protests, which gave way to the now infamous Kyle Rittenhouse case, were sprung by a confrontation between a white police officer and Jacob Blake. The officer shot Blake during a domestic disturbance, paralyzing him from the waist down.
A total of 94 charges have been filed by Kenosha County District Attorney Michael Graveley. Among these cases were 70 felony crimes and 18 misdemeanor cases. Six cases involved juveniles.
Fifty-seven adults in total have been charged and are either incarcerated or awaiting a hearing or trial. Their charges range from burglary and looting to the destruction of an ATM. Other counts include those for some type of "assaultive" behavior and making threats against the police and the National Guard. However, the District Attorney thinks they might not be done with filing felony charges just yet. In fact, they might just be getting started.
"The rough estimate is we're about halfway done," Graveley told Kenosha News. "At this point, the Kenosha Police Department does not have new, active leads, so it's time to ask the public for as much assistance as they can give."
Although no new leads have been made as of yet, Graveley does have numerous photographs that are planned to be uploaded online next year, Kenosha News reported. A new website will be dedicated to those photos so that the general public can try and identify the subjects' identities.
"We'll see if it gets us anywhere, and we'll try to share with some other locations and jurisdictions to see if that happens, too," he said. "The Kenosha Police Department put some of this on their Facebook many months ago, but it's time to get a fresh look at all these pictures, I think."
The website's address has not yet been disclosed to the public. Gravely said that it will be revealed as soon as the website is fully operational. The investigation into several crimes committed during the August 2020 Kenosha protests is ongoing.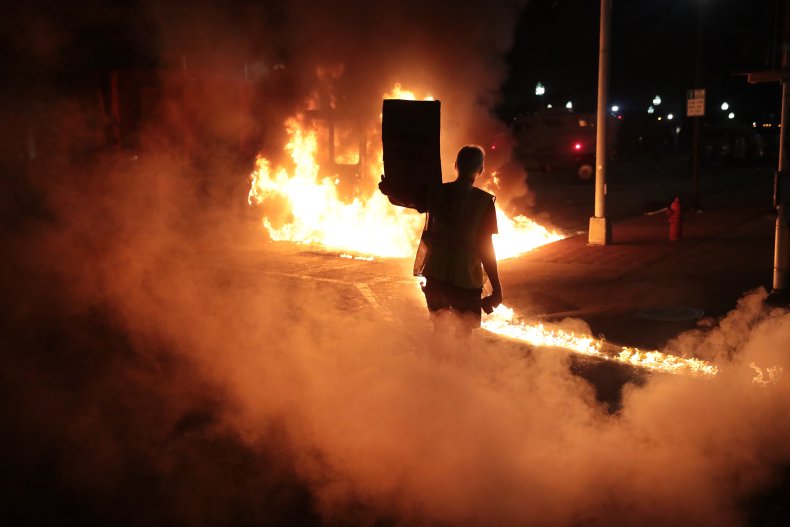 Kyle Rittenhouse of Illinois shot three protesters on the second night of the demonstrations, killing two of them. He argued he fired in self-defense after the first protester tried to grab his rifle, the second hit him with a skateboard and the third pointed a gun at him. A jury acquitted him of multiple charges in November.
The Associated Press contributed to this report.